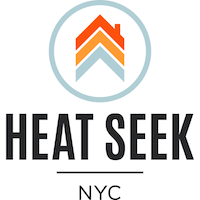 December is here, and with it, so are the single-digit temperatures. Many of us know how unbearable the cold can be during the dead of winter. Whether you're dealing with it on your daily commute, outside taking the dog for a walk, or trying to get some groceries, the cold has a way of making you just want to get back to the warmth and comfort of your home. But, for many, this problem persists even when they're home. Digi's customer, Heat Seek NYC, wants to make this a problem of the past.
For those at the mercy of a landlord, resolving heating issues can be a lengthy and bureaucratic process. Did you know NYC handles over 200,000 heating complaints every year? In order to provide proof of poor heating, tenants are tasked with manually recording the temperatures of their apartments.
A group of New York City residents recognized this as a major public issue and founded Heat Seek NYC to efficiently address this overwhelming number of complaints and ensure no New York City resident has to spend winter in a cold home.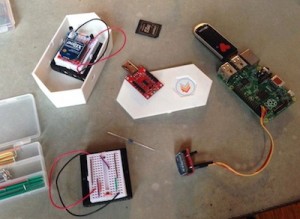 Their wireless sensor system automatically records apartment temperatures– streamlining the way NYC handles heating complaints and solves disputes between tenants and landlords.
Let's take a look and see how Heat Seek built this wireless sensor network.
The sensor network is built entirely with off-the-shelf components. The low-cost temperature sensors connect via XBee using DigiMesh technology to create a reliable network that can easily connect throughout a building. Then, the team turned a Raspberry Pi into a cellular gateway enabling it to transmit temp. data, which is sent to a server to be accessed by residents, advocates, and lawyers. Additionally, Heat Seek is working to give the housing department (HPD) access to data to assist building inspectors. As the team transitions from prototype to a production version of their system they're evaluating the ConnectPort X4 and Device Cloud for their connectivity and remote management needs.
This public record of heating complaints is used to generate The Cold Map.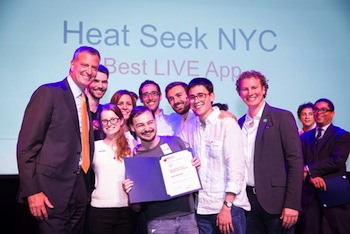 After winning the NYC BigApps Challenge and a successfully funded Kickstarter, Heat Seek has had a busy 2014 getting the business off the ground. The goal is to install 1,000 sensors throughout Manhattan, Brooklyn, and the Bronx this year!
Not only does Heat Seek provide a system of accountability, but they also enable landlords to heat their buildings more effectively. Want to learn more about Heat Seek? Check out a demo and see how a landlord can use it to reduce heating violations and keep tenants warm.