Every day Digi works with customers around the world to deploy connected solutions that businesses rely on. From the ability to monitor device health to using data to make more informed decisions-connected devices are modernizing business operations. Here are a few of the many companies we are proud to work with.
EMTEST | Public Transit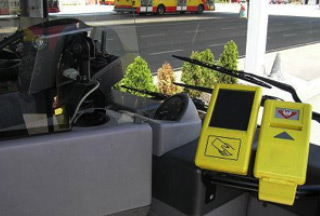 As city populations continue to grow and public transportation demand rises, public transit agencies are finding innovative ways to handle the influx of passengers. Implementing wireless technology at ticketing kiosks and on-board displays helps streamline operations while also helping to improve the overall rider experience.
EMTest, a technology solution provider for transportation, uses the ConnectCore® 6 as the engine that powers its Emlines system. The ConnectCore 6, based on Freescale's i.MX 6 applications processor, is a compact module that provides engineers all of the features necessary to build unique wireless applications.
EMTest gives transit operators the ability to facilitate ticket sales more efficiently, optimize vehicle routes—and it provides passenger Wi-Fi. With the fare collection system tied into the rest of the operations team, riders are provided with information such as next stop, travel times, and transfer information. The data collected is also essential for more efficient fleet management.
Owlet Nightshift by Schreder | Connected Lighting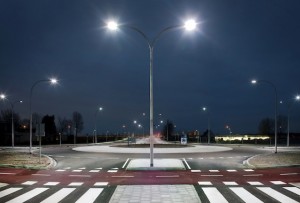 As cities deploy LED street lights to cut energy costs, they're also turning to wireless technology for data collection and remote monitoring for their street lighting.
Utilizing Digi wireless technology, Schréder developed the Owlet lighting solution, which enables cities to retrofit out-of-date lighting infrastructure with long lasting intelligent technology. Within each light is an LED array along with a Digi XBee ZigBee module. The XBee radios create ZigBee mesh network-connecting all of the city's street lights wirelessly. Data from each light is then sent to a single point, a cellular XBee Gateway, which then  connects to a cellular network.
The XBee Gateway allows the city to monitor and control lighting with Owlet's web-based management tools. Also, municipalities don't have to wait for a citizen to report an outage or check lights via scheduled inspections. The lights themselves can tell the city when they need to be serviced or replaced.
AddÉnergie | Electric Vehicle Charging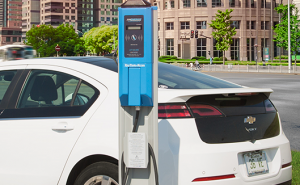 Electric vehicles are a rapidly growing market, and with it, so has the need for charging. AddEnergie specializes in providing charging station networks for electric vehicles. The company provides the charging infrastructure for both the Electric Circuit and the VERnetwork™, the two largest charging networks in Canada.
AddEnergie uses XBee modules to connect stations throughout entire parking lots and a single gateway is used at each lot to enable cloud connectivity. In addition to relying on Digi wireless technology, AddEnergie uses the ConnectCard i.MX 28 as the brains of their system.
The system includes proprietary software, PowerSharing™ and PowerLimiting™, which interface with Digi products and notify the charging stations when energy should be lowered to help reduce costs.
To learn more about how Digi customers are changing their respective industries, visit our customer story page here.