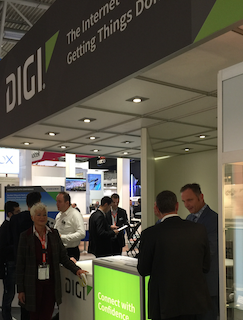 The Digi team had a great time at Electronica 2016, a trade show that takes place every other year in Munich.
This year over 73,000 attendees and 2,800 exhibitors helped the event live up to its billing as "the best place to see the entire world of electronics here—on Planet e."
But, what impressed us the most was the number of applications and topics, as the Internet of Things (IOT) is bringing innovations that permeate every industry and product category.
Exhibits covered topics ranging from automotive and industrial process control to consumer wearables and connected health. Embedded computing and integrated sensors along with ubiquitous connectivity are truly transforming every industry.
Here are a few creative ways we saw engineers using embedded computing and connectivity:
To learn more about how Digi can help make your product smarter and connected to the IOT click here.