Another year is in the books and the Internet of Things conversation continues to evolve.  As 2014 comes to a close we took a look back at some of our most read posts of the year. Here's to an equally awesome 2015!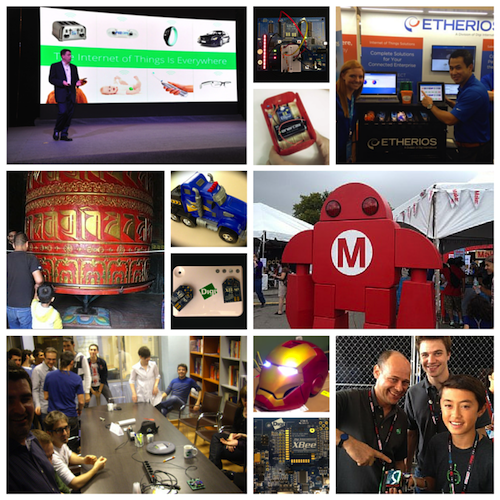 A Simpler and More Intelligent Internet of Things with Digi and Temboo
Rob Faludi and Vaughn Shinnal demonstrate how to use XBee Gateway and Temboo Choreos to build an Internet of Things Application. In this example, they showcase a prototype that monitors the liquid level of a tank.
XBee in Space
Pretty soon XBee will be sent into space on NASA's Soarex rocket! This marks the first ever ZigBee network in space. Take a look at how NASA's team of engineers built this one-of-kind telemetry system.
Heat Seek NYC Keeping Others Warm
Did you know NYC handles over 200,000 heating complaints every year? In order to provide proof of poor heating, tenants are tasked with manually recording the temperatures of their apartments. A group of New York City residents recognized this as a major public issue and founded Heat Seek NYC to efficiently address this overwhelming number of complaints and ensure no New York City resident has to spend winter in a cold home.
SteadyServe
SteadyServe is bringing the Internet of Things to the beer industry. Wireless monitoring technology makes inventory management for restaurant owners and supply chain manager easy with real-time data.
MBed and Arduino Hackathon
We love giving Digi employees a chance to play around and this hackathon was a hit. Each team had to use an MBed and Arduino microcontroller and connect them with XBee. Check out what they built!
What are your Highlights from 2014?
These are just a few highlights from what has been busy 2014 for us at Digi. Let us know what your favorite stories are from this year in the Internet of Things. You can share with us either in the comments or @digidotcom. Happy New Year!