Transforming Business Process, Efficiency and Safety
Hospitals, home health care providers and clinical laboratories are challenged with delivering exceptional patient care and maintaining accurate medical records in the midst of budget cuts, staffing reductions, software upgrades and new federal regulations. Today's pervasive connectivity means it is now possible to associate a wide array of medical devices, medicine and doctors with patients, enabling health care providers to meet these challenges. A Digi medical solution delivers distributed, network-connected device intelligence that will transform business process, efficiency and safety. Using the flexible, scalable Device Cloud by Etherios™, our solutions present data for application developers for multiple end users, enabling data to get where it needs to go.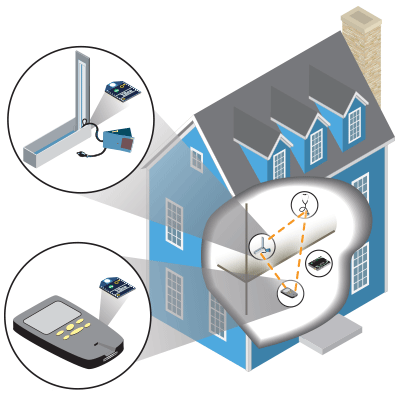 Home Health Care
Many patients who require constant health monitoring prefer the comfort of at-home health care. With simple instructions, home health care patients can operate a variety of monitoring devices safely, such as stethoscopes, glucose meters, and pulse oximeters – and these devices can even self-report their operational health to ensure FDA parameters are being met. Digi provides the wireless network connectivity for the devices, as well as gateways that collect device data and send it over a cellular network to Device Cloud, providing accurate and timely data for care providers.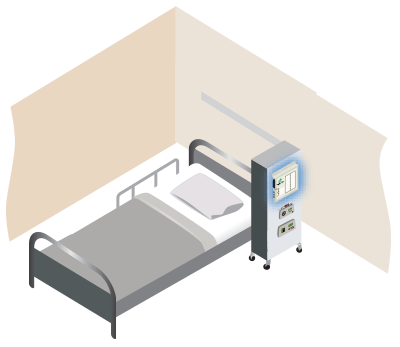 Hospital Bedside Connectivity
Digi's network-enabling products allow health care professionals to maximize efficiency by monitoring infusion pumps, blood pressure monitors, IV pumps, and many other medical devices via the network or Internet. Bedside devices that were previously isolated are now accessible in real time to a broader audience of care provider. Other benefits of network-enabled medical devices include the removal of manual data entry errors, improved data integrity and the confidence that the right medicine is being delivered to the right patient at the right time and in the right quantities.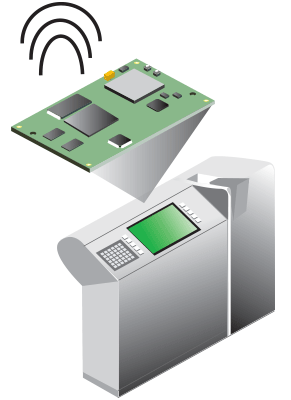 Clinical
Medical device manufacturers are always looking for ways to differentiate, add value and bring new products to market faster. Digi has helped retrofit existing lab equipment with wireless connectivity, provided embedded modules for new products such as blood analyzers, and designed complete hardware or software projects to meet unique application requirements.