The XBee 865LP is an 865 MHz RF module for India. It is a high-performance, low-power module available at an extremely competitive price point. The XBee 865LP RF module runs either a proprietary DigiMesh® or point-to-multipoint networking protocol, utilizing an Analog Devices ADF7023 transceiver, which offers industry-leading interference blocking. The XBee 865LP can also operate between 863 MHz and 870 MHz offering flexibility for deployment in several regions outside of India.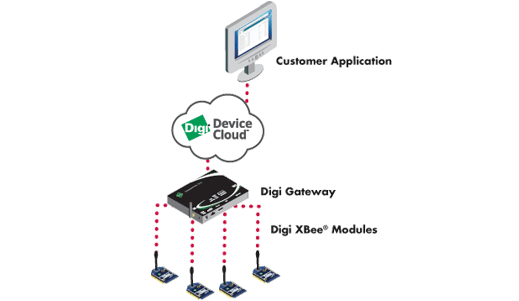 The XBee 865LP is also India's first RF module using 865 MHz and surrounding frequencies for LBT+AFA (listen before talk and adaptive frequency agility), virtually eliminating interference by listening to the radio environment before any transmission starts, and automatically shifting to a new channel when interference is detected.
The XBee 865LP requires no programming and is a complete hardware and software solution that works directly out of the box. X-CTU, Digi's easy-to-use RF configuration tool, reduces development time from months to weeks, ensuring your product gets to market fast.