How to add an ERT Smart Energy Bridge to a Digi ConnectPort X2 SE or X2e SE Coordinator for Viewing Meter Readings in Smartlee
Connect the ConnectPort X2 SE or X2e SE unit to your network router or Ethernet HUB using the provided blue Ethernet cable for Ethernet connectivity.
Plug in the power adapter to power on the unit.
The device will require a DHCP served IP address. Most network routers are automatically configured to serve up IP addresses using DHCP by default. Otherwise, a DHCP server will need to be configured in order for the unit to gain internet access.
The unit will communicate over port 3197, this port will need to be opened up on any corporate firewalls or routers.
Next, start the registration process by opening up a web browser on your computer and navigate to: http://livesmartlee.com
Select the Create Account option.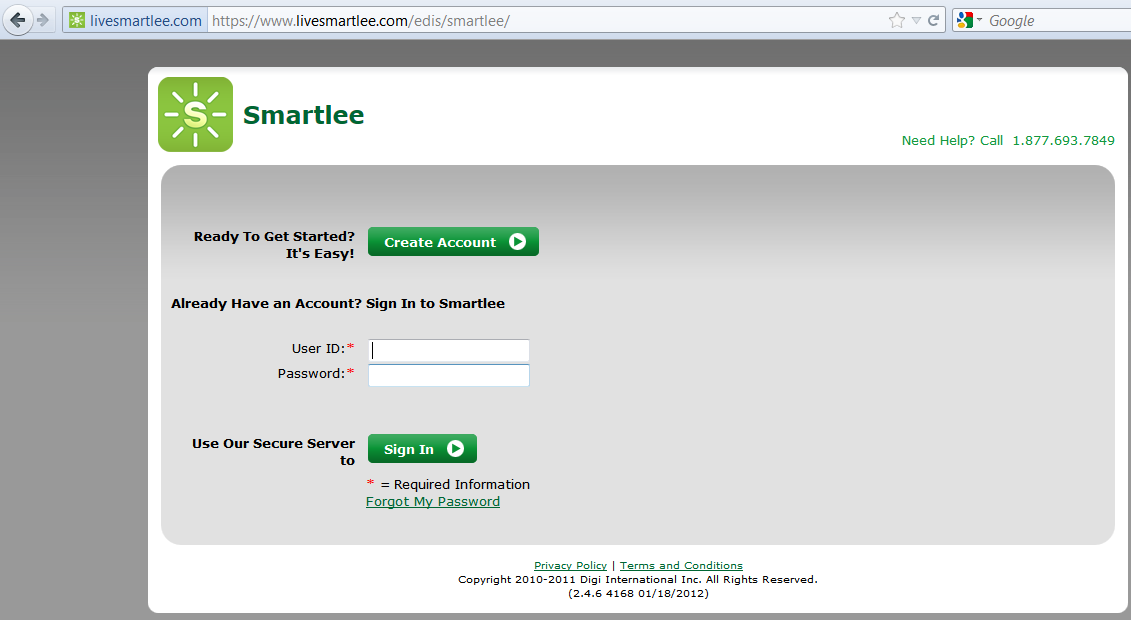 The fields denoted with an asterisk are required.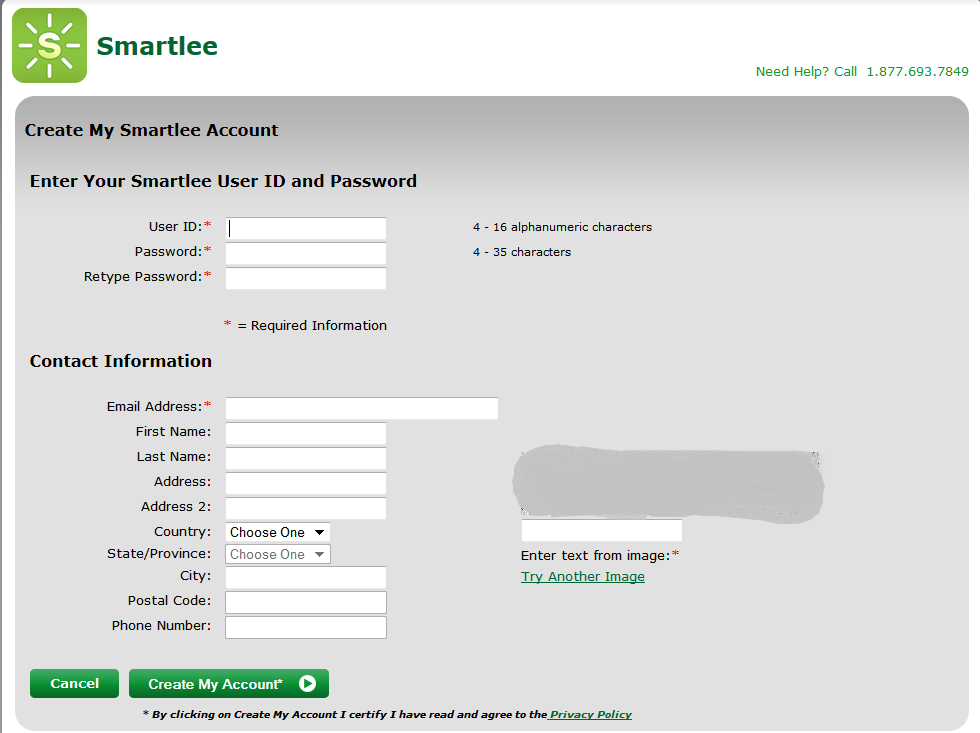 Once your account is created, click Discover to discover Digi devices on your local network. If your device is not found with the Discover option, you will want to obtain the last 6 digits of the Digi unit MAC address to enter in manually. This is located on the sticker underneath the unit. This is entered as the Gateway I.D.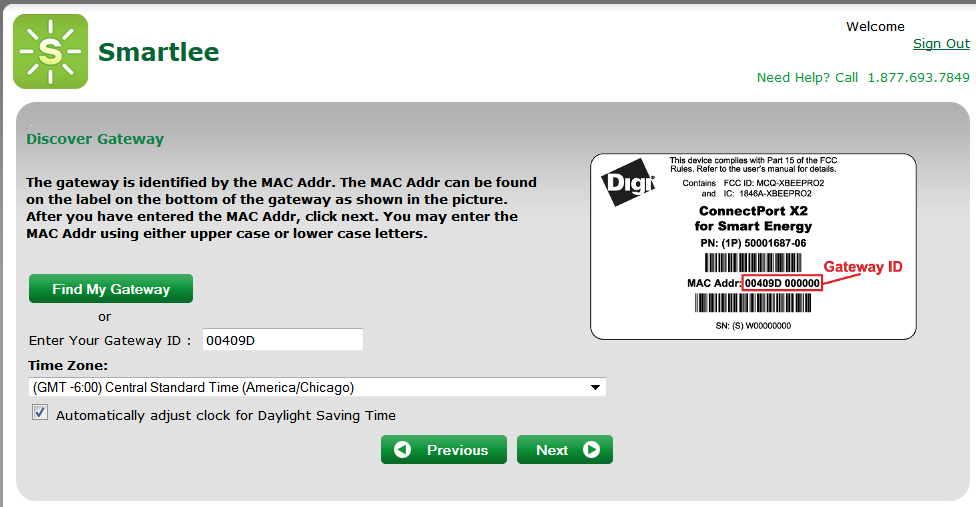 Click OK to discover your Smart Energy Device(s) in the vicinity.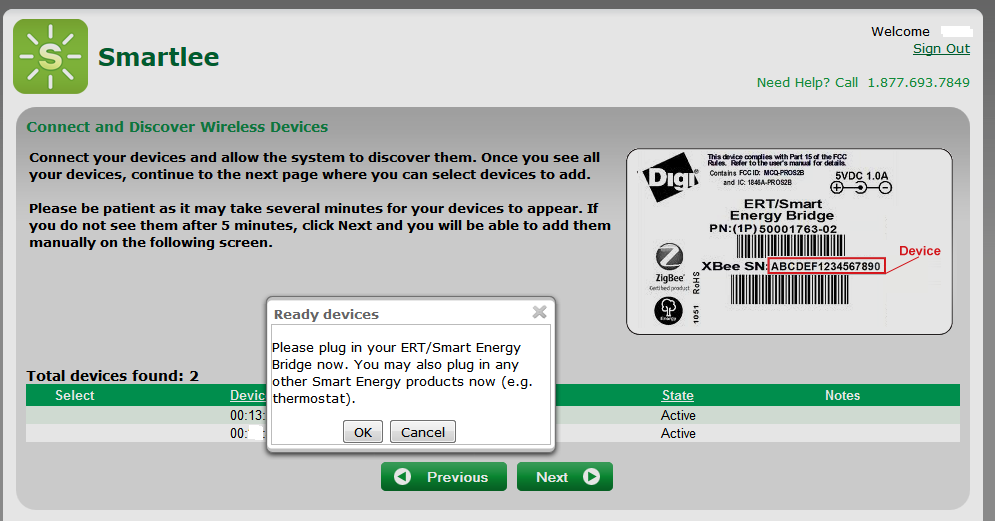 Check mark the entry for the newly discovered Smart Energy and click Add Selected Devices.

Fill in the associated Install Code for the discovered device. This is typically labeled on the device or on the device packaging. The process will take approximately 10 minutes to add the device.
Once the device has been added successfully, click OK.
Click Next in order to begin adding a meter for monitoring.
On the following screen, you will select the Meter type and enter in the ERT Type and ERT ID numbers from your actual meter.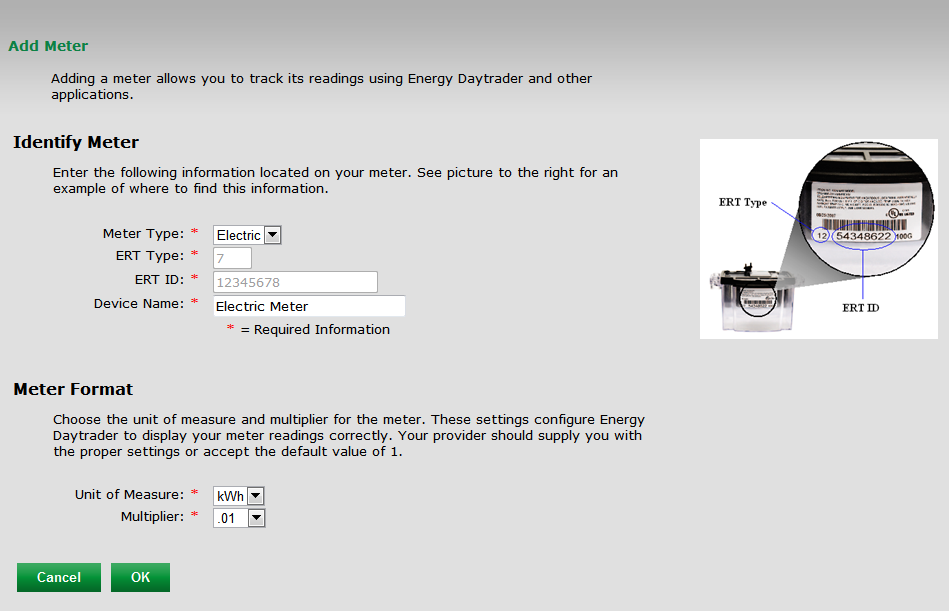 The below image provides an example of where to locate these on your meter: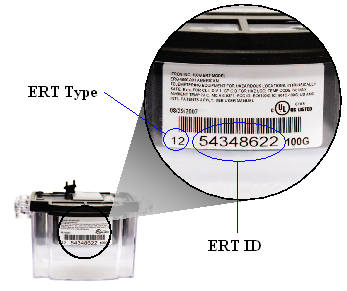 More meter image examples can be found here.
The Device Name, is a name assigned by you to identify the meter. For example: Gas Meter. Fill in the Unit of Measure and multiplier setting appropriate for your particular meter.
See What meters are compatible with my Digi ERT Gateway product? for a list of known compatible ERT meters.
Once the meter is added, you can now select iPhone app or Android app which will direct you to the location where the Smartlee application can be downloaded for your Apple or Android device. Note: use your Smartlee web credentials for logging into your iPhone or Android Smartlee application.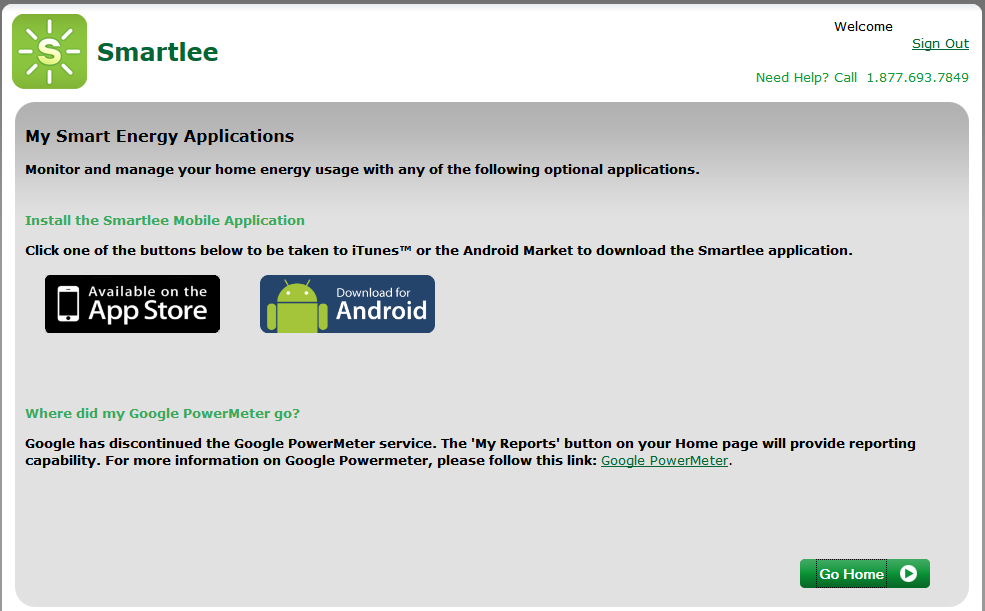 Troubleshooting: If your Gateway is not found, the following troubleshooting article may prove helpful:
I've added my Digi ConnectPort X or ERT/Ethernet Gateway to the Device Cloud by Etherios, but it still shows as disconnected. How do I troubleshoot and fix this issue?
LED Activity: