Networking considerations:


An open Ethernet port will be needed on your internet router, switch or HUB in order to provide network connectivity for the gateway.
The unit pushes data up to the Device Cloud by Etherios on TCP port 3199 (3197 for ConnectPort X2 SE products), but also requires UDP port 123 for NTP server access (required for the SSL communication) and UDP port 53 for DNS. Outbound access over these ports must be opened on the Network Router providing Internet access for the LAN, as well as any firewall(s) between the device and your Network Router.
The device will require a DHCP served IP address. Most home network routers are automatically configured to serve up IP addresses using DHCP by default. Otherwise, a DHCP server will need to be configured in order for the unit to gain internet access. For expert users requiring static IP address assignment, please refer to the following:
1. Connect the ConnectPort X2 SE or X2e SE unit to your network router or Ethernet HUB using the provided blue Ethernet cable for Ethernet connectivity.
2. Plug in the power adapter to power on the unit.
3. Start the registration process by opening up a web browser on your computer and navigate to: http://livesmartlee.com
Select the Create Account option.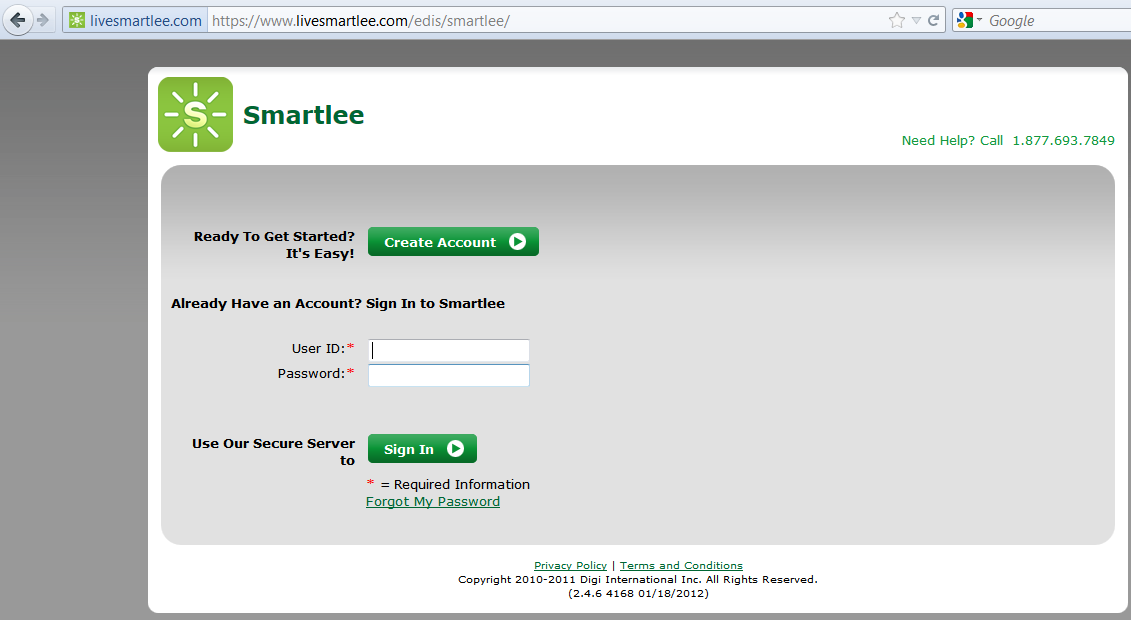 The fields denoted with an asterisk are required.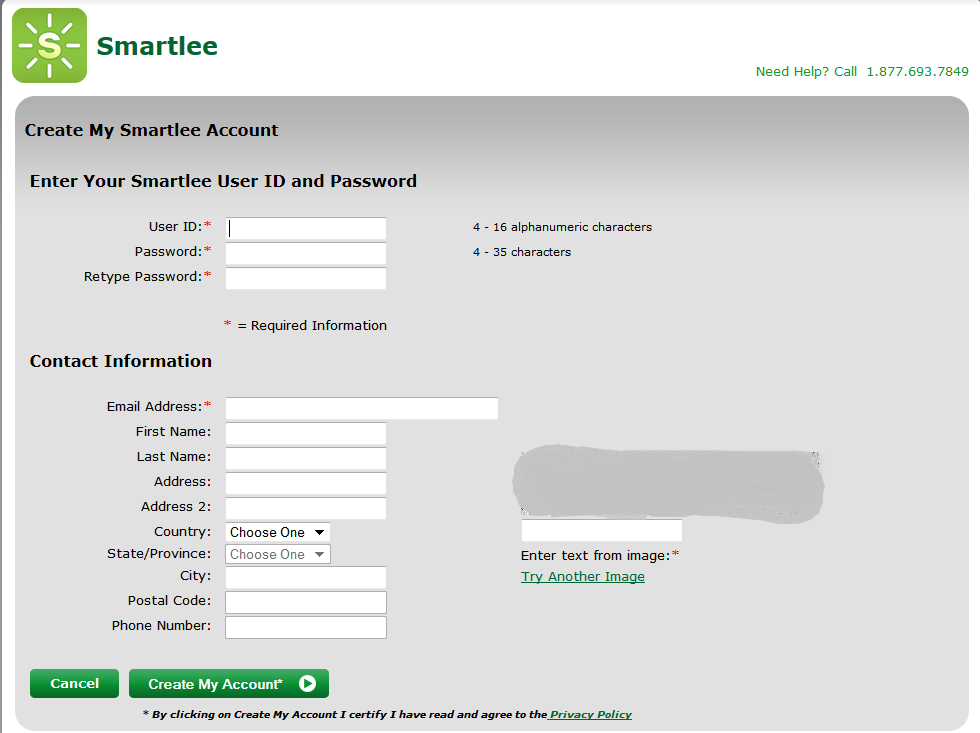 4. Once your account is created, click Discover to discover Digi devices on your local network. If your device is not found with the Discover option, you will want to obtain the last 6 digits of the Digi unit MAC address to enter in manually. This is located on the sticker underneath the unit. This is entered as the Gateway I.D.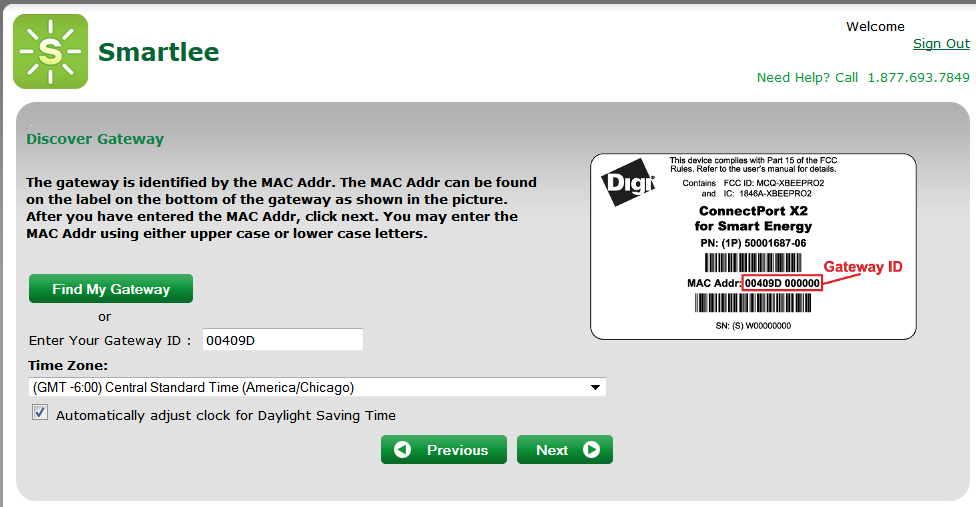 Ensure your Smart Energy Device (i.e.: thermostat, Load Controller, etc..) is powered on and ready for joining. Click OK to discover your Smart Energy Device(s) in the vicinity.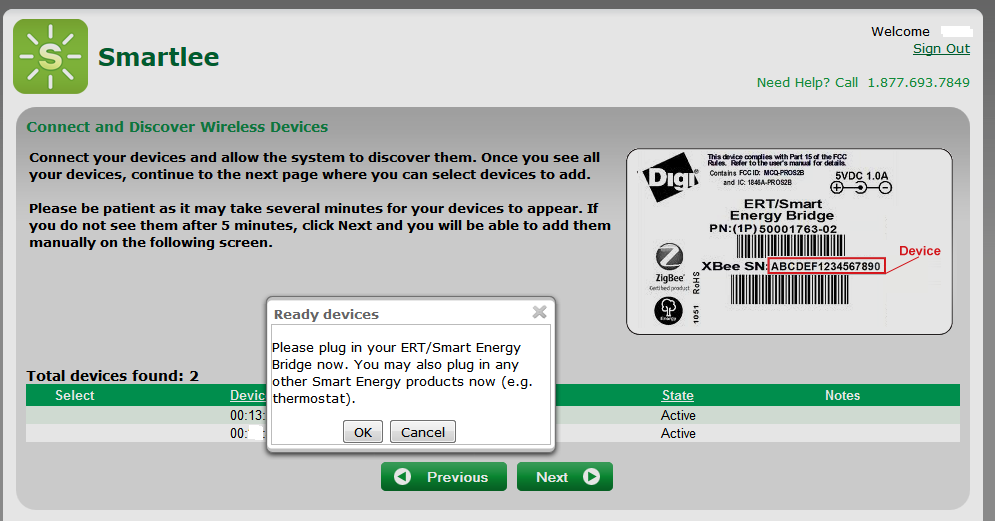 5. Check mark the entry for the newly discovered Smart Energy device and click Add Selected Devices.

6. Fill in the associated Install Code for the discovered device. This is typically labeled on the device or on the Smart Energy device packaging. If you are unable to locate the Install Code or Link Key, please contact your Smart Energy device Manufacturer for guidance. The join process will take approximately 10 minutes to add the device.
Once the device has been added successfully, click OK.

7. Now that the device is added, you have the option to select iPhone app or Android app which will direct you to the location where the Smartlee application can be downloaded for your Apple or Android device.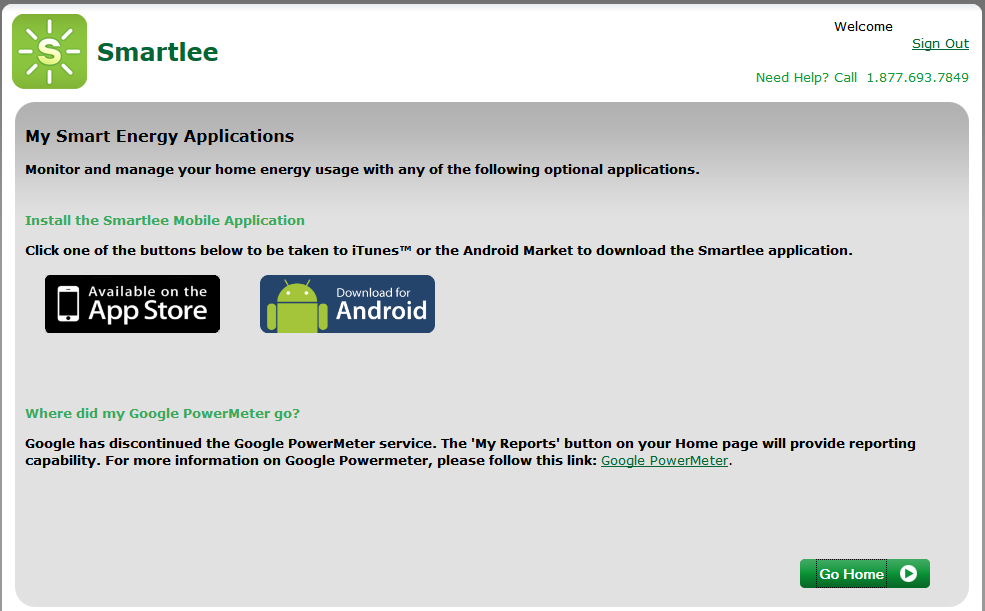 Note: You will use your Smartlee web credentials for logging into your iPhone or Android Smartlee application.

Troubleshooting

XBee

ConnectPort X2e SE as Coordinator
Note: XBee and Network LEDs remain dark during the initial boot of the device. All diagnosis related to these LEDs must be done after the device has been running for at least 60 seconds.
| Color and blink pattern | Description |
| --- | --- |
| Solid green | The XBee RF module has not started a network. |
| Blinking green | The XBee RF module has started a network. |