The following example shows how to create a task on Digi's Device Cloud to upload a Python file to a device connected to the Device Cloud.
Login to your Device Cloud account and select
Device Manager > Schedules > New Schedule
.
Close the pop-up.
Type in a description at the top of the screen for the task.
On the left menu select
Upload Python files
.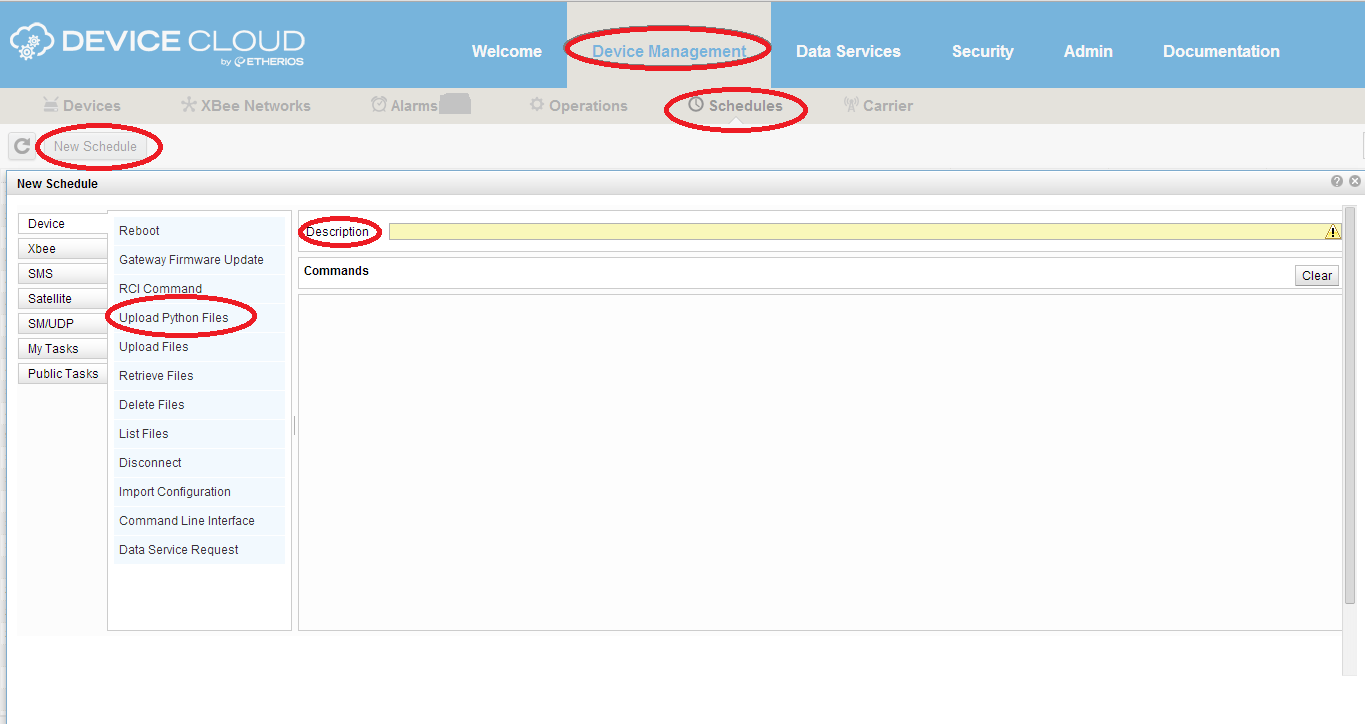 Browse
to the file you wish to upload.
Uncheck the "
Allow Offline
" field.
Select "
Save as
" at the bottom and assign a name for the task.
Click
Schedule.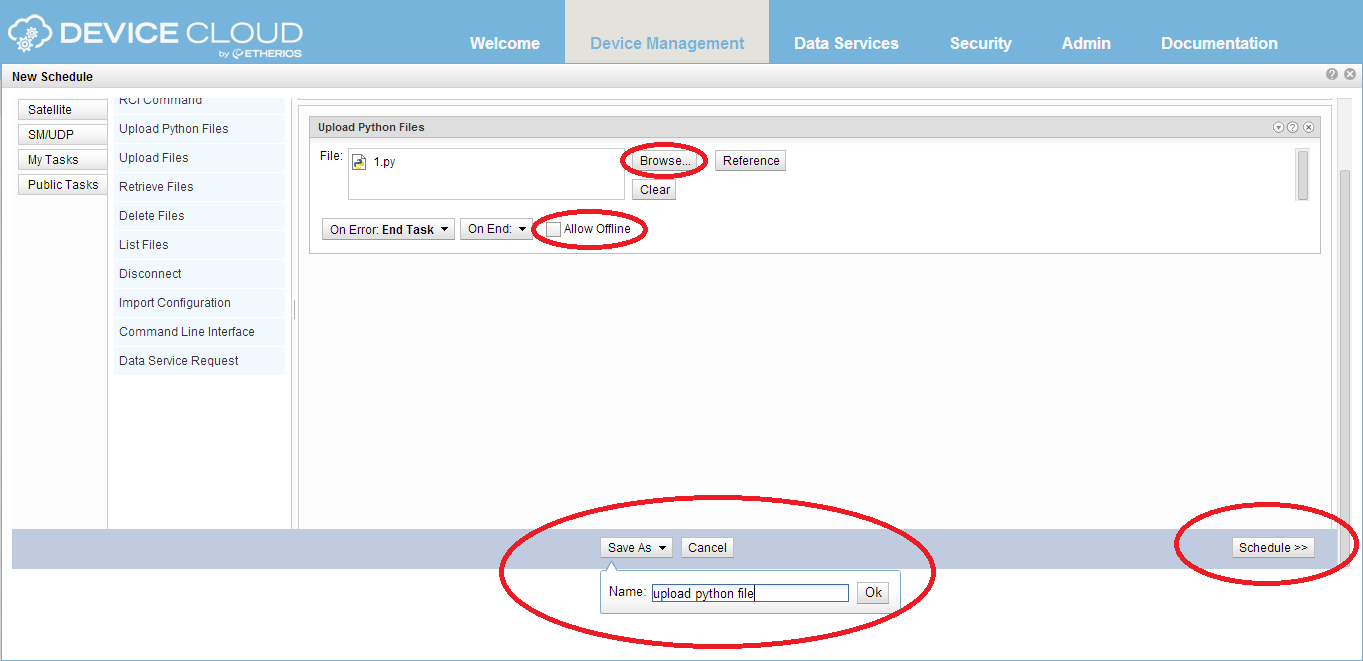 You can now set the task to run immediately, schedule it to run at a different time or a re-occurring schedule. You can also search for and select the devices or groups to run the task against.

Once configured, click
Run Now
or click
Cancel
if you do not wish to run the task.
Note: By using the Control-key and clicking the desired gateway in the list, you can select multiple devices.
Additionally, tasks can be run against devices in the
Device Management > Devices
screen by highlighting the desired device(s) and
right-clicking.
Select
More > Tasks > select desired task
.
Task status can be monitored under the
Device Management > Operations
screen.