NOTE: Make sure you have one of the above stated boards. All of the above boards have one bank of 4 dip switches. If your board has more banks of dip switches, see the PC/X and Classic ISA install instructions.
Procedure:
1. Open Start> Settings> Control Panel> Add New Hardware. Double click Add New Hardware.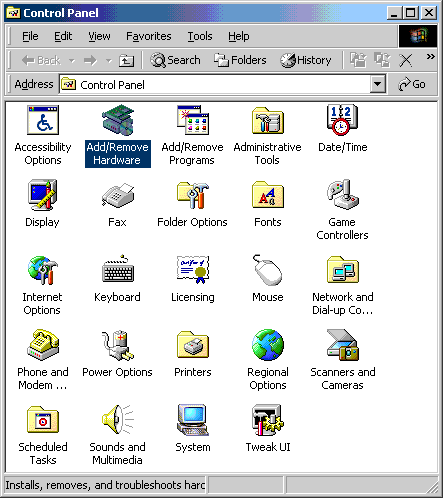 2. Click Next.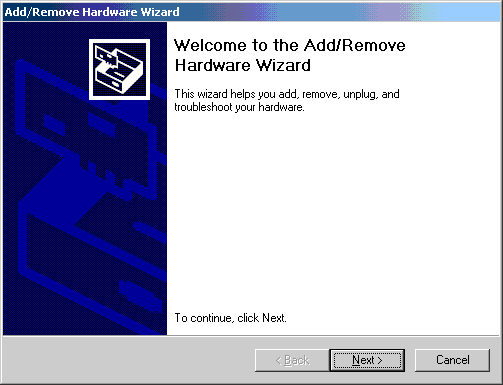 3. Select the Add/Troubleshoot a device radio button. Click Next.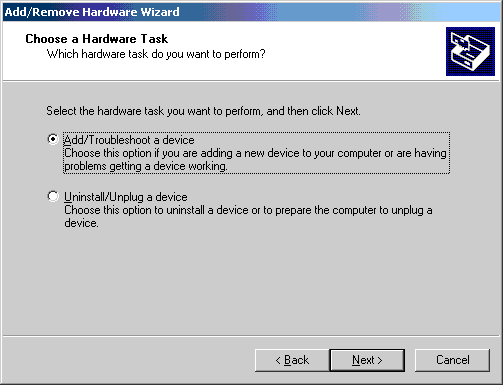 4. Windows will do a quick scan for PNP hardware. After it''''s done select Add a new device. Click Next.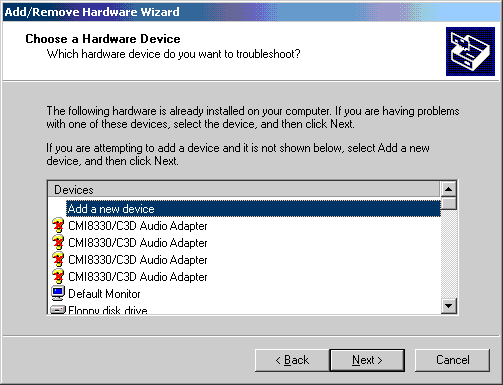 5. Click the No, I want to select the hardware from a list radio button. Click Next.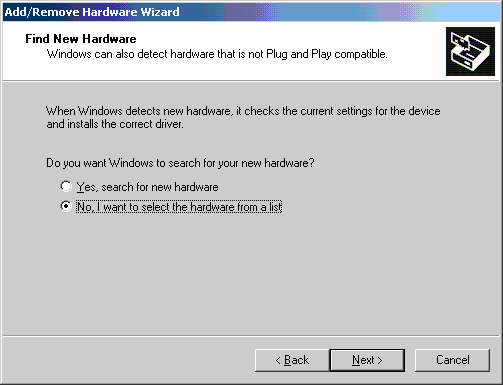 6. Select Multi-port serial adapters. Click Next.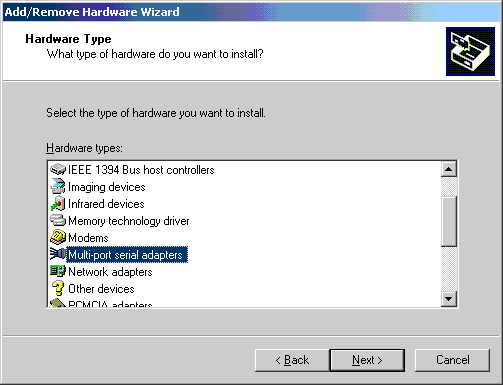 7. Select Manufacturers: Digi International. Select your adapter type from the list. Click Next.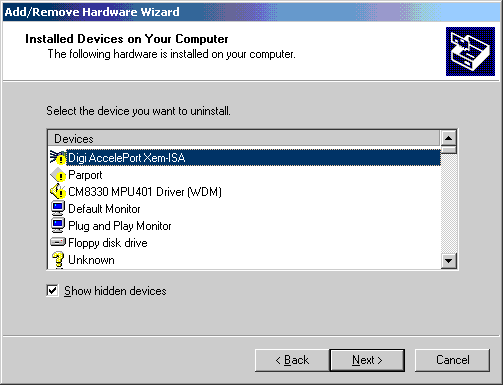 8. Click Next. On the Digital Signature not found window, select Yes.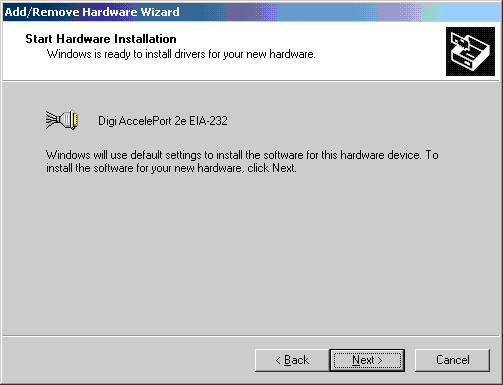 9. Now you should see the Ports Configuration box. Click Next.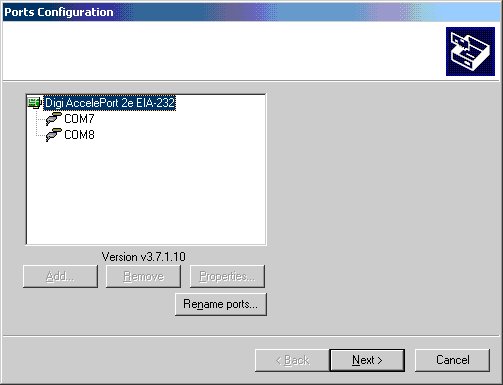 10. Your Digi adapter is most likely not configured for the default resource configuration the driver sets so you will want to click on the
Resources button to change them to match your hardware settings.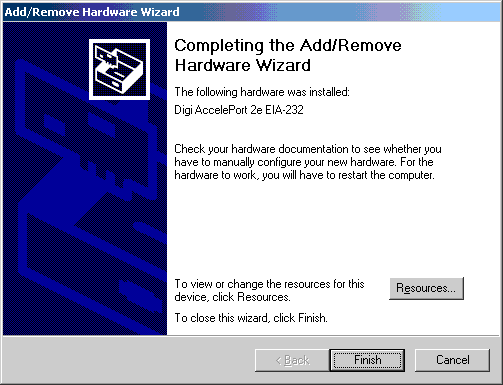 11. Click the Set Configuration Manually button.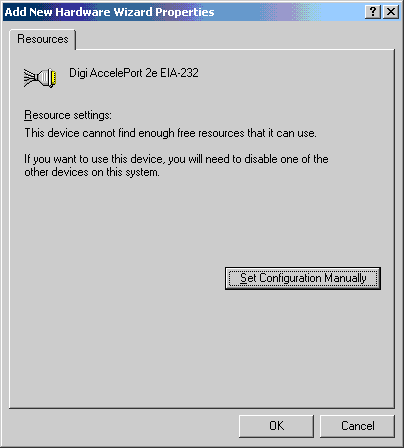 12. Double-click on Memory Range.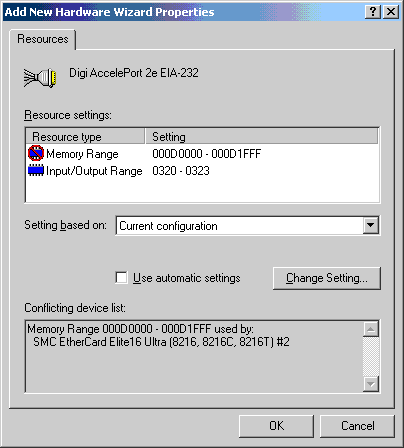 13. Select the memory address you wish to use. Most machines will require you to reserve a legacy ISA resource in your BIOS, see your motherboard manual for more info. Valid rages for most machines are from C8000-E8000. Click OK when finished.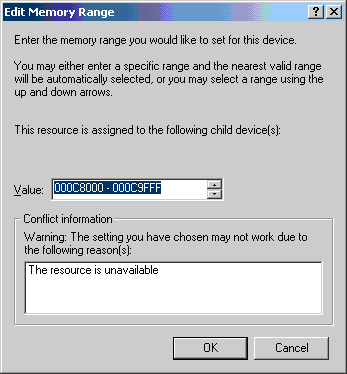 14. Double-click on Input/Output Range.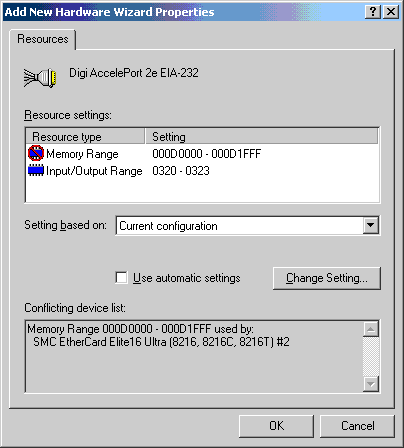 15. This is where we set the I/O address for your adapter. This is set PHYSICALLY on the card with dip switches, please double check
and make sure the value used in the driver matches the dip switches set on the physical board. Click OK when finished.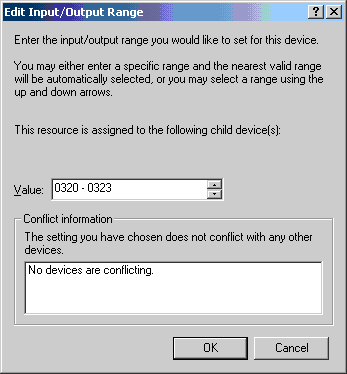 16. We are sure these are the correct resources. Click Yes.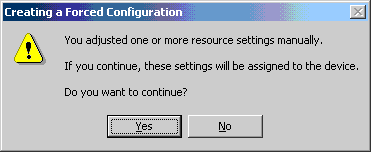 17. Click Finish.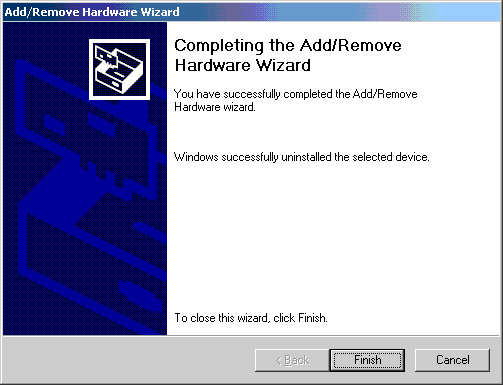 18. Unless you have more ISA adapters to install, Click Yes.

19. If the adapter name is NOT preceded by a yellow circle with an "!" in it, the adapter should be ready to go.

NOTE: If the adapter does fail, check event viewer for errors. Typically there will be 3 error messages. Two will be generic reporting "failed to initialize." The other error message may refer to one of the following more common problems:
1. ...unable to properly access ntx# memory. If you get this error message, you will want to make sure you are running the latest BIOS flash available for that machine and then reserve the memory address specified in the driver at the BIOS level for the ISA card. If you do not have this option in the BIOS, you will need to try another memory address.
2. ...wait confirmation failed. This means you either have the dip switches set to a different I/O address then the driver or that you have an I/O conflict and will need to try another I/O address range.