DIRECTIONS TO LOAD NEW SMICNG KEY
This document assumes that you have a Digi Connect Development Kit and are running it on a windows machine. It also assumes that you have already obtained a new key after the 1 year subscription expires.
The new key will be loaded into your enviornment variables. See picture below: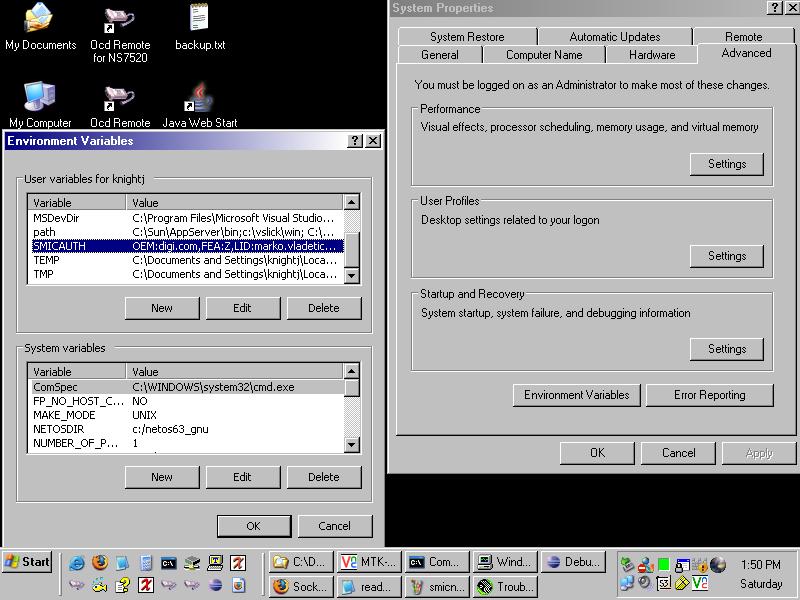 you will need to add the key to your SMICAUTH variable under user variables inside of the enviornmental variables window.
Keep in mind that the key starts with "OEM...".
Here is an example entry below:
OEM:digi.com,FEA:Z,LID:bob.jones@nocompany.no,EXP:20070426,KEY:8647450zzzzzzzzc2c5dzzzzzzzz701d