4 Reasons to Attend SOM Success Story Webinar 3/29
With nearly a century of experience, the electric car pioneer Frazer-Nash designed the first zero-emission taxi in London. The hardware and software design teams spent 16 months trying to develop a chip-down solution before deciding to use a SOM from Digi. Frazer-Nash have since lowered development costs and improved its software throughput by a factor of 15x.
Join us and Digi-Key Electronics on Wednesday, March 29, 2017 at 11 AM ET as we host Frazer-Nash for a live webinar discussion of why they chose a SOM for their design. Below are four reasons to attend and see how systems on modules can improve your wireless designs:
1. Get a behind the scenes look at Frazer-Nash's evaluation and design process
The Digi ConnectCore 6 system-on-module is one of the few design components not created in-house at Frazer-Nash, there was an extensive evaluation process and ROI hurdles before making the final decision. It is not very common that engineers will share the hidden design process but in this webinar you will hear first-hand what made this project a success with the following:
• Customer insights that directed design and decision making
• Challenges around power consumption
• Environmental, shock, and vibration
• Wireless connectivity
• Size/form factors for a variety of digital displays
• Manufacturability, quality, and certifications
2. Meet the experts behind powering the world's first zero-emission cab
The Frazer-Nash design teams were led by two engineering experts who will be featured in this webinar and a Digi project expert. Learn more about these speakers:
Greg Starns, Executive Director Software Development Group, Frazer-Nash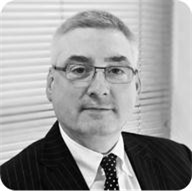 "Digi's solutions were one of the few technologies developed outside of Frazer-Nash and had to meet an incredibly high standards," said Greg Starns, executive director of software, Frazer-Nash. "The Digi ConnectCore 6 has given us all the capabilities we had hoped for while cutting our development time 15-fold. Its intelligence and usability fell perfectly in line with what we expect from our own development."
Steven Riddel, Electronics Design Manager, Frazer-Nash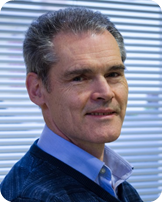 Terry Schneider, VP Product Management, Digi International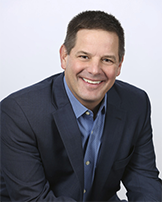 3. Receive answers to the most common questions of how SOMs can improve your wireless design
• When does it make sense to use a SOM?
• How do you assess SOM features for your project?
• What are key drivers in selecting a SOM provider?
• How to choose the right wireless protocol for your application?
• What software and tools will support your application?
• How to factor in security into your connected product?
4. Win a FREE development kit
For a chance to win a FREE Digi ConnectCore 6 Development Kit, (1) register for the webinar, (2) follow @DigiDotCom and (3)Tweet at us using the Hashtag #DigiSOMs from now through March 29, 2017 for your chance to win a FREE Digi ConnectCore 6 Development Kit.