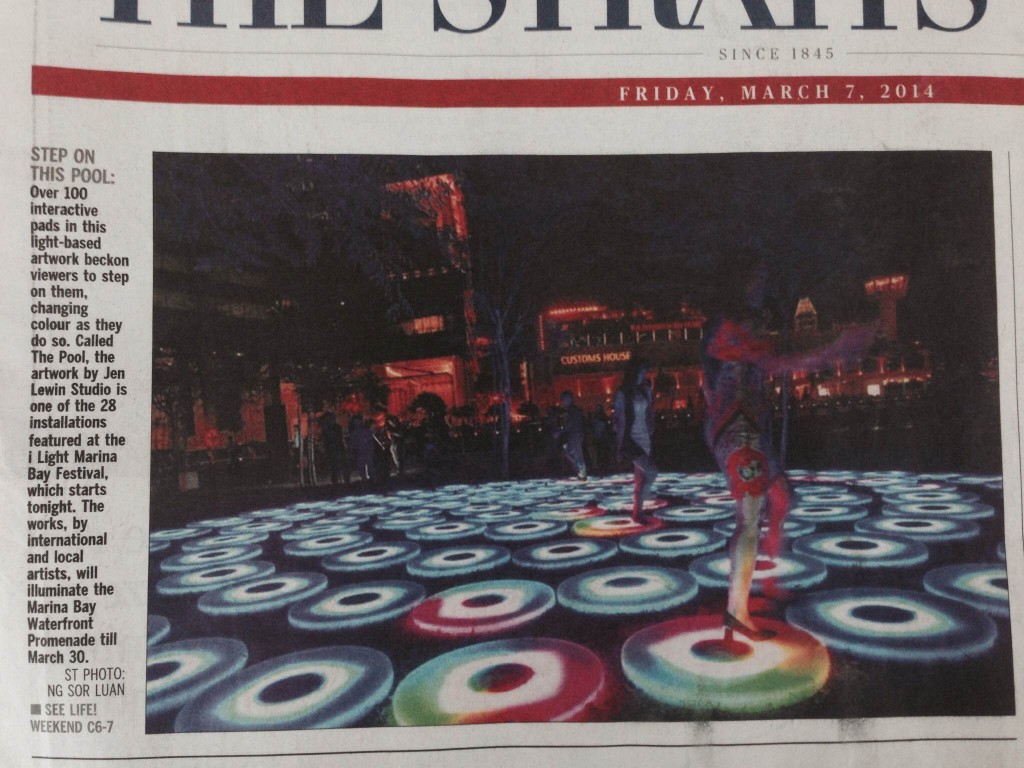 Jen Lewin's project
 The Pool, is stealing the show at this year's
i Light Marina Bay Festival
. The festival aims to promote environmentally-responsible behavior and artists are incorporating recyclable materials and energy efficient lighting in their interactive art installations.
The Pool consists of over 100 interactive pads that emit colorful light and react to users' movements. As participants move across the installation the pads send out colors and blend together to create a stunning visual display. Each pad has a simple set of rules that reacts to information being sent to and from sensors on every pad throughout the Pool. More than 100 XBee 802.15.4 radios send this information wirelessly from an Arduino in each pad that creates the colorful reactions. The project is monitored and updated remotely using a Digi ConnectPort X2e XBee gateway via Device Cloud.
The Pool was even featured on the front-page of The Straits Times, Singapore's most widely read newspaper. Congrats Jen! The next stop for The Pool will be at Vivid Sydney May 23.