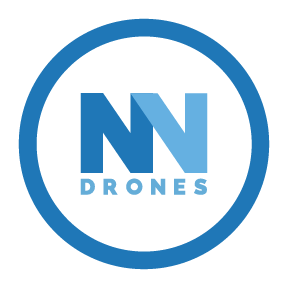 The core idea for creating the XBee was to create a module for wireless communications that gives our customers the option to choose the best wireless technology for the job. Whether you need long-range communication spanning many miles using the 900MHz band or mesh networking with Zigbee or more data throughput using Wi-Fi. The XBee enables us to offer our customers wireless flexibility to meet their needs.
NVDrones is helping developers integrate XBee for wireless communication in drone designs. The team aims to give software developers all the necessary tools to create drone applications.
They created a board that is plug-n-play compatible with top drone platforms and an XBee socket that allows developers to simply plug in their XBee of choice (check out the image below). By default, they offer the XBee PRO 900MHz, which is ideal for drone applications considering it's substantial LOS range — enabling autonomous drones. This autonomous operation is controlled by the apps created with the hardware and easy-to-use SDKs.
With library support for Arduino, Android, and Javascript, their platform was meant to be user-friendly for all developers no matter their background — even those with limited or no hardware experience. If you have an itch to start creating a drone application, but lack experience, this is a great starting point.
You can check out their developer website at developers.NVdrones.com. They've just launched and are taking pre-orders now.