In our dedication to an outstanding user experience, Digi Employee Hackathons are a great way to put our products to the test. And since the last one was so much fun, we decided we had to get our other offices in on the action. This last week at our Lindon office, the teams made a number of great projects and showed off the wide range of uses the Internet of Things offers. Here are just a few:
Team Black Swan
Before you know it Halloween will be here and team Black Swan is already preparing.Team Black Swan created a Python-based Windows application that allows a user to push software buttons to remotely actuate some Halloween decorations.

The software program sent messages through Device Cloud to a ConnectPort X2e Gateway connected to the internet via an Ethernet cable, and running the XIG python application, which made it easy to send control messages directly out to XBee ZB modules on its wireless Zigbee network. The remotely controlled decorations included:
Fog machine, which required a serial string sent to its UART to turn fog on/off. We hacked into the fog machine's handheld control to send messages to it via an XBee ZB module's UART.
DC motor spinning ghosts in circles. We hacked the motor control switch with a relay controlled by an XBee ZB module's digital I/O pin.
Skeleton eyes lighting up, black light – these had 120VAC cords which we plugged into XBee ZB Smart Plugs, which are remote controllable via the XBee Gateway (X2e).
Honeybear
Team Honeybear created an application for the Digi Lindon Office after a clear and succinct goal. "How might we," they began, "increase the level of joy and productivity in the workplace?" They discovered at once the office candy bowl in reception might be a good place to start. After some deep observation they came to the conclusion that office ran on candy. When the dish was full, their productivity was unfailing. When the dish was empty, sorrow and despair slowly reared their ugly head.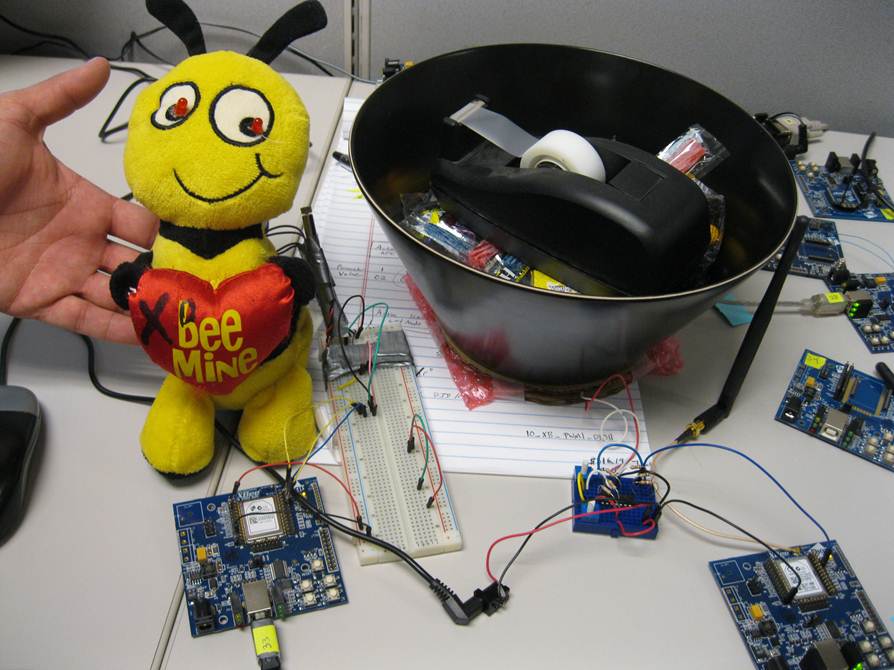 Honeybear team leads Kevin Duplisea and Previn Menon lead the engineering team of Avery Duffin and Brian LeNeave, under the merciful sovereignty of product manager Mason Wooley. Together they developed a system of sensors and XBees to alert Julie via email when the candy dish was empty, so appropriate measures could be taken, and peace could once again be restored. They used the XBee ZB and the X2e Gateway from Digi, and integrated it all through device cloud to record and monitor trends. Julie was also given a stuffed bee filled with a buzzing vibrating motor and glowing LEDs as a backup measure. Digi's XBees not only helped raise office morale, but blood sugar levels as well.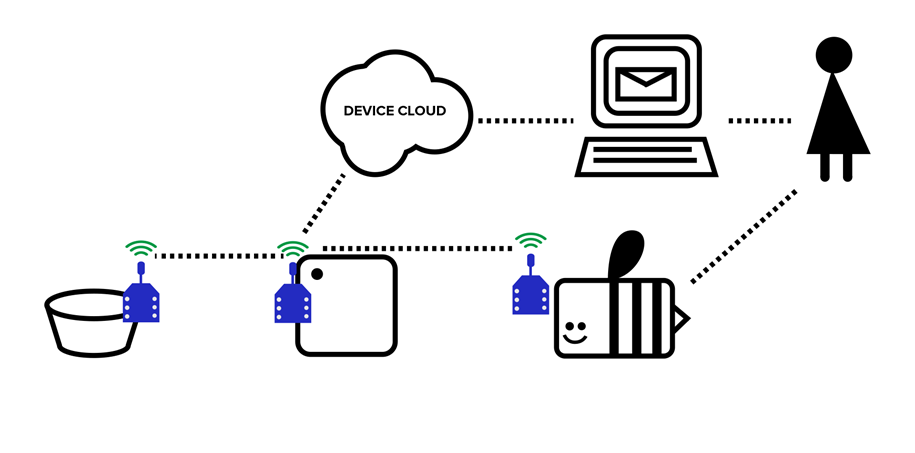 Team 1
The winners of the Lindon Hackathon, creatively named Team 1, set out to make an evaporative cooling system much more precise. In arid climates, these cooling systems can be used as an affordable alternative to conventional air conditioning.
The problem with evaporative cooler systems is a lack of thermostat. With no thermostat, the house temperature can be difficult to manage and often results in extreme temperatures and flunctuations.  If you set the controller to cool for the evening before going to bed, you will often find yourself waking up to an uncomfortable 55F. These coolers are typically controlled from a wall mount that has six settings:
OFF – off
LOW-COOL – blow cool air at a low speed.
HIGH-COOL – blow cool air at a high speed.
LOW-FAN – blow uncooled (outside) air at a low speed.
HIGH-FAN – blow uncooled (outside) air at a high speed.
PUMP – used to wet the cooler pads, it is generally best to run the pump for 5 minutes before running a cooling setting.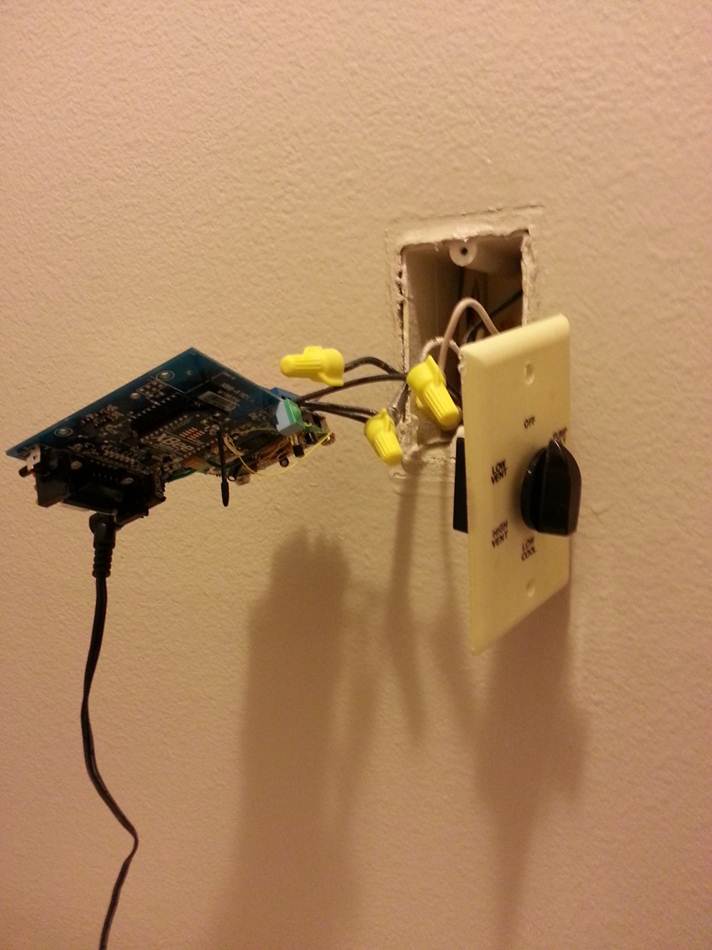 Team 1 replaced the evaporative cooler's control with a mechanical relay controller, which is controlled by an XBee. The XBee communicated with an X2e gateway connected to the internet via Ethernet.  A separate XBee was connected to a temp. sensor; this was a mobile unite that could be carried to the room where the temperature should be regulated.  Temperature readings were continuously uploaded to Device Cloud.
A python application was running on a PC to query temperature readings from Device Cloud and send adjustments to the mechanical relay controller through Device Cloud. A mobile phone application was also created, which can be used to manually set setting on relay board, and set thermostat high/low points.
Recap
Although Team 1 came away with the victory, it was fun to see the diverse range of projects that our teams could put together in such a short time span. The projects listed here are just a few of many great projects made during the hackathon. This was a fun and valuable experience for us at Digi.  We are committed to making sure users of Digi products find it as simple and intuitive as possible and hackthons are just one of the many ways we ensure a great user experience.
Tags:
Hackathon
,
X2e Gateway
,
xbee