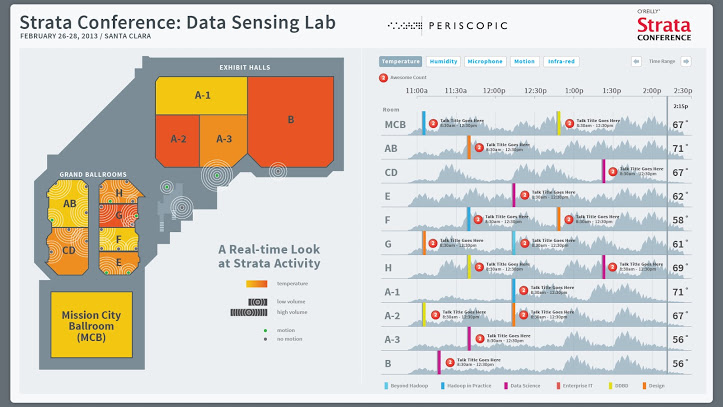 Last week, we took part in the Data Sensing Lab at O'Reilly Strata Conference. We even hung out with the Data Sensing Lab team live from Santa Clara where the conference hall had been equipped with XBees and a wireless sensor network.
Here's where you can find more information and updates from the Sense Lab team: 
Do you have questions about the Data Sensing Lab? Let us know in the comments section below, on Google+ or Twitter.
Tags:
Data
,
O'Reilly
,
sensors
,
Strata
,
wireless sensor network
,
xbee