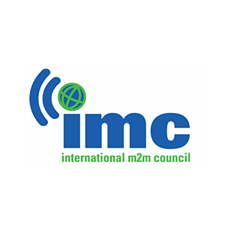 The International M2M Council (IMC) brings together M2M solutions providers with adopters of M2M technology to share the business impact of connected solutions. Digi's CMO, Jeff Liebl, serves on the council's board of governors alongside numerous industry experts. With over 1,000 Adopter Members, including AT&T, Deutsche Telekom, Oracle and Iridium. IMC is the largest trade association dedicated to the IoT/M2M sector.
The group serves as a resource by providing case studies that demonstrate the value of M2M applications in verticals such as healthcare, retail, transportation and more. Members of the IMC also conduct research on the industry to develop industry best practices and determine metrics for measuring M2M success.
In addition to providing educational resources, the IMC focuses on assisting government and regulatory bodies in developing policy related to M2M. The council has established a working relationship with the Federal Trade Commission and is assisting in privacy and security projects. Future goals for the IMC are aimed at developing more relationships with regulatory groups across the globe.
Today, the IMC is working on a number of initiatives to spread awareness of M2M technology. A number of newsletters focused on verticals are helping improve awareness across industries where M2M can have the greatest impact. The IMC is currently in the process of collaborating with developers to create a professional education programs for M2M adopters, which will be introduced later this year.
To learn more about how M2M is solving business problems check out the International M2M Council's website here.
Tags:
IMC
,
International M2M Council
,
Internet of Things
,
M2M
,
research
,
wireless