The Internet of Things is developing and buzzing all around us. Throughout the week we come across innovative projects, brilliant articles and posts that support and feature the innovators and companies that make our business possible. Here's our list of favorites from this week's journey on the Web. Do you have a link to share?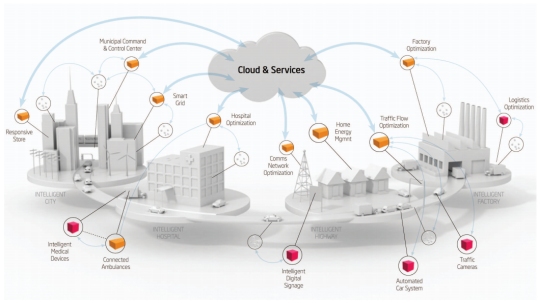 Russia's Gazprom Orders $3.7 Million Tablet Computer for CEO from Bloomberg News
IFTTT Puts the Internet of Things in your Pocket in Fast Company
Hacking the Internet of Things with Google Glass on Lookout
The Wireless Connections that may Transform our Lives via BBC
Cloud Computing and the Internet of Things go Hand-in-Hand in Silicon Angle
Please tell us in the comments below or Tweet us, @DigiDotCom– we would love to share your findings too. You can also follow all of the commentary and discussion with the hashtag #FridayFavorites.
Tags:
Friday Favorites
,
Google Glass
,
Internet of Things