The Internet of Things is developing and buzzing all around us. Throughout the week we come across innovative projects, brilliant articles and posts that support and feature the innovators and companies that make our business possible. Here's our list of favorites from this week's journey on the Web.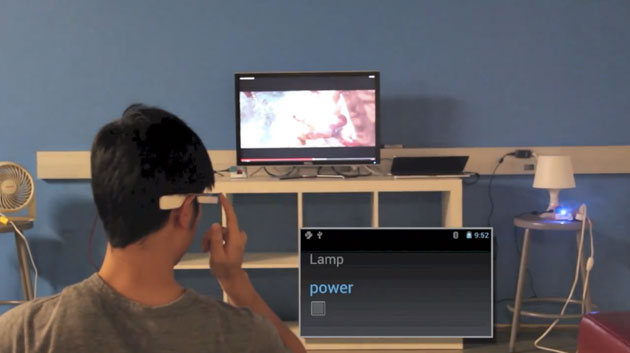 Photo from Engadget
Architecture Design and the Connected Environment from O'Reilly
Le Web: What Will the Next 10 Years of Innovation Reveal?
The Future is Enchanted Objects, Not Glass Slabs on Venture Beat
Latest Gizmo to Join the Internet of Things is Your Christmas Tree from Quartz
Google Glass Mod Gives you Control over Home Appliances with One Touch Pairing on Engadget
Please tell us in the comments below or Tweet us, @DigiDotCom– we would love to share your findings too. You can also follow all of the commentary and discussion with the hashtag #FridayFavorites.
Tags:
Engadget
,
Google Glass
,
Le Web
,
xbee