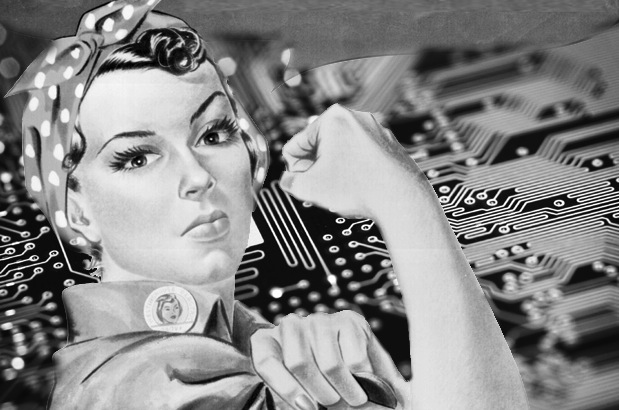 Are you a woman in tech? Here are 5 things you need to know. This is a list of resources, events and inspiring groups that support women who are in tech now and provide information for those who are thinking about entering the field.
Etsy Hacker Grants: Supporting Women in Technology
Etsy announced a new scholarship and sponsorship program in collaboration with Hacker School, focused on bringing more women into Engineering jobs at Etsy and across our industry.
Etsy will be hosting the Summer 2012 session of Hacker School in their headquarters. The scholarship program will provide grants of $5,000 each — a total of $50,000 — to women who want to apply but need financial support to attend. Their goal is to bring 20 women to New York to participate in hopes that this will be the first of many steps that encourage more women to join the engineering industry.
Learn more about the Etsy Hacker Grants Program.
Get involved with the Etsy Hacker Grants Program:
#hackergrants
@codeascraft
Want to learn how to code? Have a great idea? Don't be shy. Develop it.
Girl Develop It knows it can be intimidating for women to learn and ask questions when they are in an extreme minority. While open and welcoming, today's budding developer community is up to 91% male. Girl Develop It believes if they can empower more females with the confidence in their technological capabilities we can begin to change this landscape.
Check out Girl Develop It classes, blog and materials
@GirlDevelopIt
Huffington Post's Women In Tech
Women in Tech, a series from HuffPostTech, features breaking news, photos and video about and for women in tech. Women in Tech showcases profiles of innovative female pioneers, from CEOs to scientists, entrepreneurs to engineers, who are changing the way we think about and engage with technology.
Stay updated with Women In Tech
@HuffPostTech
Women Who Hack
Women Who Hack hosts casual weekend hacking get togethers for women. All types of projects, languages, platforms and experience levels welcome. Even though Women Who Hack specifically serves the Portland, Oregon area we wanted to share as an inspiration. If you're in the area, we encourage you to join. If you're not, Women Who Hack is a great example– start your own local group!
Learn more about Women Who Hack
Women Who Tech brings together talented and renowned women breaking new ground in technology who use their tech savvy skills to transform the world and inspire change.
The 4th annual Women Who Tech TeleSummit will take place on May 23 from 11AM to 6PM ET. The TeleSummit will offer thought provoking discussions led by passionate and talented women in tech, startups, and social media including startup investor Joanne Wilson, WordPress usability expert Jane Wells of Automattic, Shaherose Charania, of Founders Labs and Women 2, Shireen Mitchell of Digital Sistas, Elisa Camahort Paige, of BlogHer, Kaliya Hamlin of She's Geeky.
Register or learn more about Women Who Tech
Like this list? Keep an eye out for next week's post, Women in Tech: 5 Women You Need to Know. If you know of a resource or woman that needs to be represented on our list let us know in the comments section or on Twitter.
Tags:
technology
,
women