Digi Edge Compute with AWS Greengrass
Edge compute, messaging, data caching, sync, and ML inference capabilities for connected devices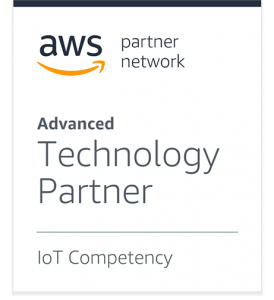 Digi ConnectCore® embedded solutions along with AWS Greengrass are designed to support edge devices with cloud connectivity.
Based on the NXP i.MX line of application processors, Digi ConnectCore embedded SOMs and SBCs deliver the compute power necessary to run Greengrass Core and interact directly with the cloud.
Developers can use AWS Greengrass to integrate Lambda functions locally and then conveniently deploy them to connected devices at the edge of the network.
With Digi SOMs and SBCs, you can move quickly from idea, to prototype, to deployment with the powerful combination of AWS Greengrass and Digi ConnectCore:
• Implemented on Yocto Project Linux for embedded devices
• Integration of embedded AWS Lambda device-level functions
• Digi TrustFence® device-level security with features such as secure connections, authenticated boot, and secure physical ports
• Remote device monitoring with Digi Remote Manager®
• Secure firmware update to group devices using AWS-based firmware images via the Greengrass Core
---
---
"Building connected devices for the industrial IoT requires secure local device level intelligence without dependency on constant connectivity," said Scott Nelson, Chief Product Officer at Digi International.
"The unique combination of Digi TrustFence device security, local Lambda extensions, Digi Remote Manager® integration, and Amazon Web Services' Greengrass delivers the vision for the next generation of IoT edge intelligence in embedded devices."