Digi Favorites: The 2012 International Consumer Electronics Show
The 2012 International Consumer Electronics Show (CES) show exhibited cutting edge products and amazing technologies that we've been following through #CES and #CES2012. Here's just a handful of stand-out innovations we hope to see more of.
Marvell Chip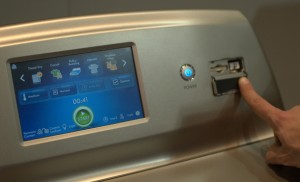 The Internet of things starts at home– the Marvell chip and Marvell's Smart Applicances Platform has taken the challenge of making household items network-aware. The chip enables wireless networking to home appliances and LED light fixtures.
The equipment is designed to make it relatively cheap for manufacturers to make connected versions of common house-hold items, such as thermostats and dishwashers.
The system uses Zigbee wireless chips, which would be embedded into a light fixture's controller, and a small gateway device, which can communicate with 200 individual fixtures or bulbs.
WiMM One Android watch
No need to reach in your pocket for your smartphone, WiMM Lab's exhibited a new class of Android-based smart watches at CES 2012. The wearable device is a tiny Android computer that runs WiMM's Micro Apps system that includes a preloaded RSS reader, games, tip calculator and more. WiMM Labs also provides a development kit with special tools to help developers build for the small screen.
Escort Live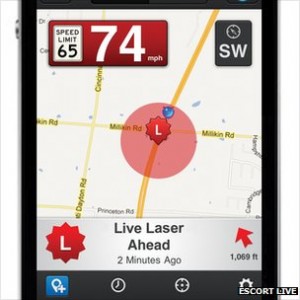 Escort Live is a living, breathing speed-trap alert system, a social network for motorists. The ticket protection social network for drivers won a 2012 Innovations Design and Engineering Award at CES.
The app communicates via Bluetooth with Escort's detectors to record sites where speed cameras have been installed or there are police officers using laser guns and radar equipment. Escort Live also uses crowd-sourcing to warn drives of speed traps and cameras. Alerts are then transmitted to the cloud and shared with other subscribers to warn them of potential speed-fine threats.
BiKN
Always loosing your keys? Your wallet?  There's an app for that. BIKN finds tags you attach to the stuff you care about, that way your most important items are never lost.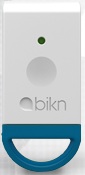 Even if your phone is dead or turned off, what was lost is now found. BiKN is an iPhone geo-location app system that comes with a battery powered case and two tags, one for your iPhone and the other to the item you want to track.
What CES technologies are you most excited about?