Digi's 28th Annual Wormburner Event Highlights: Fun and Fundraising
Each year, Digi International offers its employees the opportunity to get out on the golf course and enjoy an afternoon in the sunshine with fellow employees and Digi partners. This year's annual 28th Wormburner event took place on July 11, 2019 at the Crystal Lake Golf Course in Lakeville, Minnesota. In addition to swinging golf clubs, participants have the opportunity to try various challenges for a fee, with all proceeds going to charity benefits.
The Charitable Recipients
This year Digi supported two charitable organizations — Fraser and Children's Minnesota. Fraser and Children's are both Minnesota organizations offering a range of services to children and families, including health services, emergency services, and mental health services. Digi is proud to support these excellent organizations! This year our annual fundraiser at the Wormburner golf event raised $4,000, which will be divided between our two recipients.
A huge thank you to our employees and partners for participating and contributing to these excellent causes.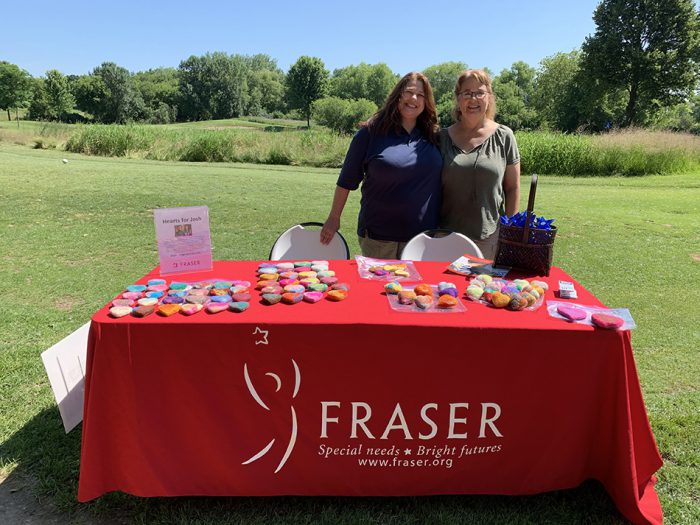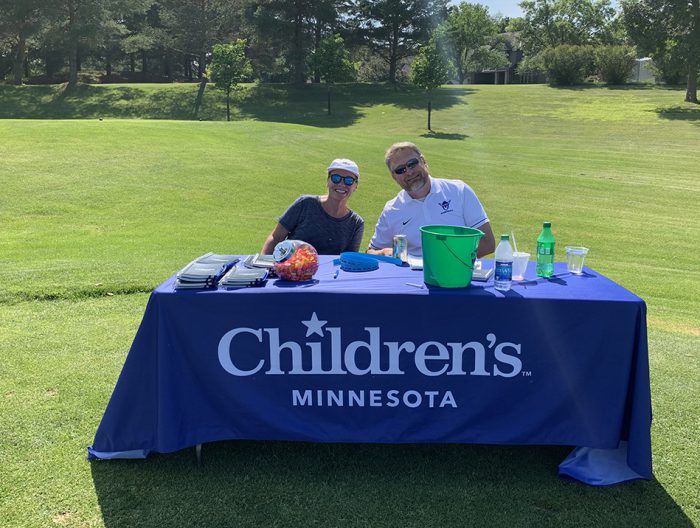 Digi would like to share our appreciation for the great work of @FraserMinnesota, one of the charitable recipients of our recent golf fundraiser. Thanks for all you do! pic.twitter.com/wQCp9yJeyM

— Digi International (@digidotcom) July 22, 2019
The Teams
Leading up to the annual Digi Wormburner event, teams form based on a variety of factors, including working groups and skill levels. Some are just out to enjoy camaraderie, while others are on the green for friendly competition and to up their golf game. As you can see, some of them really dressed the part!
With team names like "Embedded Drivers," and "Technically Par," participants in the event demonstrated once again that techies know how to have a great time.
Congratulations to the winning team with the overall best score (top left) and the team that won "Best Dressed" (top right).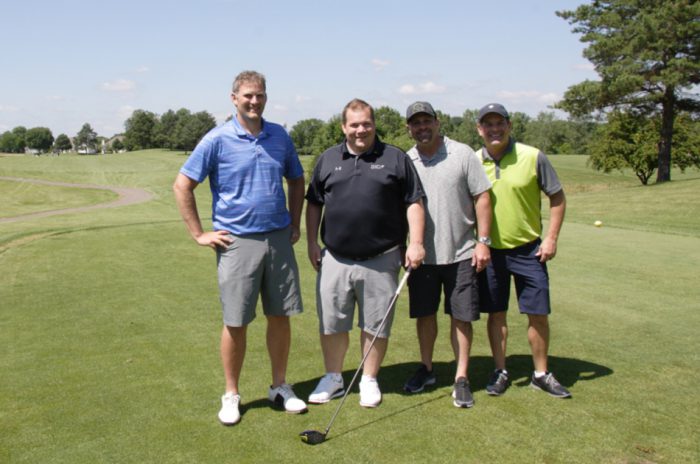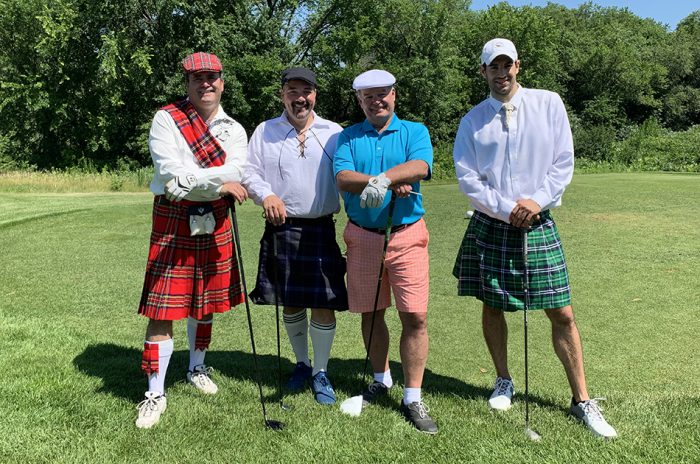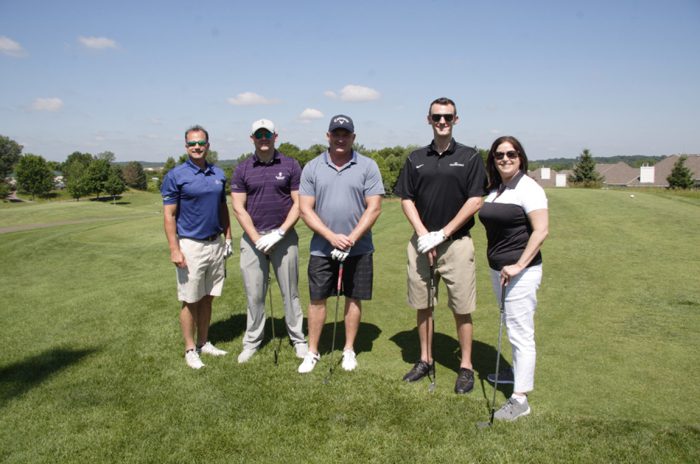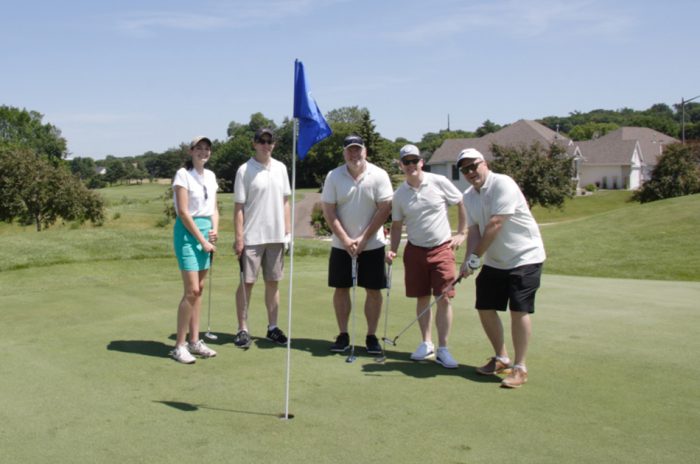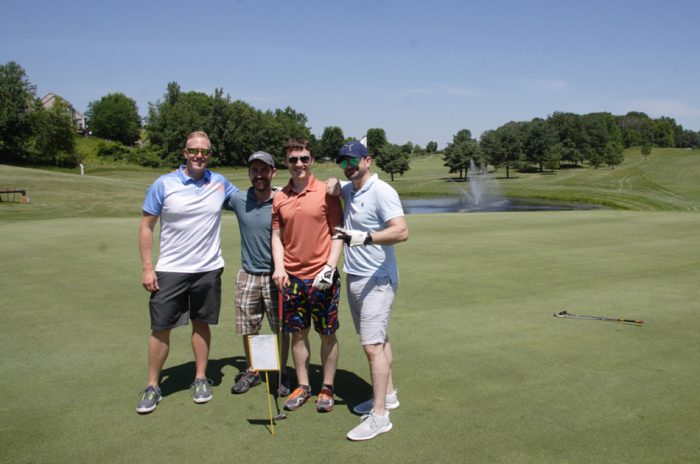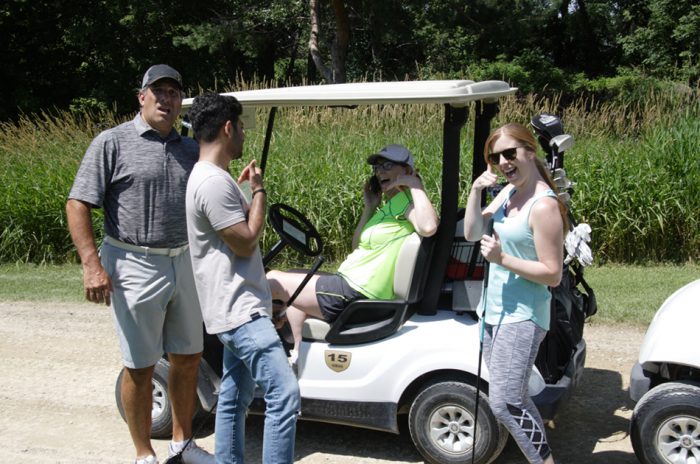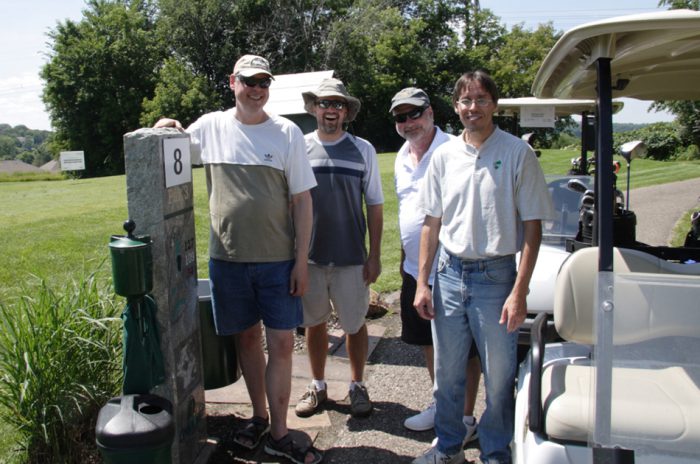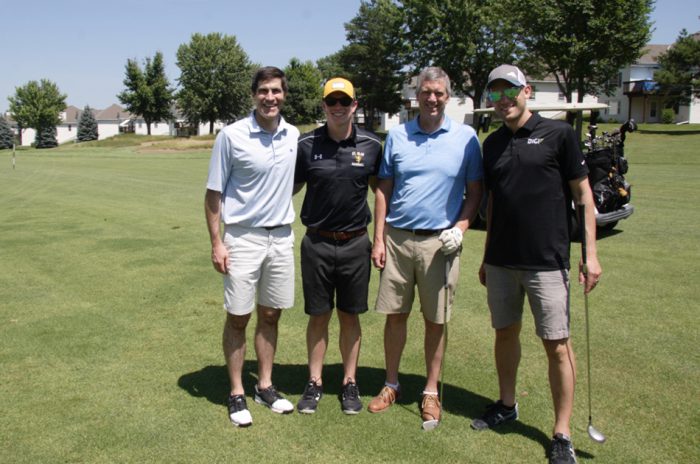 "The annual Wormburner event is an opportunity for our employees and partners to come together for a fun-filled day of golf, all while raising money for charities. Digi employees get to show the true meaning of #OneDigi and it gives our partners a chance to meet the great employees of Digi International." –Dustin Steinhoff, Director of Sales and member of the winning team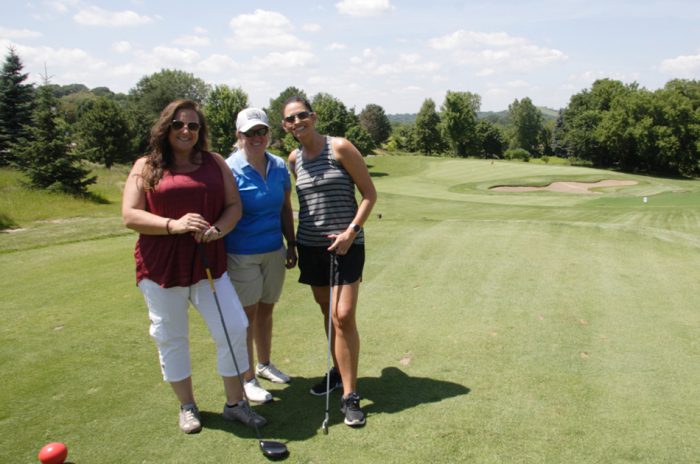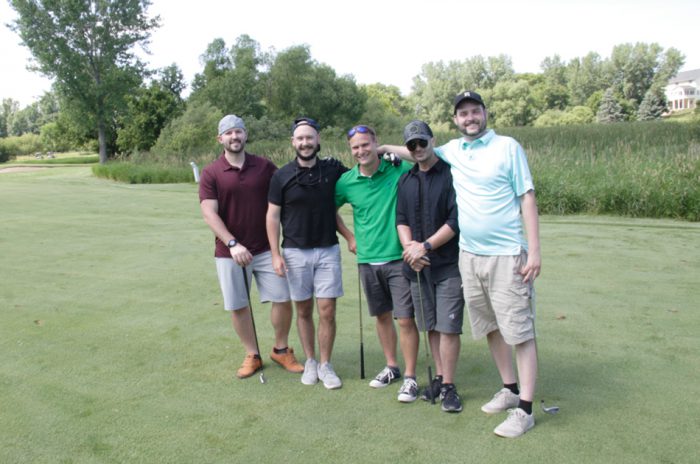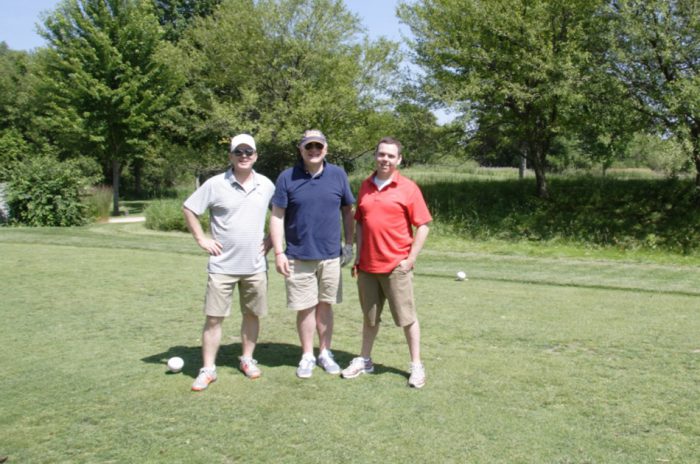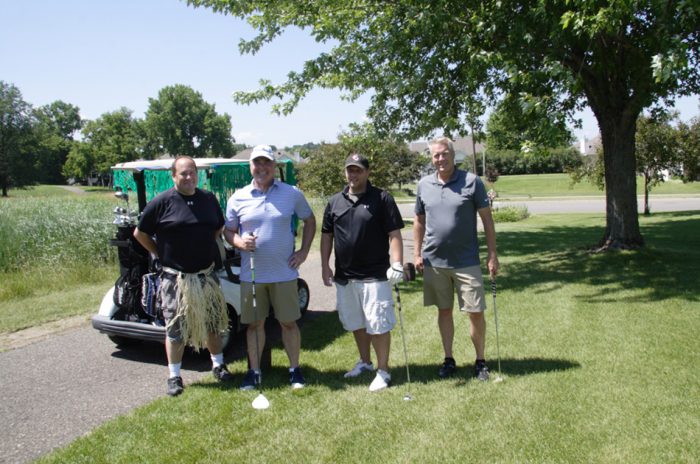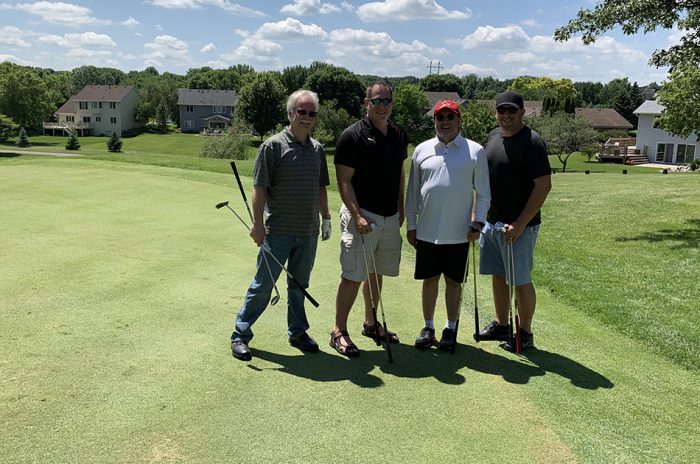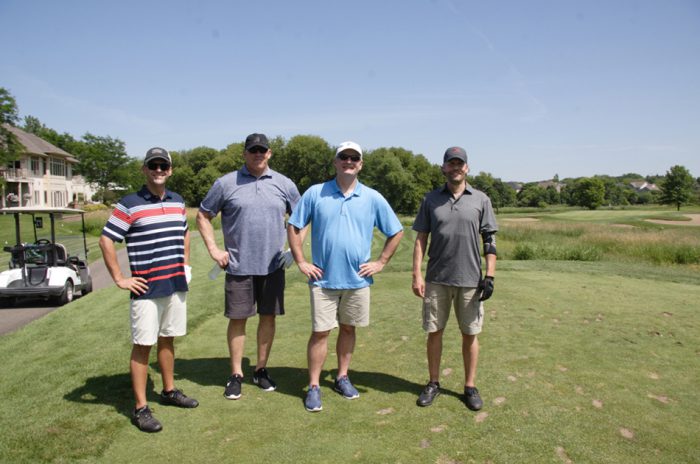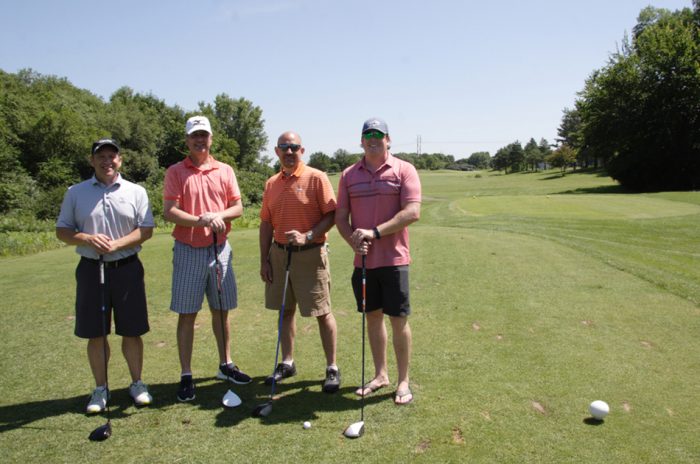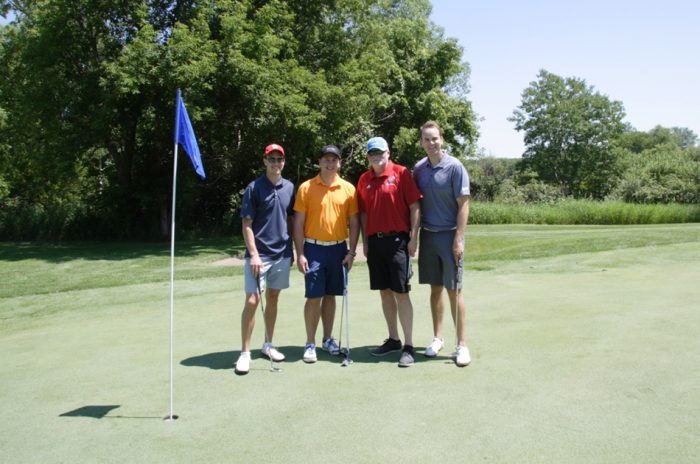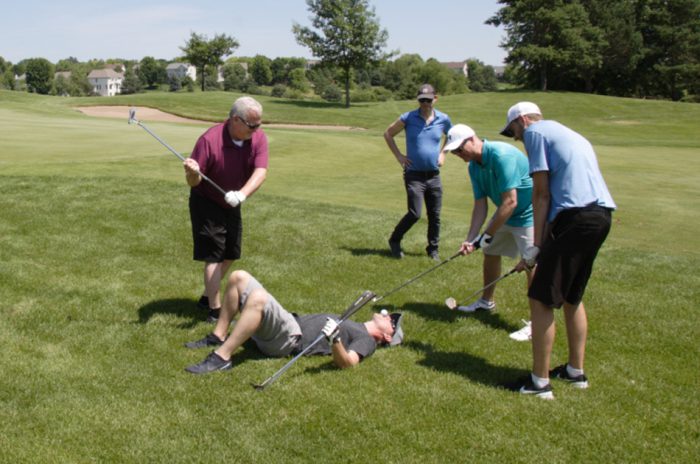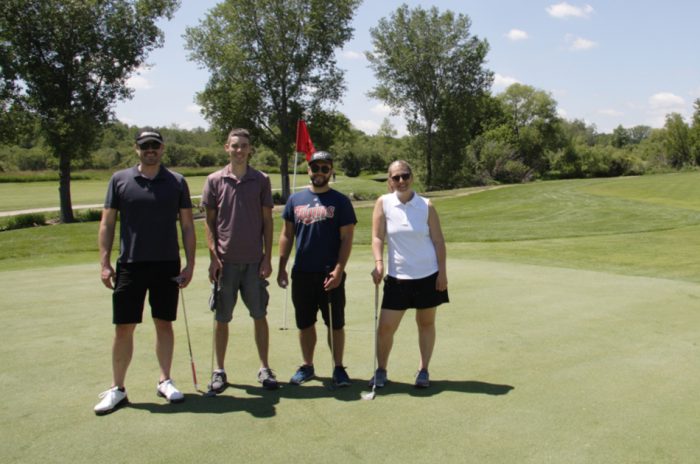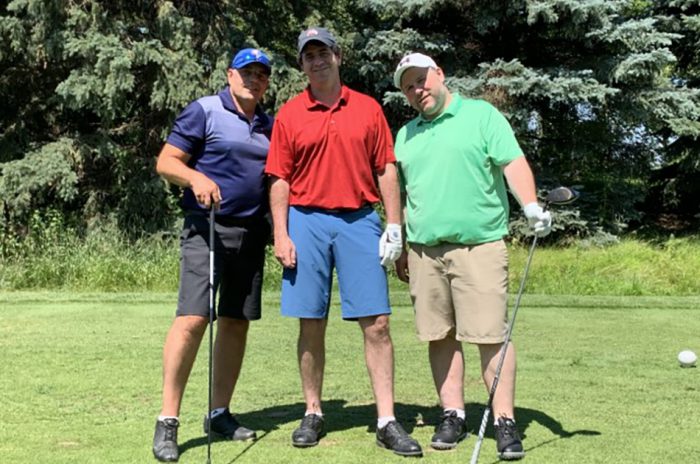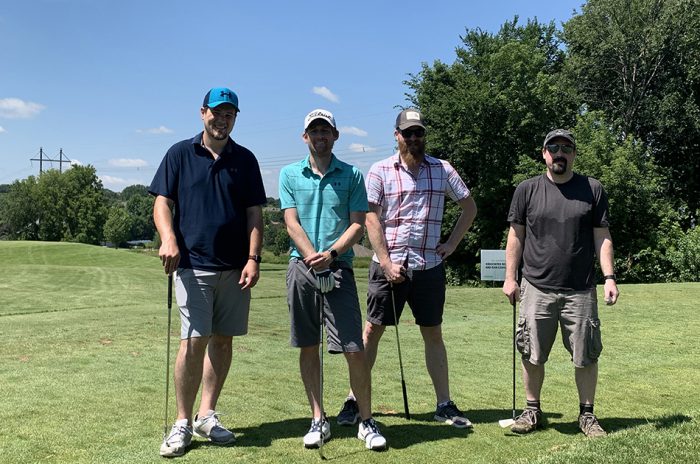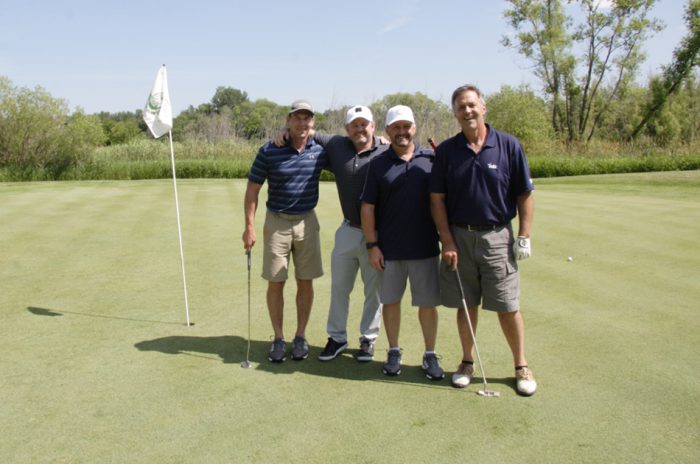 The Volunteers
The annual event could not happen without a team of organizers and supporters. There were plenty of opportunities for volunteers at the registration table and at the challenges, including "Longest Putt" and "Longest Drive." Digi CFO Jamie Loch took a personal interest in encouraging more participation in the "Beat the CEO" challenge and raised an amazing amount for our charitable recipients!