Believe it or not, we are more than half way through the year of 2013.  There are still many exciting Internet of Things events to keep an eye out for as the fall season nears. Here are a few we are looking forward to.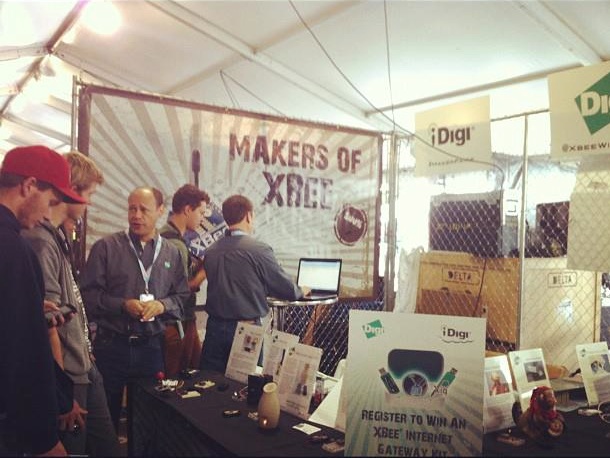 M2M Evolution
August 26-29 in Las Vegas
The event will kick off with the Battle of the Platforms, which will give a glimpse into the variety of platforms within the M2M industry. A number of thought leaders in the industry will be giving talks on how M2M technology is changing businesses. Topics include: Customer service, marketing, industry trends, healthcare, and supply chain management.
Follow on Twitter| @M2MEvolution or #M2MEvolution
Maker Faire
September 21-22 in New York City
Maker Faire is the ideal place to exhibit your projects and connect with other makers.  We always leave this event in awe of what others have created. If you were born with the DIY spirit, this event is for you. We usually do a giveaway too, so make sure to stop by and say hi at the Digi Booth!
Follow on Twitter| @Makerfaire or #Makerfaire
M2M Innovation World Conference
September 24-25
The M2m Innovation World Congress is dedicated to the M2M industry and the multiple verticals it operates in. Conference goers will hear about industry best practices, case studies, and M2M insights. Joel Young, Digi's CTO and Senior VP of Research and Development,  will be speaking.
Follow on Twitter| @M2MIWCongress
Strata Conference
October 28-30 in New York City
Strata Conference is essential for anyone trying to understand big data, data science, and new technology.  The three days consist of a number of influential speakers with information rich presentations. This is a great event to learn and connect with others in the tech. world.
Follow on Twitter| @Strataconf or #Strataconf
Dreamforce
November 18-21 in San Francisco
Dreamforce is the largest cloud computing event of the year. Learn first-hand from business leaders that are changing the way we think about customer service. Speakers include Sales Force CEO Marc Benioff, Yahoo CEO Marrisa Mayer, and many others.
Follow on Twitter| @Dreamforce or #Dreamforce
LeWeb
December 10-12 in Paris
This year marks the 10th anniversary of LeWeb and what better way to celebrate than focus on the next ten years.  LeWeb is a premier event featuring innovative product demonstrations and forward thinking business leaders.  Check out their Youtube channel to see past conferences.
Tags:
conferences
,
Dreamforce
,
Internet of Things
,
LeWeb
,
M2M Evolution
,
maker faire
,
Strata Conference