FELFEL Develops Smart Foodservice Solution
An innovative Swiss company, FELFEL, has changed the way their employees eat at work with access to high-quality food on-demand. FELFEL developed a complete, innovative solution that enables employees to choose from fresh and affordable meal options such as "Pollo alla Siciliana" or "Satay Chicken Noodles" instead of boring or non-nutritious meals. Employees can access these meals by simply scanning their badge to unlock the wooden cased refrigerator, selecting their item to scan, and can their manage account details through a web application.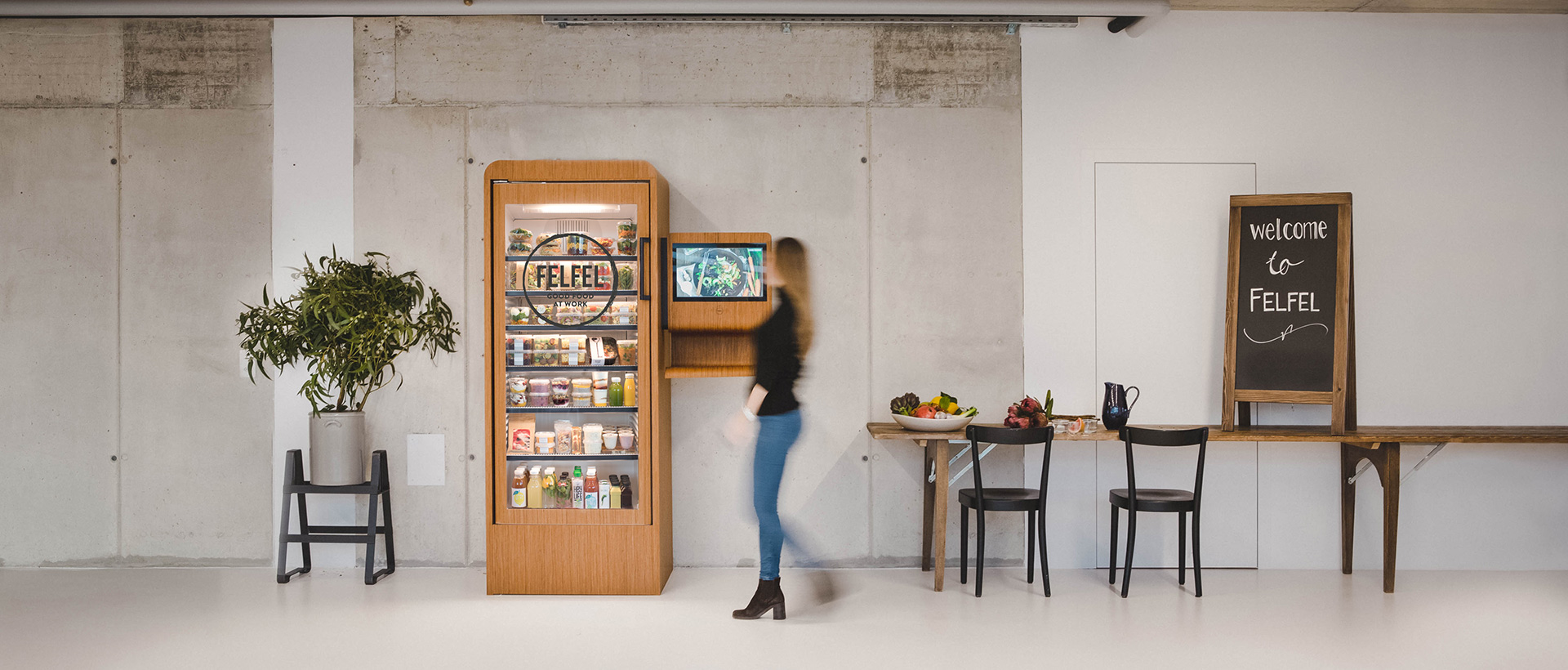 To design its food service solution, they chose the Digi ConnectCore 6 single-board computer to speed time to market by eliminating the traditional risk, effort and complexity of custom board designs without sacrificing flexibility or capabilities. "Many companies in Switzerland are in isolated office parks or remote areas, and the options are limited to vending machines," said Fah Yik Yong, tech developer at FELFEL. "It all starts with great food choices, of course. But we also wanted to create a custom solution that delivers fresh food with a unique user experience."
Using 4G LTE technology, FELFEL can pre-plan inventory using real time data that is sent to a central location at its headquarters. This innovative food service solution has already been installed in over 80 locations across Switzerland and Liechtenstein with plans to continue to expand.
>>Read the full customer success story here.