Get a Sense of IoT Sensing Technologies
Sensor engineers and engineering professionals are gathering this week to learn about sensor technologies and find solutions for tomorrow's toughest monitoring challenges at Sensors Expo 2018. Our Digi team is joining leading experts from the industry to cover the most comprehensive sensor-focused topics and conversations with over 6,400 professionals from more than 40 countries. Our sensor experts will cover the following topics:
Wednesday, June 27 10:30am – 11:00am
Due to the rapid growth and agility of the IoT (Internet of Things), there are many different factors that impact its value that businesses need to understand for successful product and solution development. VP of Business Development at Digi International, Curt Ahart, will join Robbie Paul, Director of IoT Business Development Digi Key, and moderator Steve Brumer of 151 Advisors, on the IoT Ecosystem Theater stage at Sensors18 to cover the following questions and to discuss how enterprises develop successful wireless sensor solutions.
● What are the most common obstacles facing IoT product development?
● Does engineering expertise directly translate into a successful IoT solution?
● What are some different approaches to ingrate wireless sensor IoT solutions?
● How long does it take to design, develop and implement a sensor IoT solution?
● What contributes to an IoT project's success or failure?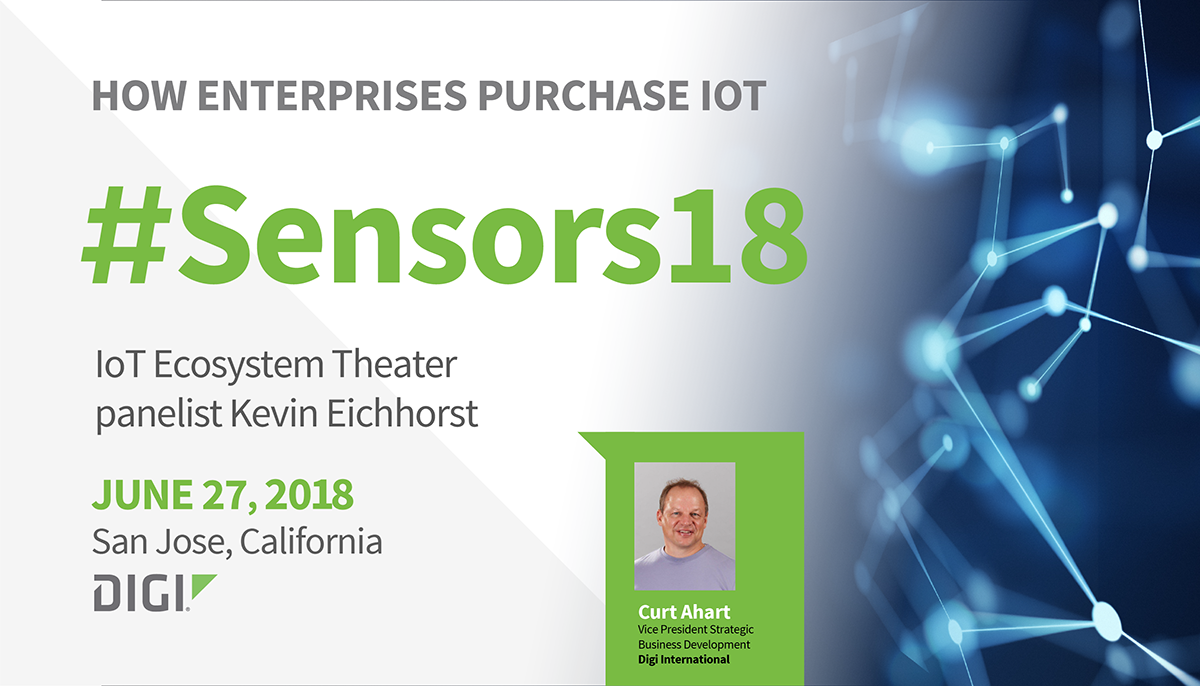 Thursday, June 28 1:30pm – 2:20pm
The Internet of Things (IoT) has revolutionized the ability to comply with manufacturers and customer requirements and certifications by using automated, cloud-based wireless technology to monitor, regulate and report real-time temperature data that ensures consistency, compliance and quality control throughout cold chain systems. Chief Technology Officer Transportation and Logistics at SmartSense by Digi, Colin Warkentin, will cover past and current challenges that manufacturers are facing, share wireless and IoT technology solutions, and provide real-world examples and applications from industries including pharmaceutical, healthcare and transportation.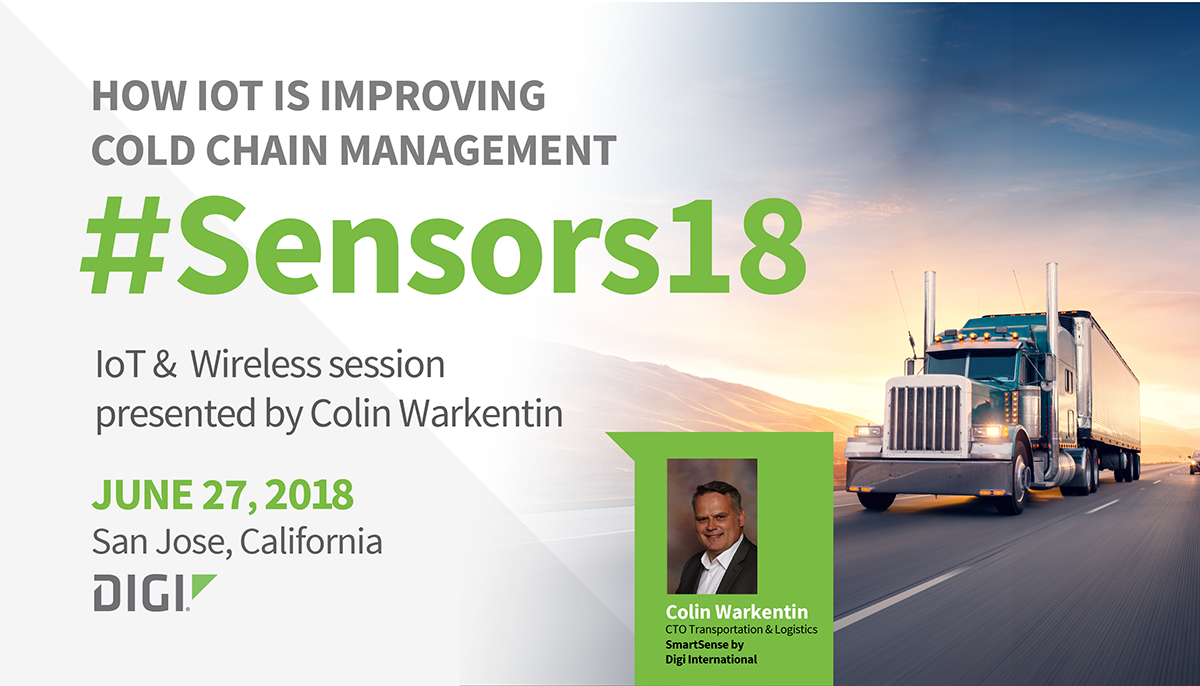 >>Check out these customer success stories for more insight on wireless sensor solutions.