Last week, healthcare and technology innovators from around the United States came together to experience the future of healthcare at the Mill City Innovation & Collaboration Center (ICC), a new space created to showcase technologies, evaluate usability in simulated environments  and conduct community and practice-based research. The "Healthcare Anywhere" event focused on how healthcare providers can use information technologies, mobile applications and the Internet of Things to generate patient data for real-time monitoring creating a completely new patient experience and transforming the way patients and their healthcare providers interact. Real world, commercial-ready applications included a wearable, Internet of Things demonstration by AFrame Digital and Digi International.
AFrame and Digi came together to demo of AFrame's MobileCare™ Monitor system, a wrist watch-like device that wirelessly communicates a user's motion and location data to a cloud-based monitoring and alert system. The system's capabilities include emergency call, impact detection, location tracking, along with activity and vitals tracking and trending. The solution uses Zigbee wireless technology, provided by Digi International, to connect to the network, and Device Cloud by Etherios to give providers an easy to use management portal.
The demonstration was installed in a simulated home environment to show attendees that data collection is a non-intrusive process.  AFrame Digital and Digi also demonstrated a patient app, intelligent mobile alerts and cloud-based care management tools that help seniors and patients stay safe at home, provide real-time feedback about a person's health or well-being or give early warning when a person's health begins to deteriorate.
"The Internet of Things paradigm is really about personalizing experiences," said AFrame Digital's Jill Thorpe, vice president for strategic initiatives. "Patient-generated data will influence healthcare the same way web navigation patterns and search criteria personalize consumer experiences on websites. We help healthcare providers leverage patient-generated data to personalize patient-directed content and enhance patient communication with their health care providers. Over time, combining sensor devices and patient-generated with powerful analytics and machine learning will help care providers get ahead of health problems before they become acute, enable more scalable care delivery models, and ultimately lead to better care and outcomes."
"We believe that technology will reduce unnecessary face-to-face clinic visits, allowing physicians to see more patients and engage with their patients in new ways," said Richard Tanler, Director of Mill City ICC. "Solutions offered by AFrame and Digi International are part of our hyper-connected world, that now includes apps for  managing our health and the health of loved ones."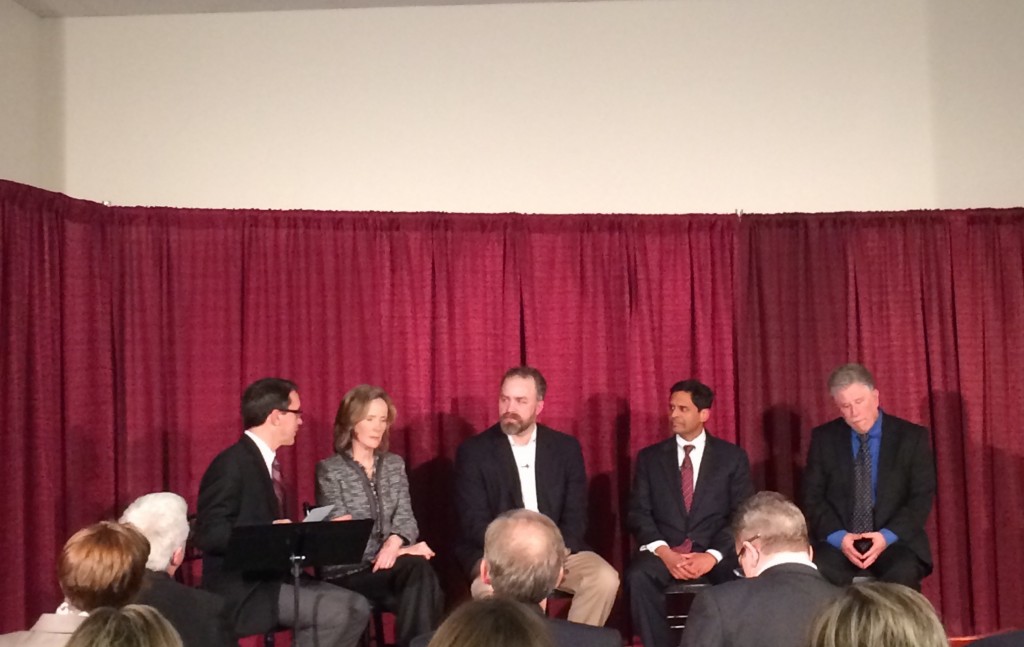 "Digi International's products and services are used by our healthcare customers and OEMs to connect millions of devices in thousands of hospitals. The products and cloud services are being used to bridge the critical gap between healthcare information systems and a broad range of devices," said Steve Popovich, vice president of global accounts, healthcare at Digi International. "We see new opportunities as healthcare devices become more mobile within traditional patient care facilities, for long term chronic illness monitoring and aging in place applications."
In addition to live demos, the ICC hosted a roundtable dedicated to the topic. Panelists included representatives from Intel, Oracle, The Boston Consulting Group, and UnitedHealth Group and leaders from all local health systems represented in the audience.
The discussion included statements such as: 
"Right now, you're collecting a lot of data and over the next few years, you'll continue to share your behavioral footprint," Deneen Vojta, UnitedHealth Group.
"Open data to entrepreneurs so they can create new ideas on new treatment models that will significantly open up new innovation," Reid Oakes, Oracle.
"Reducing face to face visits by 40%. Reducing unnecessary face to face time to reduce scarcity," Anurag Gupta, Boston Consulting Group.
"A visit starts in a different way today and in the future it could be done in a virtual space anytime anywhere at anytime," Mark Blatt, Intel.
This event is the first of many expected at the ICC, and you can learn more about the center and upcoming events at: MillCityICC.org. The panel discussion will also be available. Stay tuned– we'll be sharing it in the next two weeks.
Tags:
AFrame Digital
,
Digi
,
healthcare
,
Internet of Things
,
IoT
,
M2M
,
M2M in healthcare
,
medical
,
technology
,
wearable
,
Zigbee