Impending 2G/3G Shutdowns May Compromise Your Data
With the shutdown of 2G and 3G networks looming ever nearer, many organizations are asking themselves, "How are we ever going to upgrade all of our legacy communications devices in time?" Because, if you don't, your 2G/3G connected assets will cease to communicate with you. And that is a situation no operation can tolerate. When determining the right 4G LTE technology for your business need and applications, it is important to understand what the current or projected use case is and how will it be impacted by the new LTE technology.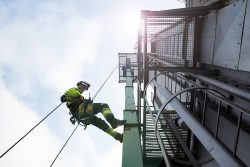 Here are a few key business and technology questions you will want to analyze:
Bandwidth: Do you need data transferred in bursts or as a steady feed over time?
Data Plan: Will you need data in real time, or is a delay going to be tolerable; and which plan is more economical?
Connectivity: Will communications be localized across a plant or campus? Across a city or country?
4G or 5G: What are the pros and cons of 5G? Keep in mind 4G is evolving into 5G over time.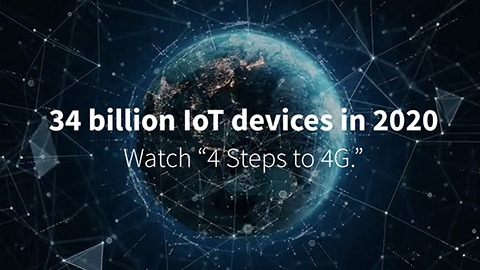 4 Steps to 4G LTE
2G and 3G sun setting is already underway, and 4G LTE is already here. The time to start planning your legacy device migration is now.

To help you prepare for a seamless migration to LTE networks, here are a few questions to start with:
How many 2G and 3G devices are currently active in the field?
What is it going to cost to transition these devices to LTE?
How long will a 2G/3G-to-4G migration take?
What are my application connectivity needs?
Make sure you keep your IoT asset data flowing before your devices on 2G/3G networks get turned down. Fortunately, Digi has a solution with a family of rugged purpose-built routers for any industrial application or demanding environment. Plus, we now have the Digi LTE Migration Services team standing by to help you plan your migration strategy and implement your LTE solution.
With 2G shutdowns already occurring and 3G network shutdowns coming soon, long-term transition plans and migration strategies are vital for network engineers and administrators to capitalize on the advantages of 4G, 5G and LTE. Don't let your industrial IoT assets go silent, turn to Digi for the routers and planning services you need to make your migration to LTE a complete success.