The mbed platform is a popular tool for engineers developing new Internet of Things devices. It is both a platform and operating system for internet-connected devices based on 32-bit ARM Cortex-M microcontrollers. ARM mbed provides rapid development, ease of use, efficiency, security features, and support for a wide range of add-on components including Digi's wireless solutions. Our team of XBee experts has created a special library to easily connect mbed projects using XBee radios.

The new library supports XBee 802.15.4 and XBee Zigbee modules so developers are able to create simple point-to-point projects or complex mesh networks for their devices. On the mbed website you can find detailed instructions on how to implement the library into your mbed device.
We have also included ready to use examples so you can get started quickly. Click here to access the mbed XBee library.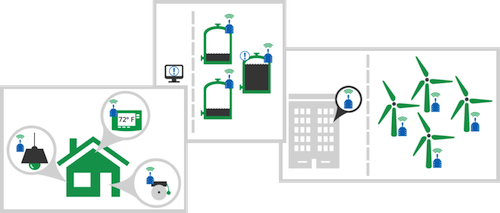 In addition to the mbed library we have two other official software libraries for XBee development:
There are also a slew of third party libraries created by the XBee community:
For for more information on mbed, you can visit their site. Have any questions about the XBee library itself? Just shoot us a message at @XBeeWireless or comment below.
Tags:
Internet of Things
,
IoT
,
Library
,
M2M
,
MBed
,
OEM
,
software
,
xbee
,
Zigbee