When you're at work, how do you typically get in touch with your family if you need to contact them?
You most likely call or send a text message from your cell phone. For the most part, you have your phone on you, and you know they have their phone on them and are accessible.
What if, instead, your family is the Texas State Guard and you're managing a natural disaster? Your soldiers are out in the field providing relief and support–how do you get in touch? How do you keep track of their location? Certainly amidst the noise, weather conditions, working environment, and limited cell coverage there aren't too many options.
Damon Williams has experienced this issue firsthand as a Sergeant for the Texas State Guard.
"For the longest time I wasn't able to monitor where my soldiers actually were. There was no way to know exactly where they were located."
By day, Damon is a senior firmware engineer at Molex. Using his technical background, he set out to solve the issue he faced while serving his community: how can a soldier's location easily be communicated from the field?
Damon entered Molex's Innovation Challenge, an internal competition where employees compete against one another in a bid for the next great Molex innovation.
A typical entrant in the Molex Innovation Challenge creates a presentation and some design mock ups. Having personal stake in the game, Damon turned his idea into a reality. As a long-time maker, Damon knew the XBee product line well and realized the XBee-PRO 900HP would enable him to use mesh networking. He developed a working prototype of 30 personal GPS trackers.
"This is something I believe in. I have soldiers in the field. This is something that we're constantly up against. For example, right now my bags are packed and in my truck. We're on alert because of the flooding in Texas."
An individual carries one of the small trackers. Their exact location can be seen in real time from the command center through video using a Google Maps overlay where pins represent the trackers.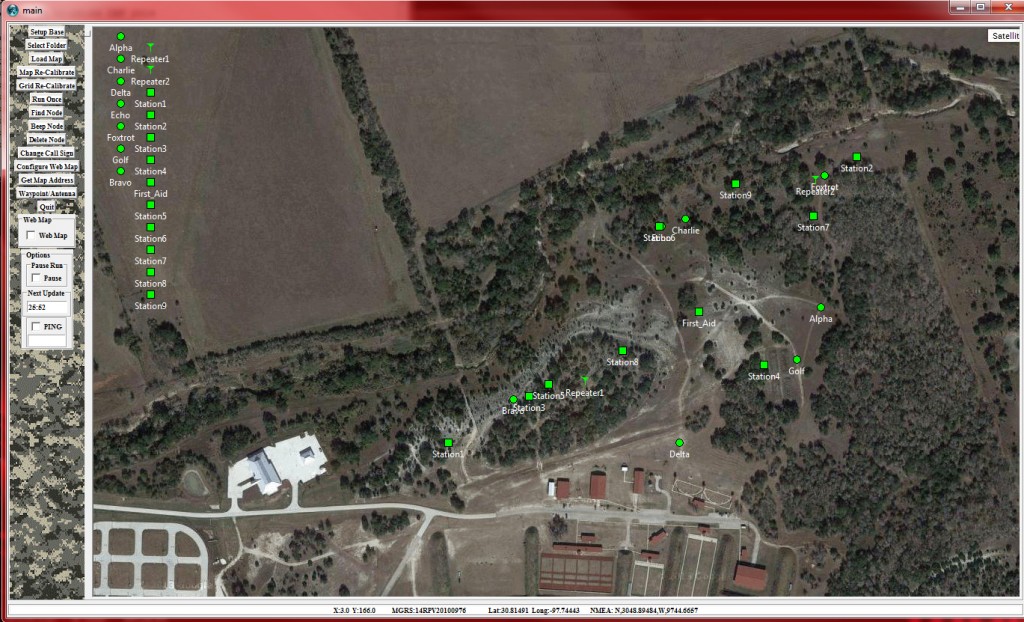 Damon says that this system wouldn't be possible without the XBee-PRO 900HP. "In addition to using mesh networking for reliability, I went with the 900 for the range. Our packet sizes are very small, so we have real quick blips for data transmission."
The XBee-PRO 900HP allowed for:
Mesh networking instead of cellular
Ease of integration
Ability for the system to go into sleep mode to conserve power
Small packet delivery
Accelerated system design speed
Integration of all of the modules together

Maestro GPS module
Bluetooth transceiver
Microchip controller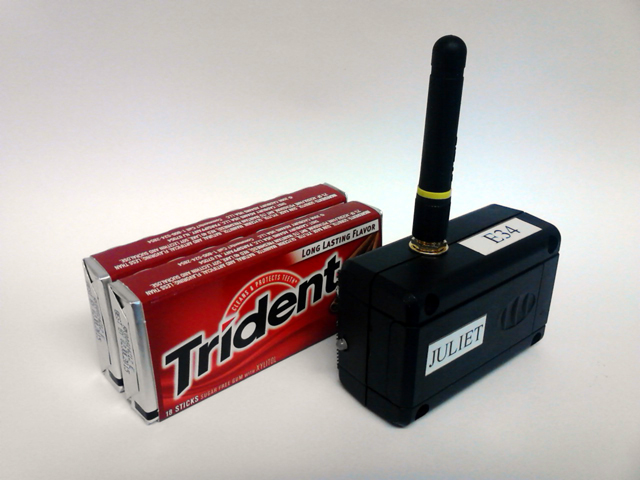 Powered by two AAA batteries, the trackers can run for four days (96 hours) with updates every 90 seconds–or for up to two weeks with hourly updates. The trackers are as small as a couple packs of gum.
Although the prototype didn't take first place in the Innovation Challenge, Damon has implemented the system for his own team and others. He has personally funded and built 130 trackers that are out in the world today. The trackers are used by The National Guard and search and rescue teams including the City of Austin.
"Anytime someone goes down range they have a tracker on. I have a laptop that hooks up to a panel of video screens, and I have a satellite image. There's a dot and name for every soldier. Commanders love it because they always know where their soldiers are," Damon explained. "We had a soldier injure himself at night last year, because we knew where he was we could get help in a few minutes versus searching for hours."
The system also works great for volunteers and first responders. He hopes it will catch on in other applications like firefighting, search and rescue and wide area damage assessment.
Koch Industries now Molex's parent company, has also expressed interest in funding the project under its innovation division.
Today, with help from the XBee-PRO 900HP, Damon always has eyes on his family. He hopes that others will be able to do the same. For a complete look at the system check out the website: pointsgps.com.
This isn't the first time the XBee has been used to save lives. Draganfly, a drone used by public safety agencies, selected the XBee-PRO 900HP too. After K-9 units were unable to locate a family lost in the woods while hiking, an infrared-equipped Draganflyer X4-ES unit was sent out to locate the family. Five units were purchased by the Royal Canadian Mounted Police in Nova Scotia and now respond to emergency response calls, crime investigations, traffic scene reconstruction and search and rescue operations. Draganfly is the first recorded civilian small Unmanned Aerial System (sUAS) to be credited with saving a life.
Tags:
Digi XBee-PRO 900HP
,
GPS
,
maker
,
mesh networking
,
OEM
,
Prototype
,
system design
,
xbee