Last year we shared how Digi helped NASA's Robonaut go wireless. Since then, NASA's robot has undergone a series of upgrades. Just last month, SpaceX delivered legs that will be mounted to the Robonaut, so that it can move around the station, making it even more valuable to the ISS crew. There are even new products being spun off from the original design like the Robo-Glove. Here are a few Robonaut-related articles that have been published recently to get you up to speed on the ISS's newest crew member.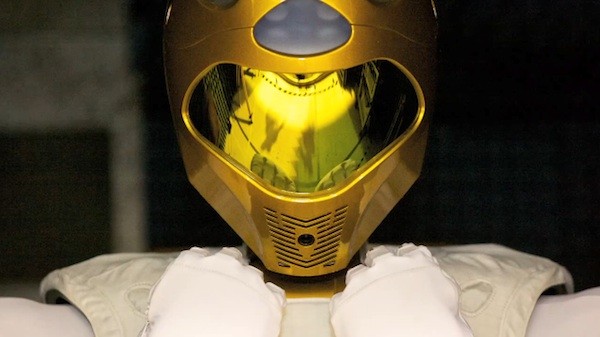 NASA Upgrades Humanoid Robot in Space | Computer World
"The 300-pound humanoid robot working on the International Space Station is in the midst of getting a series of upgrades, including new processors and software, in preparation of having a pair of legs attached to it."
NASA's Robo-Glove Up for License for Iron Man and You | Slash Gear
"The glove is made to amplify the abilities of the wearer, not entirely unlike that of the glove of Iron Man in the Marvel Comics universe. This glove allows its user to blast through tasks that require high hand strength – grasping and repetitive tasks especially."
Robonaut Upgrades, Spacewalk Preps & Cargo Ops for Station Crew | Product Design and Development
"For the next phase of testing, Robonaut will be outfitted with a pair of climbing legs to enable it to move around the station. These legs, which are equipped with end effectors to allow them to grip handrails and sockets, were delivered to the station during the SpaceX-3 cargo mission in April."
Google Tech to Bring 3D Mapping Smarts to NASA's Space Station Robots | Computer World
"Google said Thursday that its Project Tango team is collaborating with scientists at NASA's Ames Research Center to integrate the company's new 3D technology into a robotic platform that will work inside the space station. The integrated technology has been dubbed SPHERES, which stands for Synchronized Position Hold, Engage, Reorient, Experimental Satellites."
Have you found an interesting article about the Robonaut? Share it with us on Twitter at @digidotcom using the hashtag #Robonaut. You can also learn more about how Digi enabled Wi-Fi communication in our NASA customer story, here.
Tags:
ConnectCore
,
Digi
,
NASA
,
R2
,
Robonaut
,
Space
,
wireless