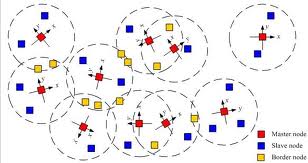 SourceTech411 published a great post on wireless sensor networks for industrial automation. Digi has created many end-to-end solutions for the industries SourceTech mentions below. These solutions have saved time and money by creating operational efficiencies and, in many cases, the solutions create new revenue streams all together. SourceTech's post is a great overview or introduction to the industrial internet.
Wireless Sensor Networks (WSN) for industrial automation and applications are becoming more prevalent in most industrial industry segments.

Mature industries such as Refineries (Oil and Gas), Water (Waste Treatment and Delivery) and Energy (Electrical Generation, Natural Gas Distribution) have migrated from wired to wireless sensor networks over the past decades to take advantage of the cost benefits and infrastructure advancements. New industries in Healthcare, Hospitals and Green Energy are implementing wireless sensor networks and arrays in novel applications.

Digi International is unique in the list above in that they provide a complete end-to-end solution which includes the nodes, wireless transceivers, routers and gateways, and a cloud service to monitor the wireless sensor network. They can also incorporate sensors and nodes from other vendors to create a completely inter-operable system.
Tags:
industrial applications
,
Industrial Internet
,
Internet of Things
,
M2M
,
wireless sensor network