Spreading Cheer with the Internet of Things, CheerLights
The holidays may have ended, but we wanted to continue spreading cheer by sharing the CheerLights project. This social experiment allows people's lights all across the globe to synchronize through social networking trends.
"It's a way to connect physical things with social networking experiences. We are all connected." -CheerLights
This CheerLights video will give you a quick intro to the project.
One participant, Noel Portugal, joined the social experiment and created a wireless version of CheerLights using an ioBridge module, an Arduino and XBee radios from Digi. He used the project's API powered by ThingSpeak and created a wireless setup.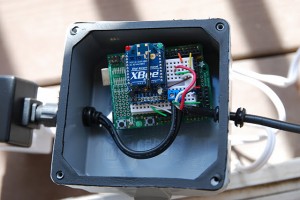 When anyone tweeted @cheerlights or #cheerlights along with a color, his house lights changed to that color.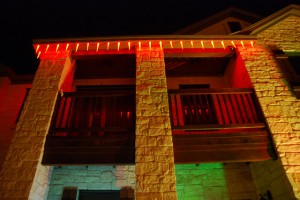 "I'm an avid fan of all things connected to the Internet [the Internet of Things] and love hacking and tinkering away in my free time. It was amazing to know that the color of my Christmas lights was dictated by the Twitter community" said Noel.
To see other CheerLights participants and information visit the CheerLights site. Also see Noel's full post on his contribution to CheerLights, learn how to make a CheerLights controller with Arduino and Digi ConnectPort X2, connect with Noel on Twitter, and follow CheerLights on Twitter.
What physical object(s) would you like to control via Twitter? Tell us in the comments below.