As the cost of energy rises and environmental concerns move us toward new sources of energy, how do we ensure we make the most out of every watt? There are a number of companies and organizations emerging to address this truly global issue.
University of Sydney Indoor Environmental Quality (IEQ) researchers Tom and Alex Parkinson, built SAMBA to help solve the balancing act between comfort and reducing energy consumption. SAMBA is a platform comprised of remote sensors deployed throughout commercial office environments and a web interface for data visualization. The system collects data points — enabling building managers to improve IEQ and save costs.
The platform is made possible by wireless technologies like Zigbee mesh networking and cellular data communications. Additionally, recent advancements in sensor technology have made it possible to create sensor nodes capable of measuring a variety of parameters, while maintaining a small form factor and remaining affordable.
[meteor_slideshow slideshow="samba"]
How SAMBA Works
Within each node you'll find sensors to monitor thermal comfort, acoustics, lighting, and indoor air quality. Processing at each node is handled by an ATmega328 chip running an Arduino sketch. A cool feature of the node is a flash memory chip. This helps prevent any data loss in case there's a network failure by allowing data to be stored locally. Once the data is collected it hops from XBee to XBee until it reaches the central hub. Data is sent from each node at an interval of once every 5 minutes.
The central hub/cellular gateway is currently a Raspberry Pi with a cellular module. The gateway does some minor processing before sending data over the cellular network to SAMBA's server. Due to the mesh networking capabilities of the sensor nodes, it is possible to just have one central hub per building. This makes the solution extremely cost efficient. As the team works to take this to production and scale their operation, they're evaluating replacing the Raspberry Pi with the XBee Gateway.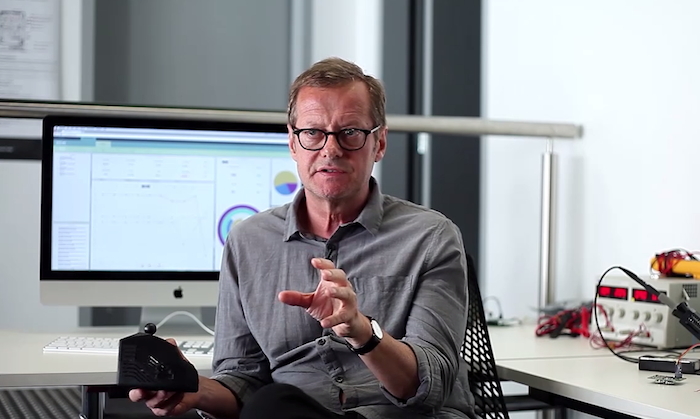 Click to Watch Video 
Why Zigbee
The development team chose to use Zigbee for a multiple reasons. For one, the mesh networking capability makes the deployment of nodes more flexible and, in many cases, only one central hub is needed per building. Another factor was the development tools at their disposal like the open source Arduino library for the XBee Zigbee Radios. You can access that library here. This library helped them to cut down development time significantly.
The SAMBA crew is already getting some nice recognition throughout Australia. Just last week, Green Cities included them on their list of Weapons of Mass Creation! To learn more about the University of Sydney's Indoor Air Quality Lab, click here visit their site.