It's been a busy year for the Internet of Things. Everyday we see more people covering how the IoT is changing our lives and our businesses. As we look back on what has been an exciting year, here are some of our most read posts from the Digi Blog and a few other articles we think are highlights.
Sensors and Cloud Connection Enable Self-Sustaining Garden
This summer, we created a video that takes you on a tour through the Digi garden. Learn a bit about what technologies we have implemented and what vegetables we have growing during the summer months. Read more…
Digi Deploys 500-Node Internet of Things Network for the Data Sensing Lab at Google I/O
In collaboration with the Data Sensing Lab team, Digi helped deploy the massive sensing network at Google I/O. Throughout the conference over 500 sensors were continuously gathering data and being collected by Device Cloud. A number of parameters were montiored such as foot traffic, noise level, and air quality to name a few.
Read more…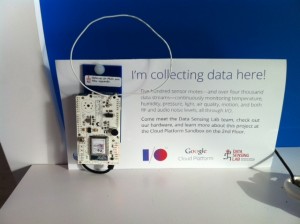 An Idea Worth Spreading: Internet of Things TED Talks
We've compiled all of the IoT-related TED Talks in this blog post. Hear from a number of thought leaders in the industry and learn where they see the IoT in the future. Speakers include Arduino creator, Massimo Banzi, and other leading engineers in the field.
Read more…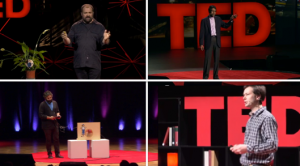 Makezine's Urban Sensor Hack
Makezine put together a seven part series based on hacking sensors and creating your own IoT implementations at home. Each installment of the educational series focused on a different aspect of hacking IoT hardware. The series culminated in a sharing of projects from participating teams over Google Hangouts. These videos are a great resource for both new and experienced developers.
Read more…
The Economist's Comprehensive Internet of Things Study
The Internet of Things business index: A quiet revolution gathers pace is an Economist Intelligence Unit report, sponsored by ARM. It is intended to gauge the current and future use of the Internet of Things by the global business community. 
Read more…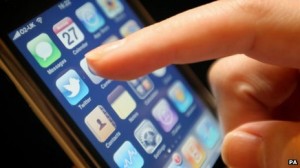 The Wireless Connections that may Transform our Lives
The number of internet-enabled devices is accelerating with the ubiquity of mobile phones and ease of connecting devices. This BBC article looks at how wireless connections are being used to improve every aspect of our lives. 
Read more…
These are just a few highlights from what has been busy 2013 for us at Digi. Let us know what your favorite stories are from this year in the Internet of Things. You can share with us either in the comments or @digidotcom. Here's to an exciting 2014!