The Internet of Things is developing and buzzing all around us. Throughout the week we come across innovative projects, brilliant articles and posts that support and feature the innovators and companies that make our business possible. Here's our list of favorites from this week's journey on the Web.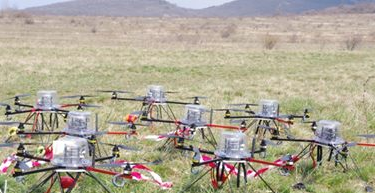 Defining and Sculpting Interactions Between Man and Technology | O'Reilly Radar
Hungarian Eggheads Unleash Not-At-All-Scary Drone Swarm | The Register
What Exactly is the Internet of Things? | Postscapes
After Four Decades As The 'Next Big Thing', The Smart Home Finally Arrives | Forbes
Social Media Stats from Mobile World Congress 2014 | The Drum
Please tell us in the comments below or Tweet us, @DigiDotCom– we would love to share your findings too. You can also follow all of the commentary and discussion with the hashtag #FridayFavorites.