Every day Digi works with customers around the world to deploy connected solutions that businesses rely on. From the ability to monitor device health to using data to make more informed decisions-connected devices are modernizing business operations. Here are a few of the many companies we are proud to work with.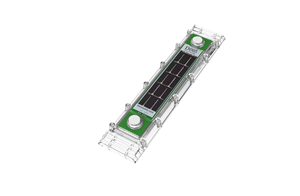 PowerOwners | Solar Energy

How do solar energy providers  measure the effectiveness of their solar panel deployments? You'll probably get a wide variety of answers depending on who you ask. PowerOwners saw this inconsistency in the solar industry as an opportunity to create a standard benchmark to measure the performance of solar assets.
The centerpiece of the system is the Deno Smart Sensor. The sensor measures sunlight and temperature to simulate an energy benchmark. It's placed alongside solar panels, the Deno Smart Sensor is pictured to the right. Data is transmitted wirelessly by a Digi XBee PRO 900HP and collected within Digi Device Cloud. This service replaces the commonly used weather stations, which were difficult to deploy and provided inconsistent data. Read the full story here.
Powermat | Wireless Charging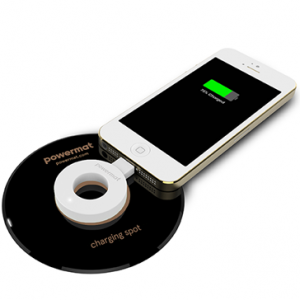 There are few things more frustrating than a dead phone battery. Almost everyone relies on their smartphone to get through the day-whether it's for business or entertainment.
Powermat developed a creative solution that involves wireless charging and Zigbee technology. Their mission? Ensure that smartphone users never have to worry about where keeping their device charged. It's easy to use, requires no cables or outlets, and gives businesses a service to offer to their customers. Powermat is able to manage their global deployment of charging stations via the cloud since each charging network is IP-enabled with an XBee Gateway.
The Powermat stations can be found at large retail chains like Starbucks, a select number of universities, and airport terminals. Users can install the Powermat app on their phone so they can locate the most convenient location for their next charge. Learn more about the Powermat service here.
MicroPower Technologies | Remote Video Security Systems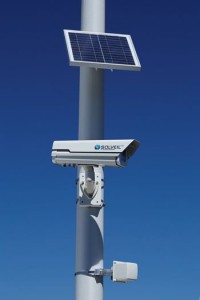 Utility providers often have assets widely distributed across remote areas. Ensuring security of substations or monitoring weather conditions can be a costly endeavor. And, when millions rely on your company for power, an outage can have large consequences. MicroPower works with utilities to create an easy to install solution that gives energy providers the ability to ensure their customers have reliable power. A means to remotely monitor their sites also allows for faster troubleshooting and fewer unnecessary maintenance visits.
MicroPower Technologies' solar powered video system is made possible by the Digi TransPort WR21. The wireless cellular router is easy to install and provides the connection needed to stream video to a central database that can be accessed by network operators. Click here to read more about this solution.
Read more about how Digi customers are inventing new business models and changing their respective industries, visit our customer success page.