The 2019 Digi Global IoT Conference: Event Highlights
There are times when an event is just an event. And there are times when an event is an experience. The 2019 Digi Global IoT Conference was an experience.
With 400 customers, partners and Digi employees gathered from points across the globe to share their knowledge and experience, and learn from others, this year's IoT conference transcended our hopes and dreams. Take a spin through the event, which began with a Grand Opening reception at the new Digi International headquarters in Hopkins, Minnesota, continued with our full day of keynote presentations and breakout sessions at the InterContinental hotel in Minneapolis, and wrapped with a gala dinner, entertainment, and an amazing after party.
Welcome Reception – Digi International Headquarters
On Tuesday, June 4, Digi employees welcomed conference attendees to Digi International headquarters.
Visitors entered on the 7th floor of the building, where they met Angie, our virtual, interactive greeter. They could then tour both floors Digi occupies at Excelsior Crossings, visit our labs and other points of interest including our Innovation Wall and highlighted customer logos, and join the festivities.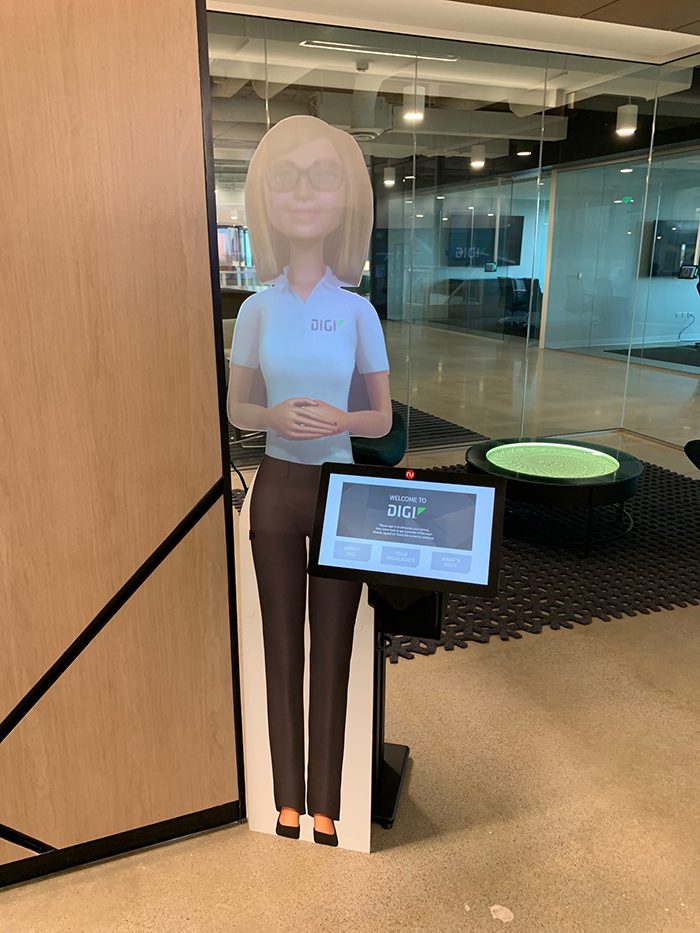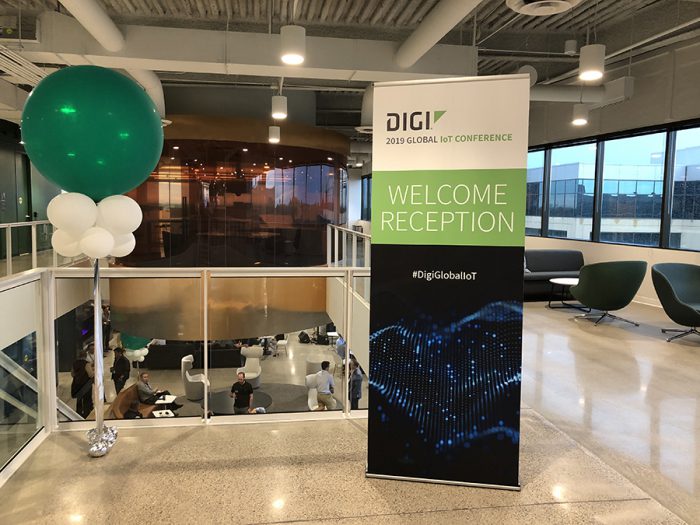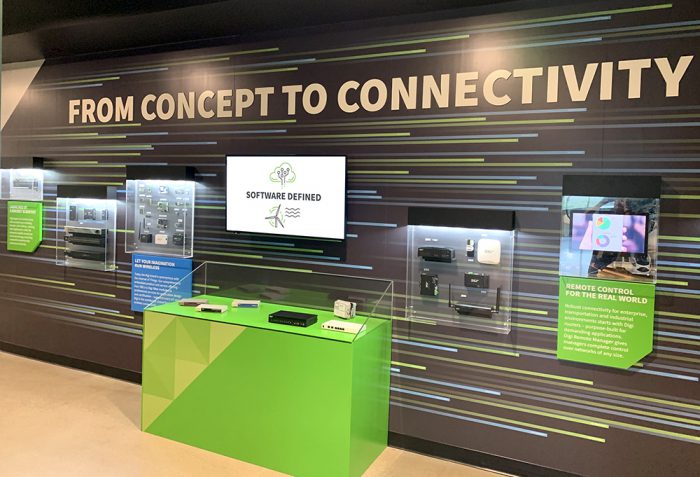 The Innovation Wall shares some of Digi's history, from its humble beginnings in a machine shop in 1985 to the hundreds of IoT products, services and solutions Digi offers today. Note that the green and blue strips on the wall list Digi patents.
Soon the reception was in full swing, with live entertainment and refreshments, including a giant charcuterie board.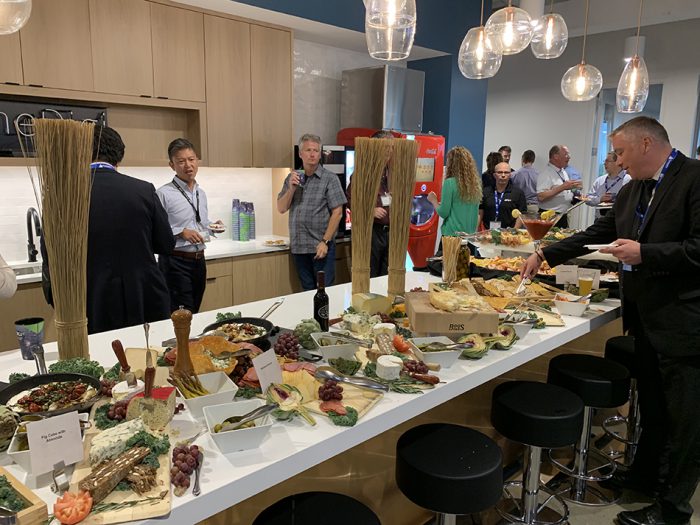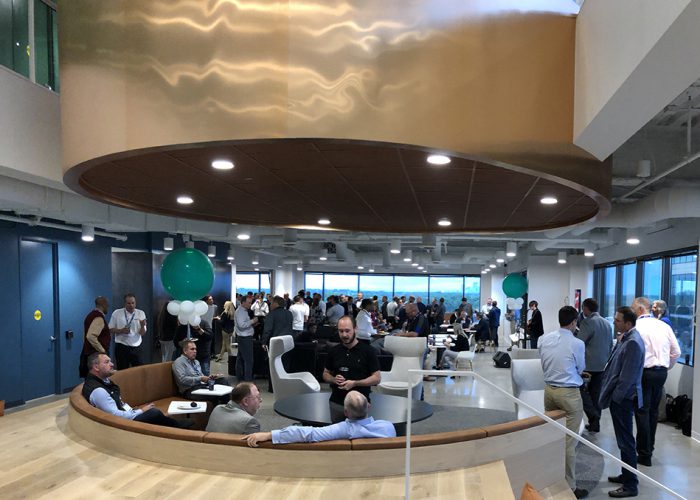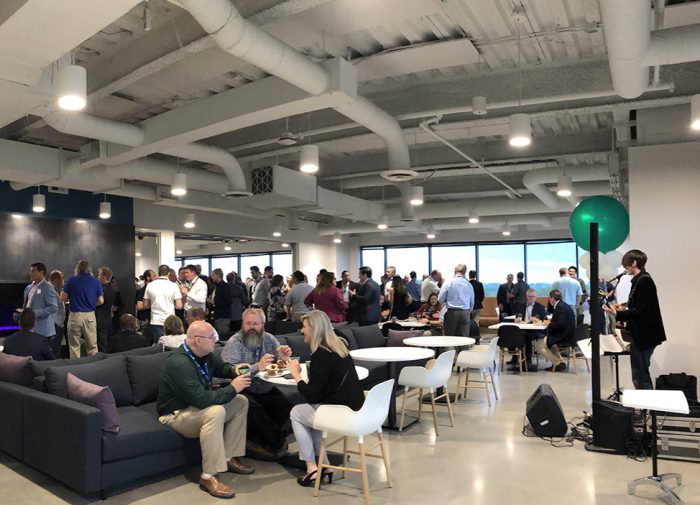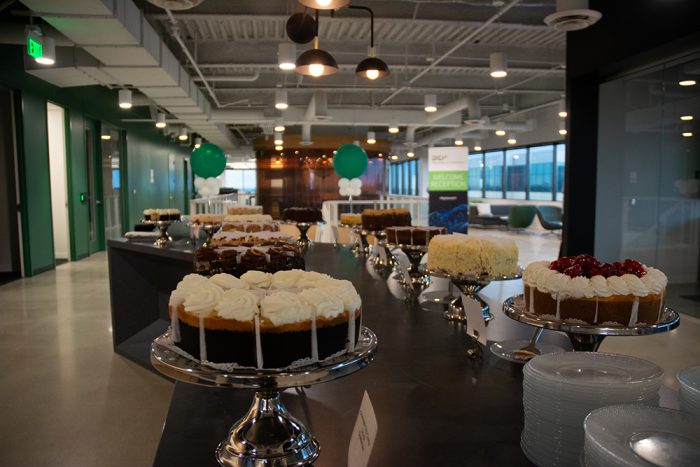 The Digi Global IoT Conference – Opening and Keynotes
The 2019 Digi Global IoT Conference took place at the InterContinental Hotel, a stunning venue that overlooks the Minneapolis St. Paul International Airport.
Festivities began early with breakfast and check-in on Wednesday, June 5. Digi staff was on hand to welcome guests and hand out totes with special event give-aways.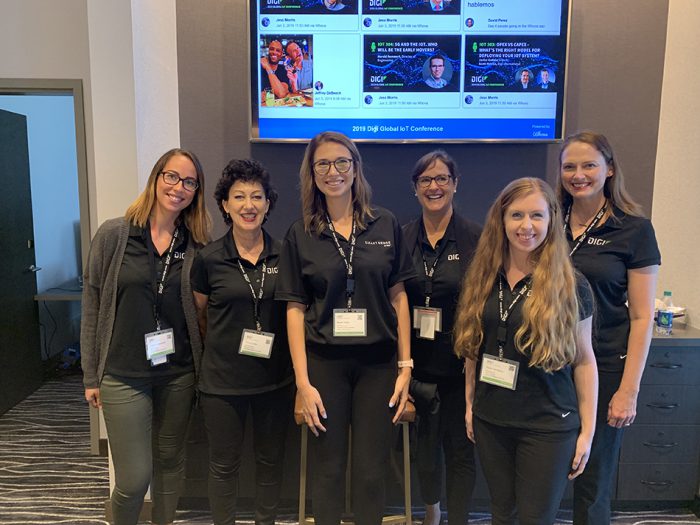 Opening keynote presentations included warm welcomes from Ron Konezny, Digi President and CEO, as well as Mike Ueland, President of Digi's Products and Services division, and Kevin Riley, President of the Smart Sense by Digi division. These opening remarks provided visitors with insights into the company's initiatives, exciting growth and new product developments, and also laid the groundwork for the learning and engagement opportunities throughout the conference.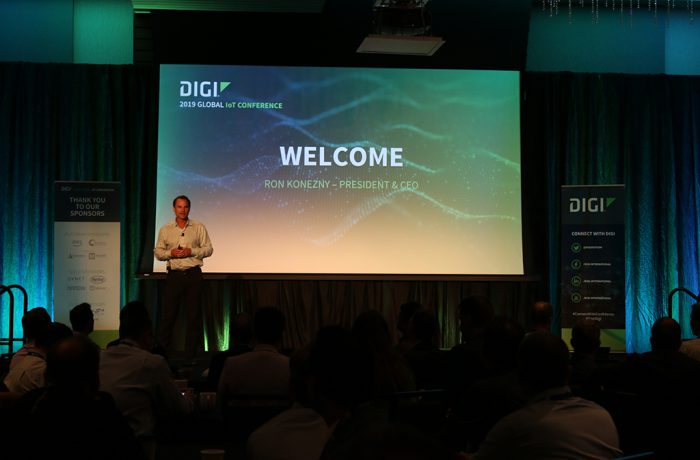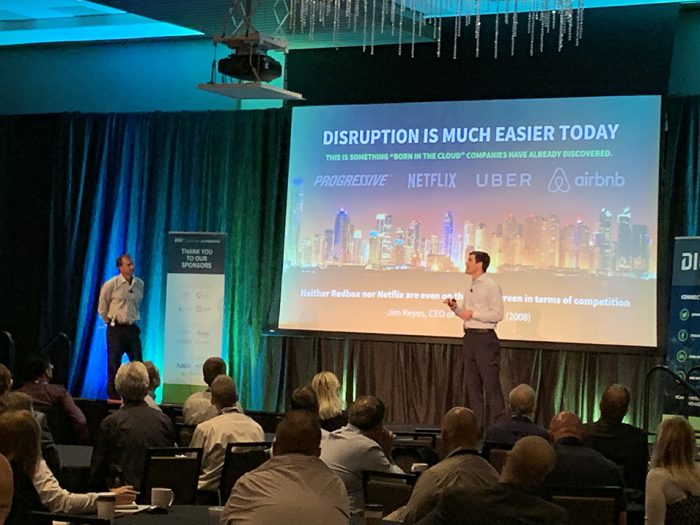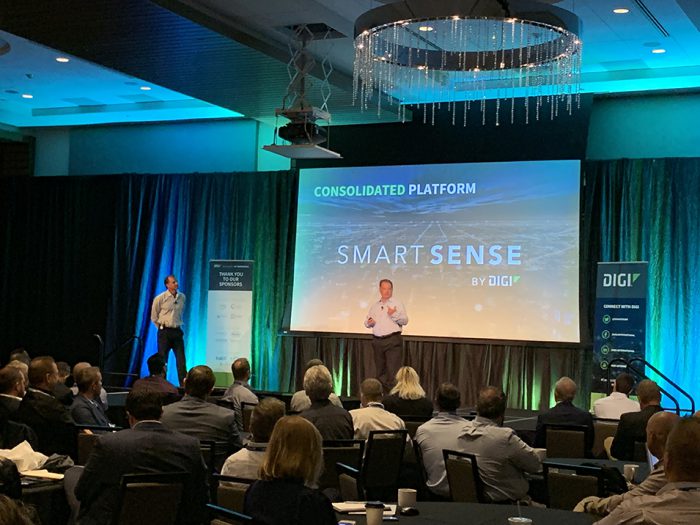 Dr. Ajay Agrawal
Next, it was time for our esteemed keynote guest, Dr. Ajay Agrawal. Dr. Agrawal is an economist, co-author of Prediction Machines: The Simple Economics of Artificial Intelligence, founder of the Creative Destruction Lab, and Professor at the Rotman School of Management in Toronto.
He delivered a riveting talk on the myths and startling capabilities of artificial intelligence. After the talk, the Digi team offered some free copies of Dr. Agrawal's book, and they were gone in mere minutes.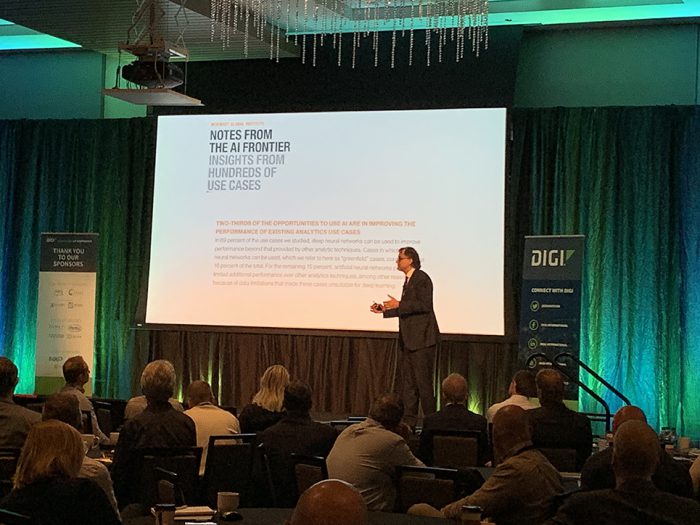 Afternoon Breakout Sessions

Three tracks were offered in the afternoon segment, with presentations from Digi leaders, customers, and partners:
Business Transformation
Deployment at Scale
Value from Data
Business Transformation topics provided insights into the models enterprises can utilize in deploying IoT, as well as innovations and developments such as 5G that will transform IoT as we know it, and a discussion of how paper-based workflows cost companies dearly in efficiency, accuracy and the bottom line.
Deployment at Scale presentations focused on how to grow and manage IoT deployments, address IoT network security, and efficiently update large numbers of devices, as well as the lessons learned from extremely large IoT deployments.
Value from Data talks were devoted to data-driven insights, from the benefits of automating the capture of conditional data to methods of implementing machine learning and analytics strategies, and the key system components and tools for success.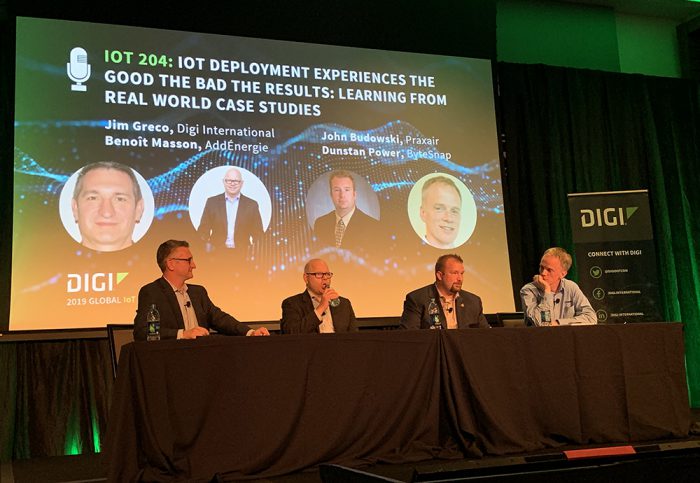 The IoT Zone
Throughout the open times, breaks and meals, attendees were able to visit demos by Digi developers, customers, partners and sponsors and learn about a wide range of approaches to IoT development and deployment.
See the photo montage below for a sampling of the booths and spaces that made up the IoT Zone, which was highly expanded over last year's conference.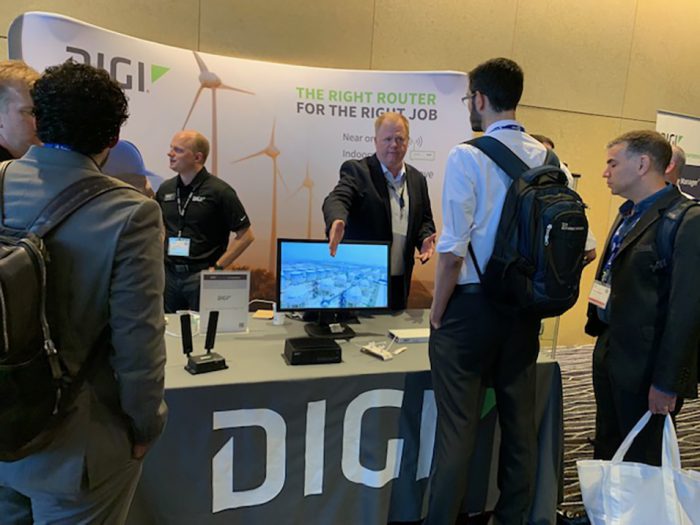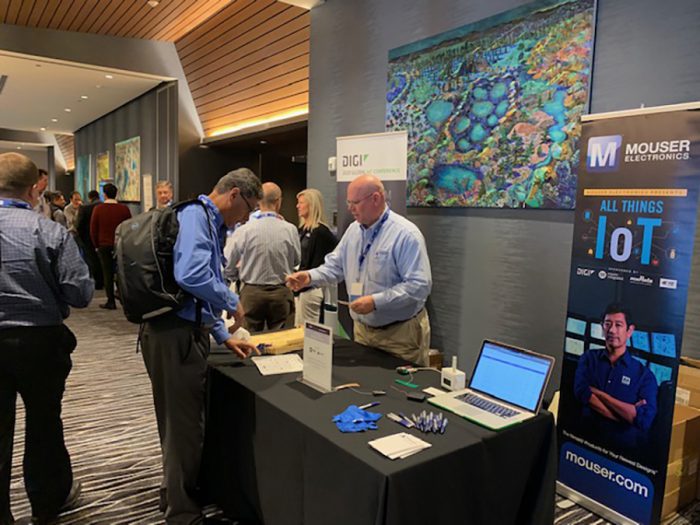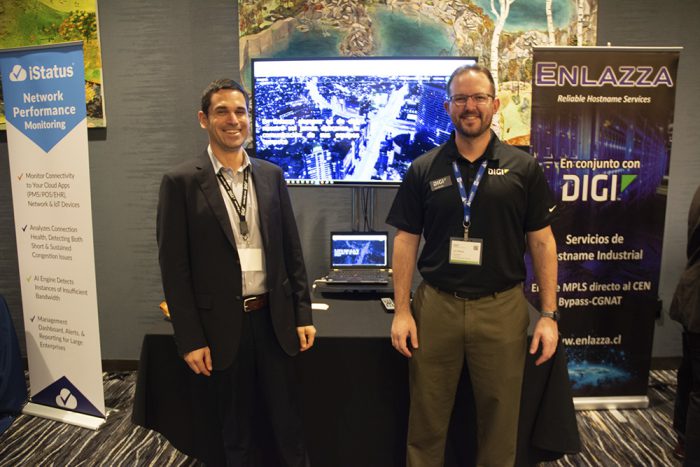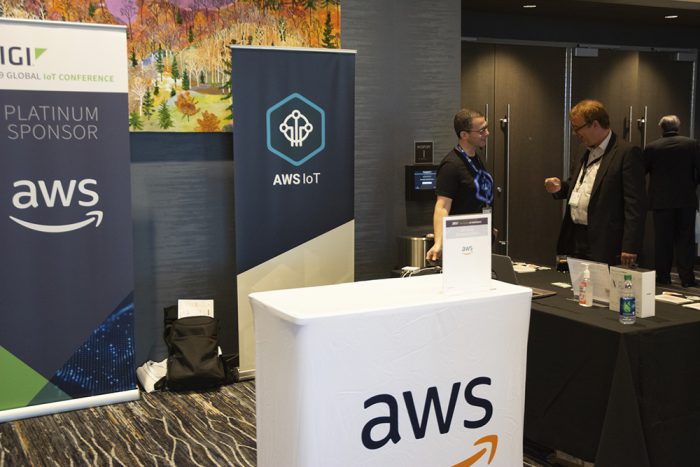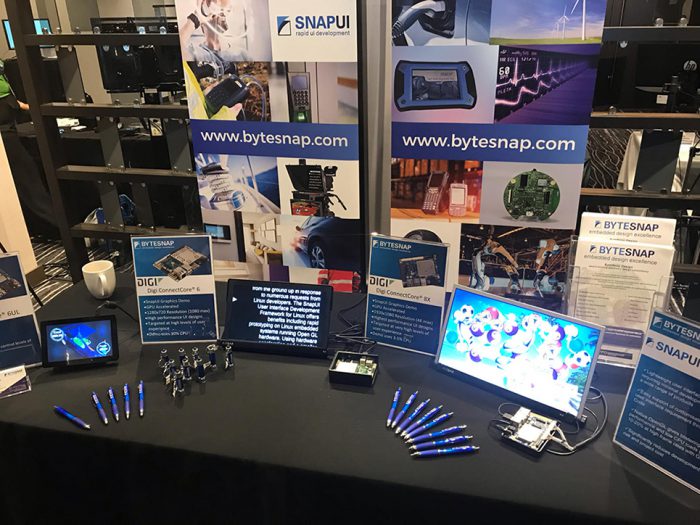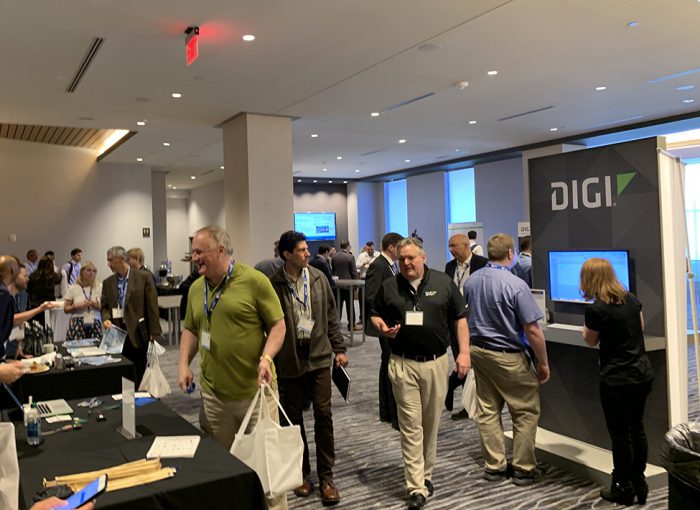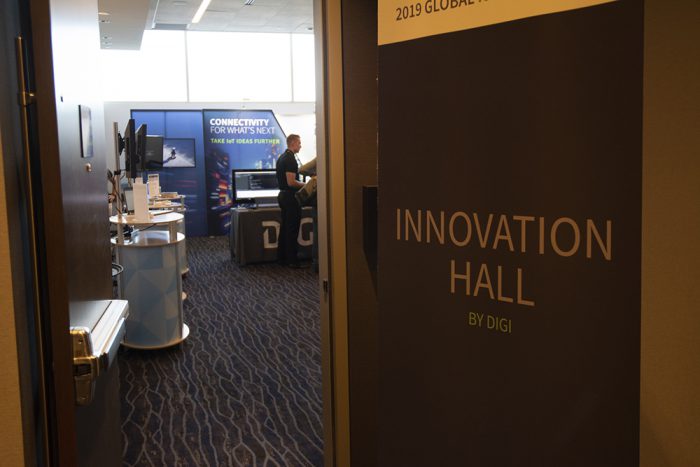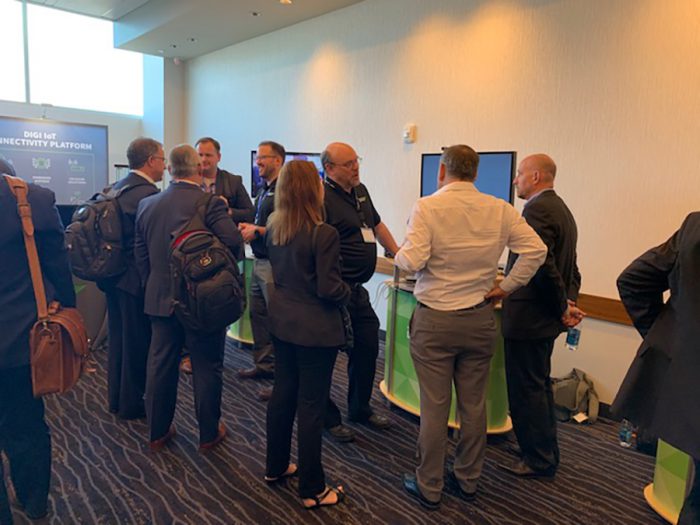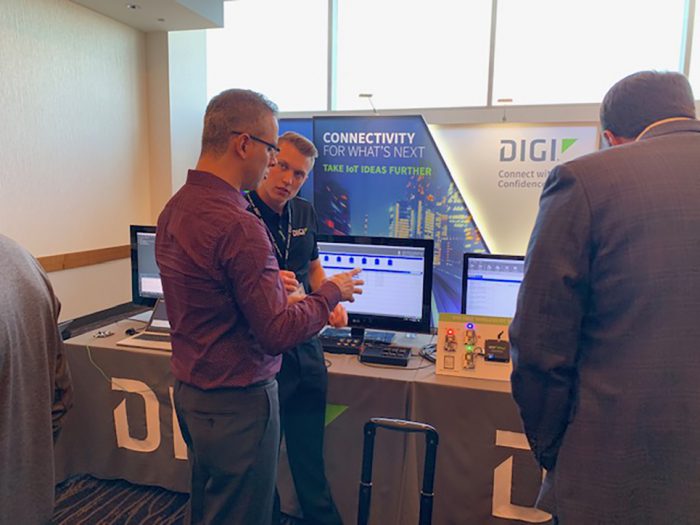 Wrapping up with Fun
After the many program sessions, conversations, and  exchange of ideas and thought leadership, it was time for more socializing, entertainment and refreshments. We closed the evening with a cocktail hour, a gala dinner, and entertainment provided by a classical guitarist and highly entertaining "dueling pianos," followed by an after party at the hotel's Altitude Bar which overlooks the MSP runways.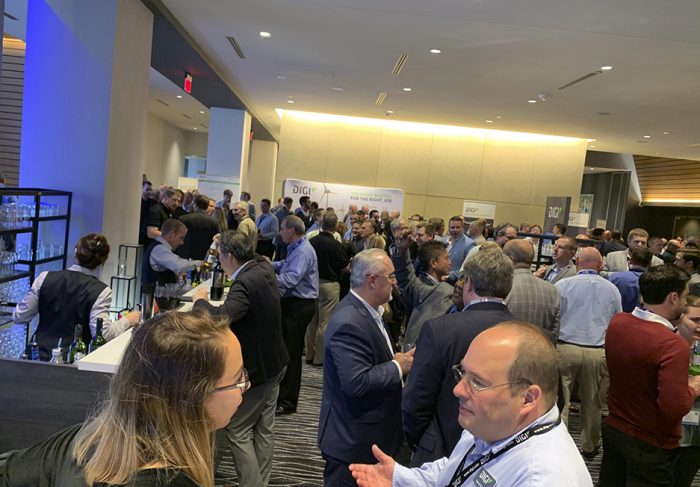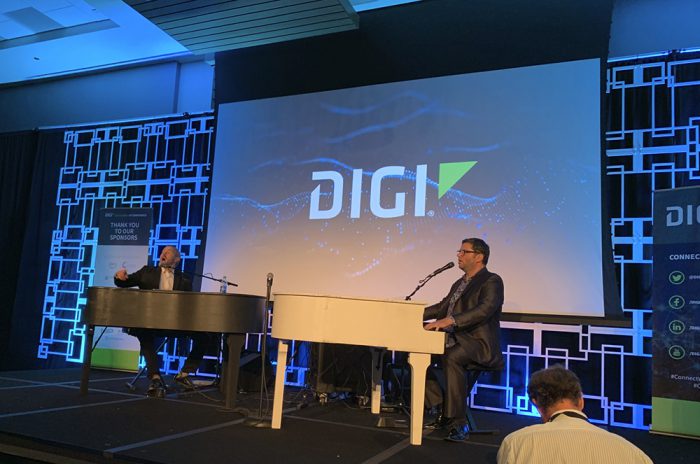 The Dueling Pianos ensemble doubled as comedians, and played a broad set of popular songs, from Journey to Billy Joel. They accepted requests and managed to play every one to the delight of the audience!
Thank You to Our Presenters and Sponsors
This event would not have been possible without the efforts of many individuals. We extend a heartfelt Thank You to all who participated in the 2019 Digi Global IoT Conference, including a special thank you to our customers and partners who presented at the conference:
Josh Tate, Senior Manager – Operations and Store Support at Racetrac
Scott Branum, Senior Manager of Digital Solutions at Evoqua Water Technologies
Lincoln Blaire, IT Project Manager, Schnucks
Summer Kerley, VP of Clinical Services and Business Development at Rite Aid
Greg Lytle, VP of Engineering at Au-zone Technologies, Inc.
Javier Gadala, Regional Sales Manager, Hitachi Capital America
Benoit Masson, VP of Operations, AddEnergie
Dunstan Power, Director, ByteSnap Design
John Budowski, Senior Operations Manager, Linde
Michael Knight, President, TTI Semiconductor Group, Symmetry Electronics

We would also like to extend a special thanks to all of our event sponsors.
Platinum Sponsors:
Amazon Web Services
SYNNEX Corporation
Mouser Electronics
Symmetry Electronics
TTI Family of Companies
Gold Sponsors:
Arrow
Avnet
Digi-Key
Tessco
Silver Sponsors:
As the sun sets on the 2019 Digi Global IoT Conference, we are gathering our video footage and some of the best content and take-aways to share with our broader audience, and of course we are also looking to the horizon to begin planning our next customer event. Stay in touch!