Traffic Flows Better with Digi TransPort® WR31
In a recent article for Network World, Deepak Puri nicely summarizes how the Internet of Things is improving the flow of traffic in smart cities. He references data from the Economist that sitting in traffic costs Americans $1700 per year in lost productivity and gas while our cars idle on the freeway (not to mention the stress and anxiety!).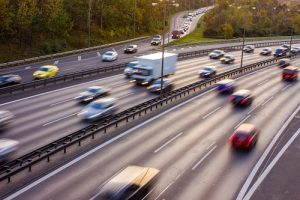 But smart cities are reducing those costs by connecting sensors such as inductive loops buried in the roadway, traffic cameras, and dynamic messages boards, smart cities around the world are improving the flow of traffic.
What's more, smart cities can take advantage of these connected assets, and improve security and be more efficient in dispatching highway patrol or a service truck for a stalled vehicle. With high-bandwidth 4G LTE connections, Digi TransPort WR31 is helping smart cities around the globe connect their critical infrastructure in ways that improve services that ultimately makes our commute to work in the morning a little less stressful.