Digi Wireless Design Services & XBee Help Turn Soccer into a Smart Sport
It's the final minute of a soccer match and the score is tied. Your team has the ball and the choice to play it safe or make a strategic charge to win the game here and now.
What do you do?
Seattle Sport Sciences, Inc. found themselves in a similar situation with the National Soccer Coaches Association of America (NSCAA) conference just one week away, and only an idea for their next great product.
Seattle Sport Sciences originally made its name in the soccer world with the invention of the SideKick Techne Pro™ training machine, which brings cutting-edge technology to the pitch by launching soccer balls at players to work on a range of skills like goalkeeping and chest passes—all the way up to flying headers and bicycle kicks. The SideKick training machine allows players to perfect these skills through repetition. The coach loads a ball into the SideKick one at a time, and a player can practice one skill, or work through various skills sequentially.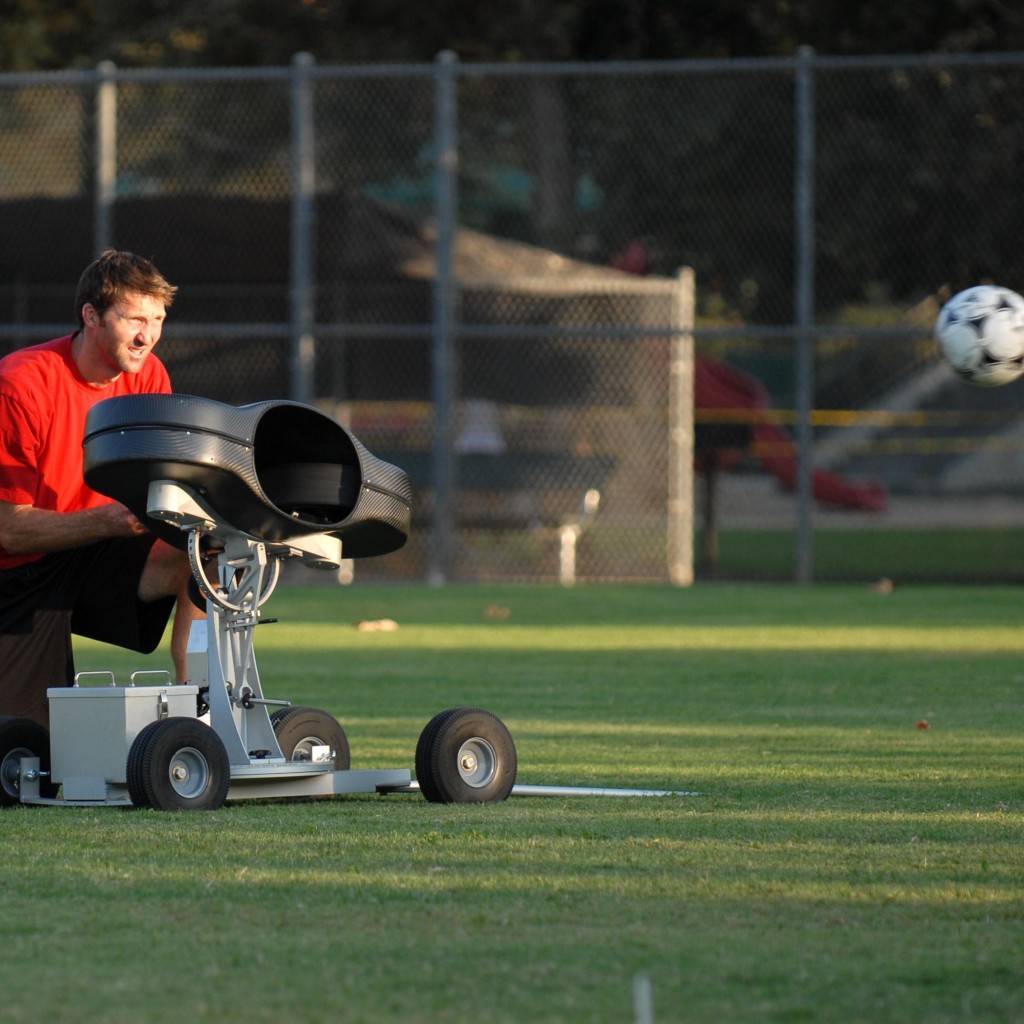 But, as great technology companies and great coaches alike understand, there's always room for improvement. Whether in production or on the pitch, it's not about being where the ball is, it's about being where the ball is headed.
The idea for the next groundbreaking product was a new product line that automatically launches soccer balls at various targets. This gives the coach the freedom to observe from anywhere and allows players to work on lateral movement, reflex and coordination at the same time.
Remember, this was only a concept, and the NCSAA Conference was seven days away. But Seattle Sport Sciences wanted to do more than simply talk about a cool idea—they wanted to show a live demo.
That's when Digi Wireless Design Services (WDS) and Seattle Sport Sciences formed a dream team.
Adam Wolf, a Wireless Design Services firmware engineer, was the first to bring up the idea of having something ready for NSCAA.
"I spent 30 years in software development before starting this company. I am rarely impressed by engineering achievements, but this was one for the books. It was actually one week to the day—Wednesday to Wednesday. Digi did not over promise, and I understood and accepted the risks of failure in deciding to go forward," explained Jeff Alger, CEO, Seattle Sports Sciences. "Communications were terrific, consistently good judgment under pressure throughout, and objectives clearly over-achieved. Clara and Adam even met with us at 11:30 at night at our airport hotel to hand off the prototypes. We were on a plane the next morning and showing those prototypes to coaches that same evening in Philadelphia. It made for a tremendous difference in our conversations with attendees about our future directions to be able to point to and interact with those prototypes."
"We started the conversation with Digi looking longer-term, assuming sadly that NSCAA was already lost to us, then they pulled it out of the dust bin and made it happen."
In addition to getting a prototype to the event in less than a week, the system itself needed to be usable by an audience whose main focus and time is spent on the development of talent, not on tinkering with hi-tech gadgets. These are coaches, not techies.
"It should be as easy to deploy as throwing cones on the field," said one Seattle Sport Sciences team member.
The revolutionary auxiliary control and automation system, which is now a product, not just a prototype, is called ISOTechne™. ISOTechne uses computer control to repeatedly and automatically fire soccer balls to the player.
The new machine is equipped with a set of wireless, hockey puck sized sensors that are distributed in the field. The wireless pucks that are able to handle a wet, muddy outdoor environment connect wirelessly using Digi XBee modules.
Lights give the coach or person setting up the system a signal as to where to put each "puck" on the field. Once deployed, the pucks communicate wirelessly with a master unit and are used for training and assessing players. Pucks signal to the base when and determine where to fire balls. The lights also signal to players where to go next. Prox detectors in the pucks record how close the player gets to the puck and how fast. WDS wrote a program for communication to and from the pucks, the master unit and the ball machine using XBee modules.
For the first time ever, coaches can now objectively compare players' performance under nearly identical conditions.
Here's where you can read more about Seattle Sport Sciences and see many more customer stories.