Upgrade Your World: Digi XBee to Internet – Digi at World Maker Faire
Looking forward to World Maker Faire in New York? Us too! Here's something to add to your to-do list: while you're at Maker Faire this weekend learn how to connect anything to the Internet, using an XBee radio. Rob Faludi and Jordan Husney will show you how Internet-enabling the things you make will upgrade your world to a fully-connected experience that goes far beyond the limits of your tablet or cell phone.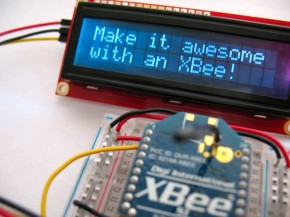 Join us for our presentation at 3pm on Sunday: Upgrade Your World: XBee to Internet 
You can also join Rob Faludi at the O'Reilly authors booth at 3 on Saturday. You can chat with Rob about the Internet of Things and book, Building Wireless Sensor Networks. You can see the full list of Maker Faire presentations, workshops and activities here.