Wearable Tech: Projects and People to Know
Technology: it's not just robots and computer parts. It's getting more and more personal, and wearable tech is beginning to play a prominent role in both the tech world and fashion industry. Here's a list of projects and people that make for an awesome introduction to the world of wearable tech.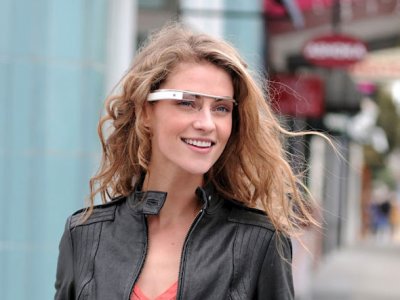 Projects
Beating Heart Headband
The Beating Heart Headband uses a heartrate sensor and perfboard Arduino to flash a heart-shaped LED display to the rhythm of your heart.
Google's Project Glass and Oakley Glasses
Google and Oakley are creating technology that can project information directly onto lenses– an experimental effort to build smartphone features into eyewear.
The Intelligent Cycling Jacket
Combining intelligent materials like water resistant, breathable organic cotton and flexible LED circuits, Sporty Supaheroe is an intelligent cycling jacket that promises to keep cyclists both safe and comfortable on the road.
Will.i.am Video Jacket
During the latest Black Eyed Peas tour, singer Will.I.Am sported a hand tailored jacket made by Hardy Amis' master taylor Jan Cicmanec and completely covered in an LED video system. The jacket is capable of displaying animations at video speed from a built in SD card.
You can see more wearable tech projects including Adidas Megalizer, Proximity-Sensing Pocket Squares and Party in the Mouth on the XBee Project Gallery.
People
LadyAda (Limor Fried) of Adafruit Industries
LadyAda.net
Adafruit
Adafruit on Twitter
Limor Fried, Founder of Adafruit Industries, is a MIT trained engineer. She is the first female engineer on WIRED magazine's cover, named one of the "Most influential Women in Technology" by Fast Company and the winner of an EFF pioneer award for teaching and sharing electronics.
She has been featured in hundreds of publications and media around the world. Adafruit was started in 2005, Limor's goal is to create the best place online for learning electronics and making the best designed products for makers of all ages and skill levels. Since then, Adafruit has grown to over 25 employees in the heart of NYC.
Syuzi Pakhchyan
FashioningTech.com
Syuzi Pakhchyan on Twitter
Syuzi Pakhchyan is a fashion technologist with a fetish for beautiful code and conductive cloth. She's an experience designer whose work investigates the intersection between code, cloth and culture. Her design and research interests include wearable technologies, physical and soft computing, and interactive textile design. Her book "Fashioning Technology: A DIY Intro to Smart Crafting" explores the emerging creative practice of soft circuits and soft technologies.
Steve Mann
Steven Mann, the author of Wearable Computing, is a professor at the Department of Electrical and Computer Engineering at the University of Toronto. Mann holds degrees from the Massachusetts Institute of Technology and McMaster University, where he was also inducted into the McMaster University Alumni Hall of Fame, Alumni Gallery, 2004, in recognition of his career as an inventor and teacher. While at MIT he was one of the founding members of the Wearable Computers group in the Media Lab.
Diana Eng
DianaEng.com
Diana Eng  Twitter
Educated at RISD in apparel design, Diana Eng started her career as a designer on Bravo's Project Runway, Season 2. Diana worked as an assistant designer at Generra but left the company to pursue a career working with more experimental fashion. She found her niche in Victoria's Secret research and development department. The department created new innovation for mass market.
In 2009, Eng received a grant from Rhizome and an artist residency from Eyebeam Art and Technology Center to create fashion prototypes using laser cutters, 3-d printers, and electronics for her educational program FairytaleFashion.org. Diana started her ready-to-wear line Diana Eng in 2010, and continues working to bring new innovation in fashion to market.
Love wearable tech? Follow our Wearable Tech board on Pinterest.
Know someone or something that should be on this list? Let us know in the comments section or on Twitter.