Apron Alert is what we like to think of as a modern take on the dinner bell. It's an apron that automatically alerts guests when the food is ready. Here's how it works: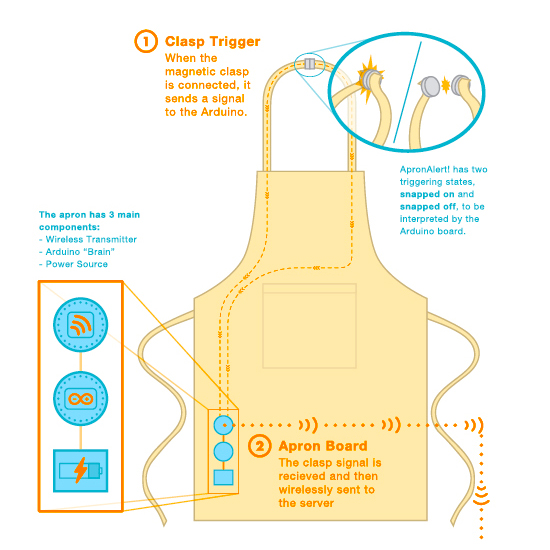 The Smart Apron was developed by Smart Design's Interaction Lab and uses wireless XBee radios affixed to Lilypad Arduinos to create an apron that automatically notifies your diners when you've started cooking and when you've finished. The apron's magnetic clasp initializes the signal that is sent to a server program that then relays that signal to smartphones, tablets, and desktop computers following the cook wearing the apron. The entire set-up is lightweight, with the components discreetly stitched into the interior of the apron, and operates using a single AAA battery for power.
Read the Full Article on DVICE
Read on FashioningTech
See Apron Alert in the XBee Project Gallery
Have you made or seen an awesome XBee project? Let us know in the comments section below or on Twitter. We're always looking for projects to share!