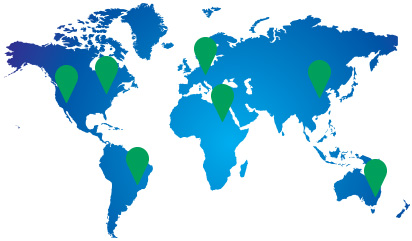 XBee modules are available in a wide variety of RF frequencies used around the world. Using a single XBee design, developers can support frequencies including:
2.4 GHz
902 - 928 MHz
865 - 868 MHz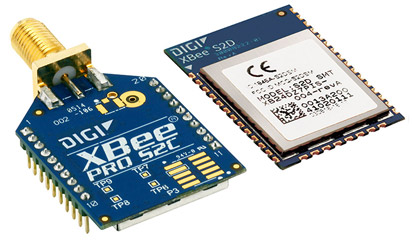 The XBee comes in two hardware footprints; Through-Hole and Surface Mount. This includes the 20-pin socket for TH, and 37 pads for the SMT, and these footprints take very little space on the PCB.
Common footprint makes XBee modules interchangeable
Ideal options for both low and high volume deployments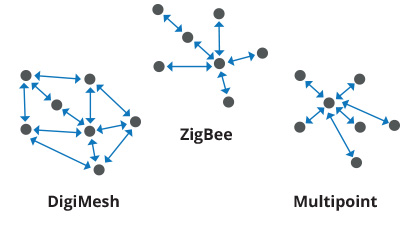 XBee modules leverage multiple types of wireless protocols which are suitable for all sorts of different network architectures. Open Standards include ZigBee, 802.15.4, and Wi-Fi. Digi has also developed a proprietary protocol called DigiMesh, a widely deployed mesh networking protocol that reduces some of the complexity of the ZigBee protocol.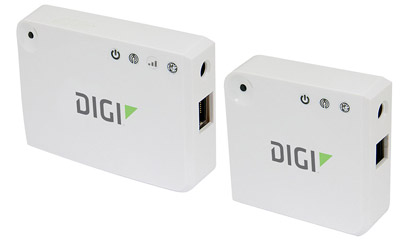 Digi's programmable XBee Gateway connects XBee devices with cloud-based applications over Cellular, Wi-Fi or Ethernet. Featuring a simple Python-based development platform, the gateway enables custom applications to run locally while interfacing across existing Cellular/Wi-Fi/Ethernet networks for WAN connectivity to cloud-based software applications.
XBee RF Modems are a small, low-power solution that uses the XBee RF Module in an industrial enclosure to communicate with systems using RS-232, RS-485, and USB interfaces. They allow the user to easily make their existing wired systems wireless simply by connecting to this product.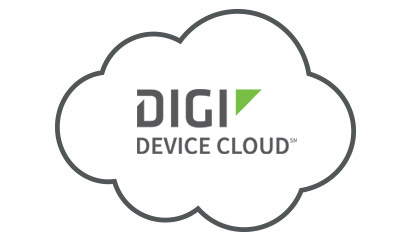 The XBee Platform is fully integrated with Digi Device Cloud, allowing developers to create end-to-end solutions. This enables developers to create solutions with strong value propositions by bringing them to market in a cost-effective and timely manner.
Digi Device Cloud manages connectivity, configuration and software upgrades as well as application integration via published APIs
Digi Device Cloud offers secure, scalable access to an unlimited number of remote assets and seamless web services integration from Digi gateways into customer back office applications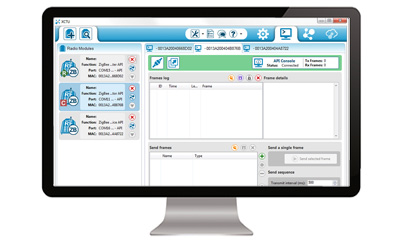 XCTU is a free multi-platform application designed to enable developers to interact with XBee RF Modules through a simple-to-use graphical interface. It includes new tools that make it easy to set-up, configure, and test XBee RF Modules.
XCTU is a free, multi-platform application compatible with Windows, Linux and MacOS
Graphical Network View for simple wireless network configuration and architecture
API Frame Builder is a simple development tool for quickly building XBee API frames
Device Cloud integrated, allowing configuration and management of XBee devices anywhere in the world