The ability to control water consumption is critical to the success of both small scale farmers and large scale agriculture. Irrigation control experts,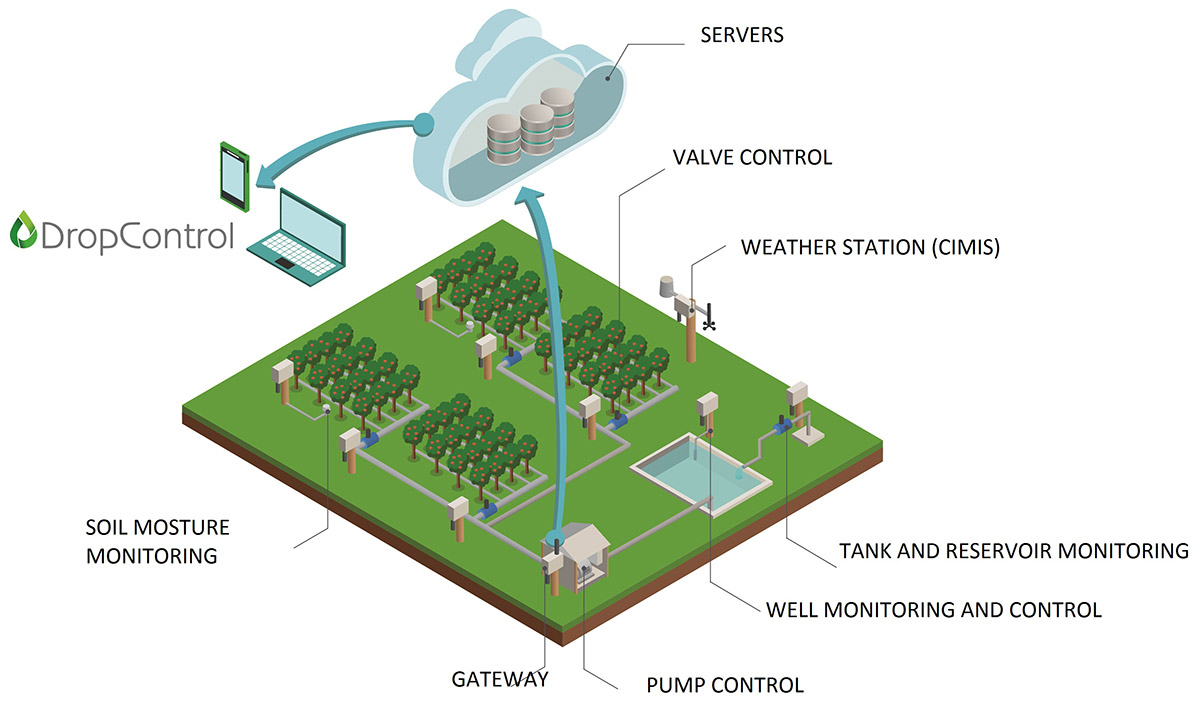 WiseConn, designed the DropControl solution to help farmers remotely monitor fields, collect data, and transmit information back to the farmer's control station, where it can be either programed to make decisions autonomously or managed locally using low-power wireless sensors featuring Digi XBee radio modules. There are currently 1,500 sites and 300 business operations in Peru, Chile, and California that are achieving better yields, improving the quality of crops, saving up to 30 percent on their water consumption, and reducing greenhouse gases after installing DropControl irrigation system.
Having initially relied on open source software stacks connectivity, WiseConn's eagerness for innovation lead them to integrate Digi XBee Pro 900HP embedded modules combined with DigiMesh networking protocol. "The keys to us were Digi's low power consumption, ISM compatibility, and the long range," Ulloa said. "Just as important, we are able to use Digi's peer-to-peer mesh network. Irrigation and long-range flow control need robust P2P communications that don't rely on a constantly-connected central coordinator. We had a lot of confidence in Digi. Thanks to the Digi mesh protocol, we were able to focus our resources on irrigation functionality – and not worry about networking intricacies. We also liked Digi's long product lifecycles. We've had, essentially, the same pin layout and firmware for the past five years."
>>Visit Digi Customer Success stories to see how customers are inventing new business models and changing their respective industries.